'The Bachelorette': Katie Thurston Teases a New Villain Worse Than Thomas Jacobs
Every time The Bachelorette Season 17 star Katie Thurston sends a villain home, another one pops up and claims the title. So who's next following Thomas Jacobs' elimination in episode 4? Katie just teased a new Bachelorette villain going into week 5 on July 5 — here's what the lead had to say.
A recap of Katie Thurston and Thomas Jacobs' journey in 'The Bachelorette' Season 17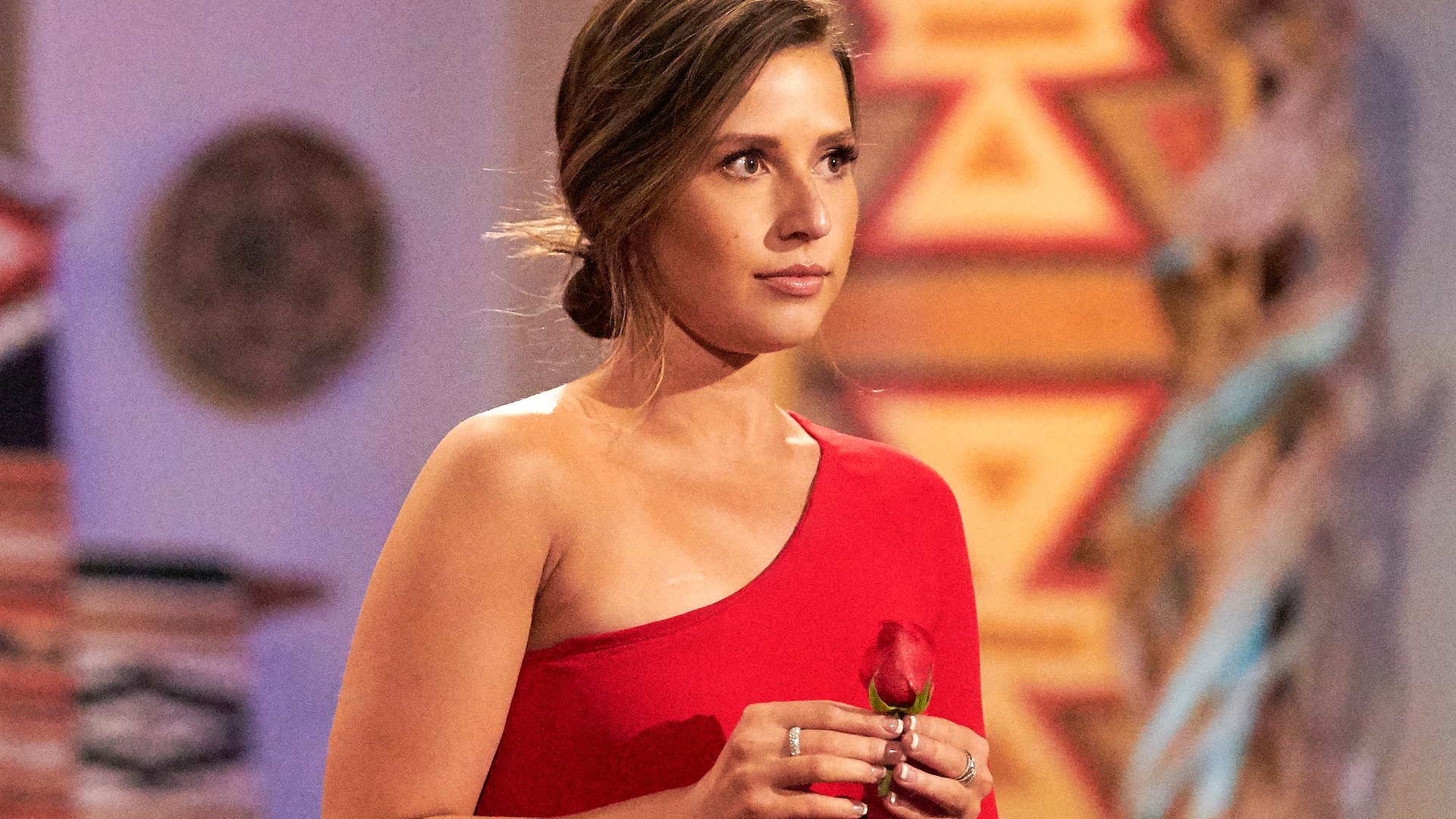 RELATED: 'The Bachelorette': Who Does Katie Thurston End Up With? Reality Steve Updates Engagement Spoilers for 2021
In case you need a quick recap, Katie and Thomas had quite the journey in The Bachelorette Season 17. The couple hit it off right away. But eventually, Katie wondered whether Thomas was there for the right reasons.
At the start of the season, Thomas seemingly told Katie what she wanted to hear. Then when speaking with the Bachelorette cast, there seemed to be a few inconsistencies in Thomas' story. The contestant also revealed he thought about becoming the next bachelor. Meanwhile, multiple suitors called Thomas out and told Katie what they really thought of their fellow cast member.
Of course, many Bachelor Nation fans pointed out that everyone thinks about becoming the next lead. But in The Bachelorette Season 17 Week 4, Katie eliminated Thomas and hinted that she had other concerns about her contestant.
"What I learned about you tonight is you're selfish, unkind, and a liar," Katie told Thomas at the rose ceremony. "Your Bachelor audition ends tonight. So get out."
Katie Thurston teases the next villain in 'The Bachelorette' 2021
RELATED: 'The Bachelorette': What Is Blake Moynes' Instagram? Katie Thurston's Contestant Might've Shared a New Clue About His Journey
In the June 30 episode of The Viall Files, Katie opened up about eliminating Thomas. The current bachelorette suggested there were things viewers didn't see. She noted that Thomas admitted to being unkind to Tre Cooper, among other things during a one-on-one conversation ahead of the week 4 rose ceremony. But ultimately, Katie didn't have time to waste with Thomas.
"With Thomas, I was just over it," Katie said. "I'm not gonna waste time with these s—– guys, like, bye. Get out."
Katie also told the Bachelor in Paradise cast to "watch out" for Thomas. But whatever happens to the contestant moving forward, it seems there are plenty of villains left in The Bachelorette Season 17.
Still speaking with Nick Viall, Katie confirmed there are "absolutely" villains that have yet to reveal themselves. Then when asked whether there are any cast members who were "worse than Thomas," Katie replied, "Yup, he's there."
"Look, I try to get rid of the villains," Katie continued. "Boom, boom, boom, go. And then they just keep reappearing. So there's always a villain. It's like whack-a-mole. I can't escape it!"
What to expect from Katie Thurston's 'Bachelorette' ending
RELATED: 'The Bachelorette': Katie Thurston's Ending Is Completely 'Unexpected'
For now, Bachelorette fans will have to wait and see whether Katie eliminates all the villains of her season. But when speaking with KiSS 92.5, the 30-year-old suggested that things turned around once she started listening to intuition.
"In the beginning, my intuition would tell me who wasn't there for me. But I kind of ignored it at first," Katie said in June 2021. "Then when I started really listening to myself, I was right every single time. So I had to really rely on that gut feeling."
Then in the above interview on the Viall Files podcast, Katie revealed that the remaining Bachelorette episodes won't be as "intense" moving forward.
"The emotional episodes are pretty early on. So I don't know that they're going to be as intense as they have been," Katie said. "You might [cry] happy tears, sad tears."
But even so, it seems Bachelor Nation fans are in for quite the journey as The Bachelorette Season 17 comes to an end.
"Expect the unexpected," Katie said. "It's going to be a wild ride, for sure."
The Bachelorette Season 17 airs Monday nights on ABC.