'The Bachelorette': Katie Thurston Is Ready for Her Season to Be 'Over'
The Bachelorette Season 17 is almost over, and many fans are itching to watch Katie Thurston's finale. But it seems no one is quite as excited about the end as the lead herself. Recently, Katie shared how she really felt about her Bachelorette journey, and it looks like the 30-year-old is ready to move forward with her life.
Katie Thurston says 'The Bachelorette' finale did not end the way she expected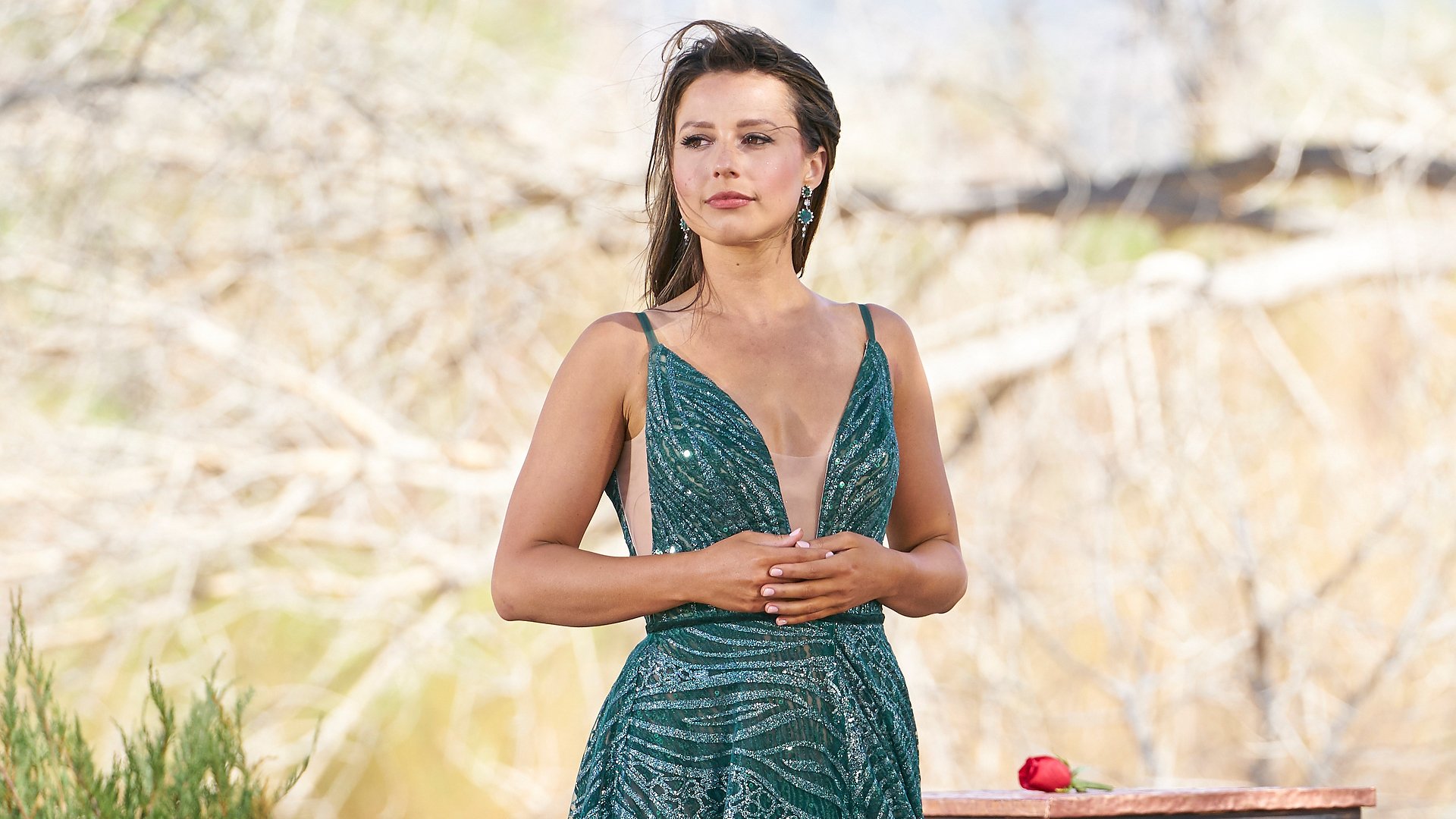 There's no denying that Katie's season of The Bachelorette has been unexpected. Now, it seems the upcoming finale will continue the trend. 
When speaking with co-host Kaitlyn Bristowe on the Off the Vine podcast, Katie teased her ending. And apparently, the bachelorette's final moments weren't easy.
"It did not end the way I thought. I think that was the biggest struggle for me," Katie said. "You always try to plan and be steps ahead of what you expect to have happen. And ultimately, you can't prepare for anything. You just kind of have to roll with the punches and navigate it as it happens."
She continued, "But people always say, 'Are you happy?' The answer is yes. Was it an easy journey? No. Was I happy along the way. Yeah! But there were also some really hard [bleep] situations. But in the end, I believe everything happens for a reason. It was all worth it. I'm very happy where I am in my life."
Katie Thurston on her 'Bachelorette' journey now that filming is over
For now, Bachelorette fans will have to watch how Katie's story ends in her finale. But whatever happens next, it seems the lead is leaving the show with an experience of a lifetime. 
In an interview with Extra following the "Men Tell All " taping, Katie revealed that she had "no regrets" about her journey. However, she's looking forward to the end of her season.
"No regrets. It's definitely the hardest thing I've ever done, though," Katie said. "Upcoming is going to be kind of crazy. But I just look forward to it being over, to be honest."
Then when the publication asked Katie whether she would "do it all again," the bachelorette laughed. 
"No, I would not," she said. "I'm good." 
When is Katie Thurston's 'Bachelorette' finale in 2021?
ABC will release The Bachelorette Season 17 finale on Monday, Aug. 9. Katie's final episode will start at 8 p.m. ET. Then the "After the Final Rose" special will wrap Katie's journey, ending at 11 p.m. ET. 
Meanwhile, the network recently revealed what to expect from the three-hour Bachelorette finale. The ABC synopsis says:
It's the conclusion of Katie Thurston's turbulent journey on The Bachelorette. Kaitlyn Bristowe and Tayshia Adams join a studio audience as they watch the final moments unravel. Defeated and on the bathroom floor after a devastating breakup, can Katie pick herself back up and continue with the two remaining men she is also falling in love with? Later in "After the Final Rose," Kaitlyn and Tayshia are joined onstage by Katie and her final three as they try to make sense of what happened in New Mexico, including a tense confrontation with Greg about his sudden departure. Did Katie leave with the love she was looking for, or did she go home alone? 
The Bachelorette Season 17 finale airs on Monday, Aug. 9, 2021.