'The Bachelorette': Who Did Katie Thurston Pick as Her Winner? Reality Steve's 2021 Spoilers Reveal How the Journey Ends
On June 7, ABC will drop The Bachelorette Season 17 premiere, and fans are already itching to find out who Katie Thurston picks as her winner. Many viewers are hoping to watch an engagement at the end of the season. But will the franchise deliver the love story everyone has been waiting for? Bachelor Nation blogger Reality Steve recently shared major spoilers about Katie's journey, including who could win the new bachelorette's final rose. 
To read about spoilers for Michelle Young's season of The Bachelorette, click here.
[Spoiler alert: This article contains spoilers from The Bachelorette Season 17 with Katie Thurston.]
What's next for 'The Bachelorette' Season 17 with Katie Thurston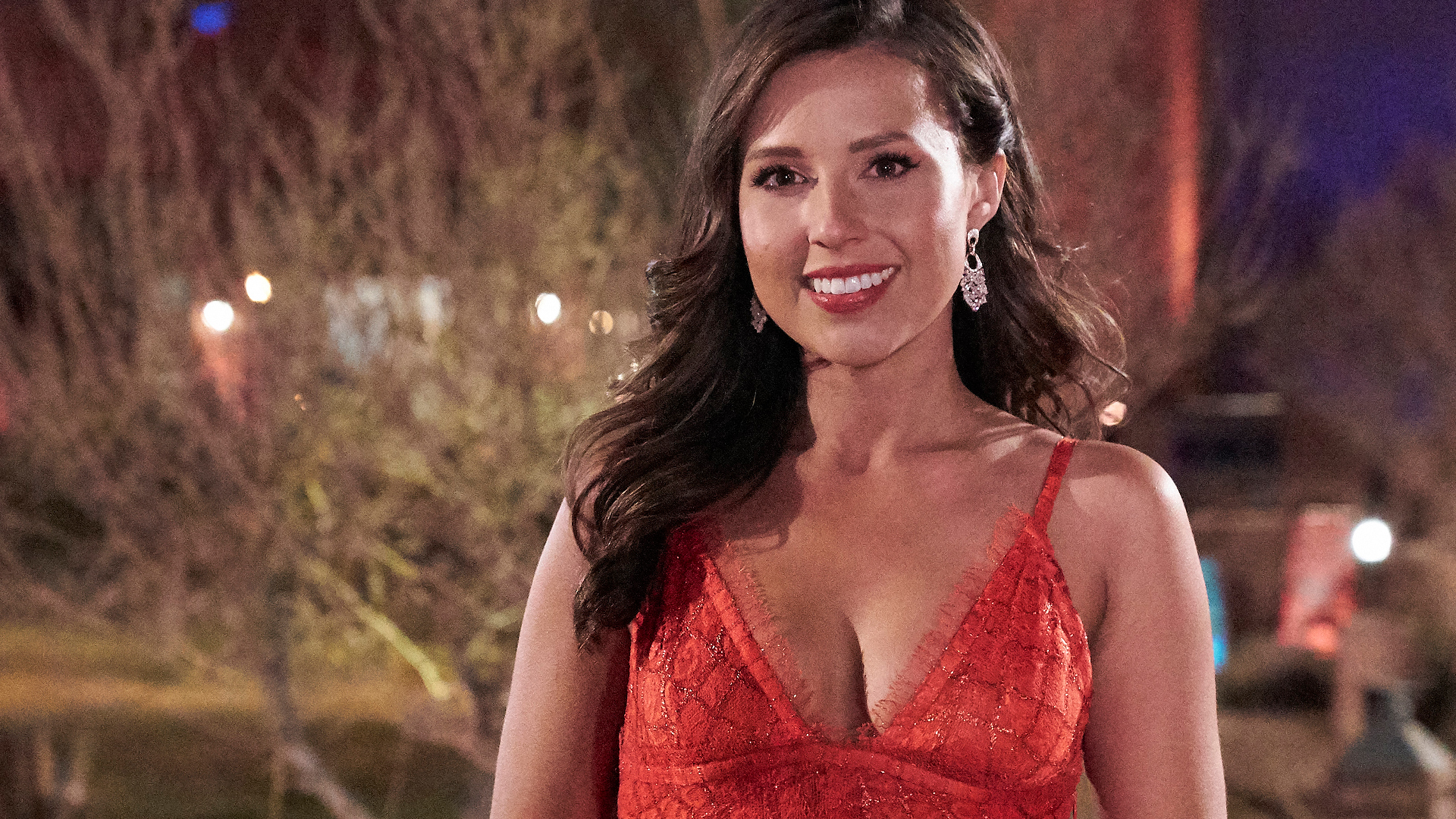 RELATED: 'The Bachelorette': Kaitlyn Bristowe Says Katie Thurston's Cast Is 'Really Great'
Katie is from Matt James' season of The Bachelor, and the contestant was eliminated during week 6. So naturally, many fans are hoping to see a new side to the next Bachelorette lead during season 17.
Meanwhile, Katie recently teased what to expect from her journey when speaking with E! News. The new bachelorette revealed there are "multiple love stories," confirming that she fell for multiple people on her season. She also noted that it was going to be difficult to watch heartbreaking moments, including one about her late father. But ultimately, it seems Katie is ready to dive right in.
"It's completely different and unexpected," Katie said of her Bachelorette season. "I'm hoping that this is a refreshing season for people to watch with a lot of humor and love and friendships that are being formed."
Of course, Katie didn't share whether she was engaged after The Bachelorette finale. However, the new lead confirmed she's happy now.
"I will say everything happens for a reason, and yeah, I'm very happy," Katie said.
Who does Katie Thurston pick as her final four in 'The Bachelorette' 2021?
RELATED: 'The Bachelorette': Michelle Young Reveals What She Wants in Her Next Partner
While Katie didn't give too much away about her winner on The Bachelorette Season 17, Reality Steve shared spoilers about the lead's final picks. Ahead of the premiere, the franchise blogger revealed Katie's alleged top four contestants.
In a post on Instagram, Reality Steve claimed Greg Grippo, Justin Glaze, Andrew Spencer, and Blake Moynes will be Katie's final four. Of course, many Bachelor Nation fans have been buzzing about two of those names already. Previously, Reality Steve reported that Greg will be Katie's first impression rose winner. The contestant has also been featured heavily in the promo trailers. Meanwhile, Blake was on Tayshia and Clare Crawley's season of The Bachelorette.
Now, some Bachelorette fans might remember that John Hersey was in Reality Steve's top four for Katie's season. But the blogger has since corrected the spoiler and suggested that John doesn't even crack the top 8.
Update: On July 19, Reality Steve corrected the Bachelorette spoilers about Katie's top four men. According to the blogger, Andrew S. will be sent home before Hometowns. Then Michael Allio will claim the final four slot alongside Greg, Justin, and Blake.
Reality Steve claims Katie Thurston is engaged but doesn't know her 'Bachelorette' winner (Updated)
RELATED: 'The Bachelorette': Tayshia Adams Teases 'Twists and Turns' on Katie Thurston's Season
While Reality Steve shared spoilers about Katie's top four on The Bachelorette Season 17, the blogger was unable to confirm who the lead will pick as her winner. That said, he claimed that Katie is engaged now.
"I do not know the winner yet. I don't know who won," Reality Steve said on his podcast. "Again, heard grumblings. Haven't gotten the confirmation I need. However, I can say this: I do know that Katie is engaged."
He continued, "All this stuff saying she ended the season early because she wanted to be single … I don't know what that's all about. But I can tell you that Katie is engaged. So congratulations to her. Who she's engaged to, I don't know yet."
Reality Steve also claimed Katie is still together with her final rose pick in his blog post on May 13.
"Katie definitely got engaged at the end of this. And unless she breaks up before the finale, which I guess anything can happen, but she's happy and engaged as we speak, so I'd expect that to last," Reality Steve wrote.
Whatever happens to Katie in the grand finale, it seems The Bachelorette Season 17 will be quite the ride. Stay tuned.
Update: On June 23, Reality Steve updated his Bachelorette spoilers for 2021 and claimed Katie will pick and get engaged to Blake.
Update: Katie and Blake got engaged in The Bachelorette finale on Aug. 9.
ABC drops new episodes of The Bachelorette Season 17 on Monday nights.