'The Bachelorette': Is There a 'Men Tell All' Episode in Season 16? Fans Hope Tayshia Adams and Clare Crawley's Cast Will Reunite One Last Time
The Bachelorette Season 16 is truly one of the most dramatic seasons ever, which means Tayshia Adams and Clare Crawley's cast will have plenty to talk about during the "Men Tell All" special — if it happens. As you probably know, the ABC reality series was filmed in a "bubble" amid the coronavirus (COVID-19) pandemic. But given the circumstances, viewers are wondering whether a reunion will even be possible. So here's everything we know about The Bachelorette "Men Tell All" episode thus far.
Chris Harrison and Rob Mill discuss the 'Men Tell All' episode for 'The Bachelorette' 2020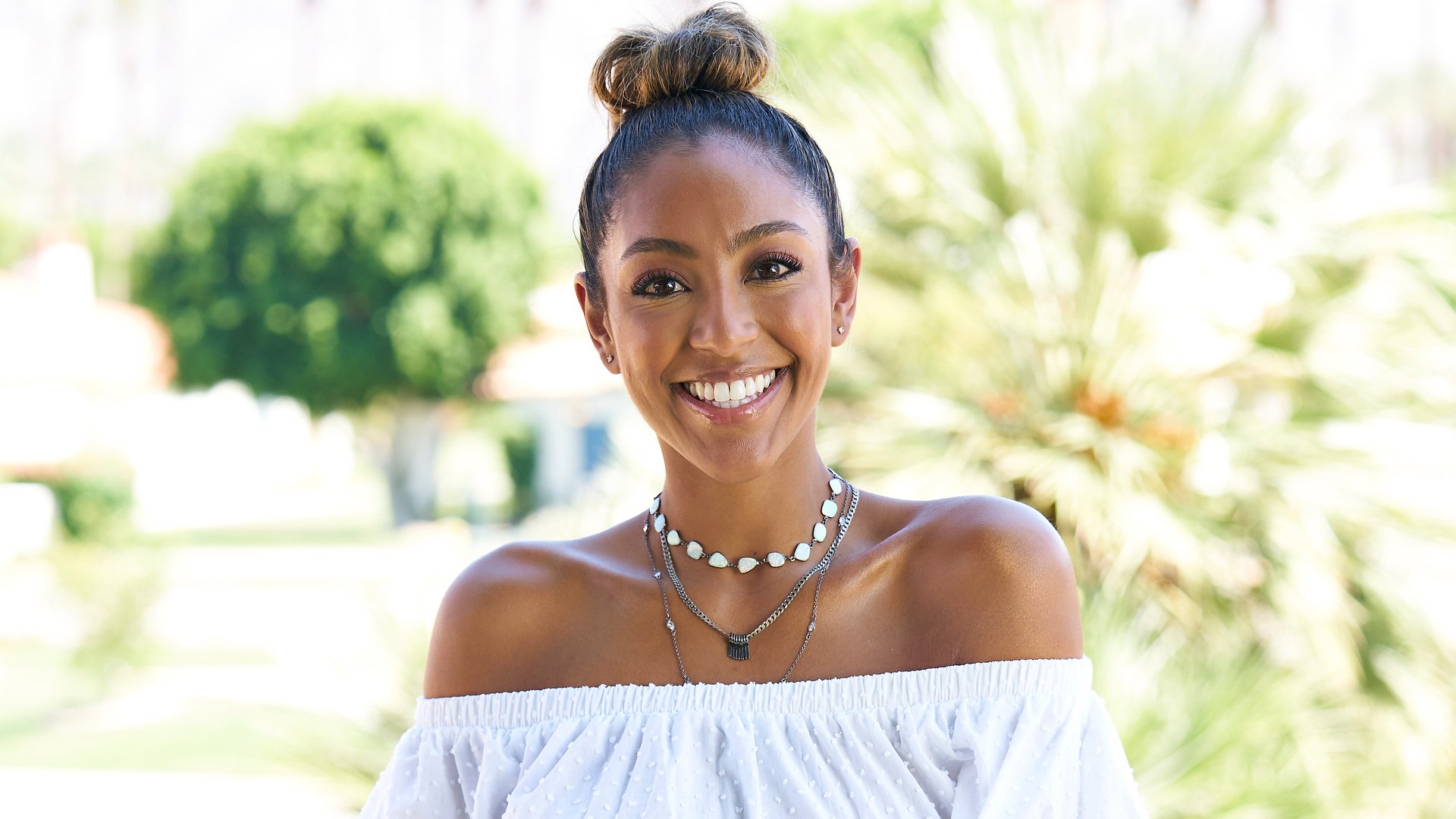 In the Oct. 27 episode of The Viall Files podcast, ABC executive Rob Mills confirmed The Bachelorette Season 16 will include a "Men Tell All" special. That said, he noted things may look a little different this year.
"There will be a 'Tell All.' Absolutely," Mills said. "It will be different. But there will be a 'Tell All.'"
Meanwhile, Bachelor Nation host Chris Harrison cast a few doubts about a Bachelorette "Men Tell All" reunion in an interview with Entertainment Tonight published on Oct. 28. And although Harrison wasn't able to "promise anything," he shared the team was trying to make an in-person "Tell All" work.
"We are efforting," Harrison said. "We want to deliver that for everybody. I can't promise anything. But we are desperately trying to pull something together. We are trying to avoid the virtual world. If that's what we have to do, maybe. But that's not the best look."
He later added, "It's just better to be in person, but can we do that safely? We're going to try and find out, so we're efforting very, very strongly because if there was ever a season where we needed a 'Tell All,' this is it. There's a lot to tell all."
[Spoiler alert: The Bachelorette Season 16 "Men Tell All".]
Reality Steve reveals where 'The Bachelorette' Season 16 'Men Tell All' was filmed
Now, it seems The Bachelorette Season 16 team was able to pull off a "Men Tell All." According to Bachelor Nation spoiler king, Reality Steve (Steve Carbone), the reunion was taped on Nov. 10 at Nemacolin Woodlands Resort in Pennsylvania, where Matt James' season of The Bachelor is being filmed. The blogger was unable to confirm the air date for the special.
Meanwhile, it's possible the update on Crawley and Dale Moss during The Bachelorette Season 16 Episode 5 will be the last. In case you need a refresher, Crawley picked Moss four episodes into the season. The couple got engaged and left the La Quinta Resort & Club. Then in the Nov. 10 episode, Crawley and Moss sat down with Harrison to discuss their happy ending. 
That said, Reality Steve reported Crawley and Moss will not be on The Bachelorette "Men Tell All" special. However, cast members who were eliminated during Crawley's portion of the season will make an appearance, as Reality Steve shared Yosef Aborady will return. "Yosef was one of the guys on the hot seat and STILL did not show any remorse for how he acted, which upset some of the guys and they attacked him," the Bachelor Nation blogger wrote.
Reality Steve also revealed Adams' final four men did not film the "Tell All" episode, and the other cast members at the taping haven't seen how the season ends. So the spoiler guru questioned how the special will actually turn out. But whatever happens next, we just hope Bachelor Nation viewers won't be disappointed. 
The Bachelorette Season 16 airs Tuesday nights on ABC.
Check out Showbiz Cheat Sheet on Facebook!