'The Bachelorette': Who Is Michael Allio? Katie Thurston's Contestant Will Share a 'Deeply Heartfelt Story'
We're a few weeks into The Bachelorette Season 17 with Katie Thurston, and many fans are wondering about cast member Michael Allio, aka Michael A. Multiple promos revealed the contestant will receive a one-on-one date in episode 3, and it's possible Katie will start to fall for the single dad. So who is Michael A. from The Bachelorette? Here's what we know about the reality star, including his age, job, and Instagram.
Instagram, job, and age of 'The Bachelorette' 2021 star Michael Allio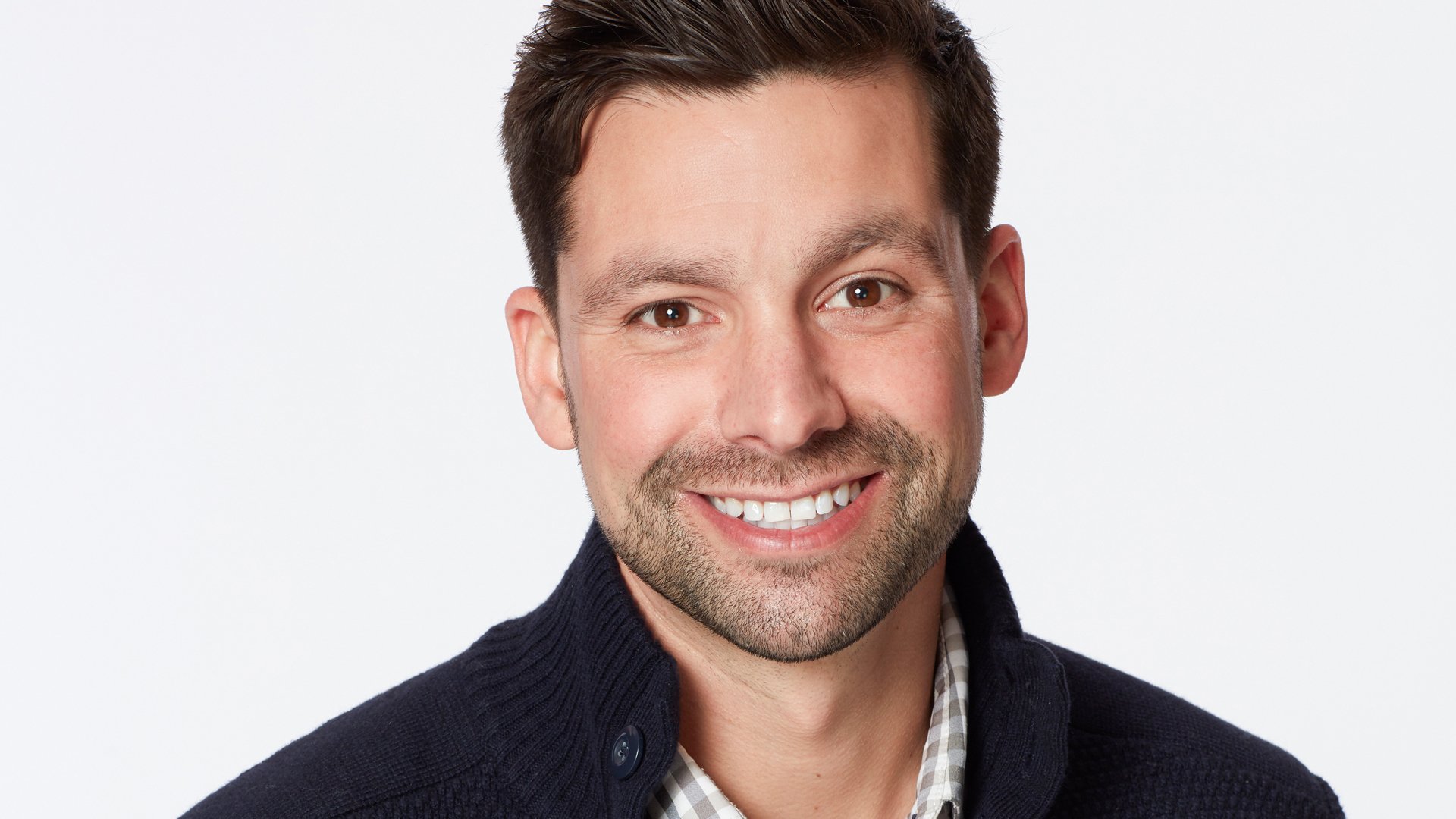 RELATED: 'The Bachelorette': When Does Blake Moynes Join the Cast? What to Know About Katie Thurston's Unexpected Contestant
According to Michael A.'s Bachelorette profile, the 36-year-old is a business owner from Akron, Ohio. The contestant is a single father to his four-year-old son, James, and he was married to Laura Ritter-Allio, who died from breast cancer in 2019.
In honor of his late wife, Michael A. started a nonprofit called The L4 Project. The organization sells apparel and donates the profits to "nonprofit organizations that address these needs and enrich the lives of individuals and families fighting cancer."
Meanwhile, Bachelor Nation fans can find Michael A. on Instagram under the handle @michael_alliol4. The Bachelorette star frequently posts photos with his son. But more recently, Michael A. been promoting his time on the ABC reality series. He also briefly opened up about his life after filming the show. On May 28, Michael A. told his Instagram followers:
I personally learned a ton about myself and was able to address a lot of unresolved things that I think I put off, whether that's work, responsibilities, or an excuse. It was kind of this opportunity to focus on some pressing issues that I needed to address. I feel really good about it. I think I'm nervous, anxious, hopeful, optimistic, all those things. And come June 7, it's gonna be on TV. I have no idea what it's going to look like. But, you know, whatever. I think it'll look good. But if it doesn't, I'm sure I'll look stupid, too, which is fine. I'm awkward and I'm weird, all of those things. This is not something I wanted to pursue from the beginning until something happened, and I was able to get the courage to do it.
What Katie Thurston says about Michael A. from 'The Bachelorette' Season 17
RELATED: 'The Bachelorette': Who Is Thomas Jacobs? Katie Thurston Questions Whether Her Contestant Is Here for the Right Reasons
Now, is Michael A. the perfect match for Katie in The Bachelorette Season 17? His ABC bio hints at what the cast member is looking for.
"His dream woman is compassionate, empathetic, resilient, and not easily offended," Michael A.'s profile says. "A witty woman with a funny bone and a self-deprecating sense of humor is a huge turn-on for Michael, and he loves when a woman has strong convictions and stands up against ignorance."
Meanwhile, Katie has nothing but kind things to say about Michael A. now that filming for The Bachelorette has wrapped. When speaking with Good Morning America ahead of the premiere, Katie gave a shoutout to the contestant three times. The new lead revealed she had the best date with Michael A. She also named the cast member when asked which of her suitors would make the best father and best husband material.
[Spoiler alert: This article contains spoilers from The Bachelorette Season 17 Episode 3 and what happens to Katie Thurston and Michael Allio.]
Will Katie Thurston and Michael A. end up together in 'The Bachelorette'?
RELATED: 'The Bachelorette': What Is Katie Thurston's Job? Here's What the New Lead Does for Living Now
The Bachelorette Season 17 hasn't highlighted much of Katie's journey with Michael A. But hopefully, the couple's one-on-one date in episode 3 will explain why Katie thinks so highly of her contestant. So what's next? ABC confirmed Michael A. will open up about his past in the upcoming episode on June 21.
"Katie literally flips head over heels for her one-on-one date with Michael A., who opens up with a deeply heartfelt story of how he decided to follow his heart to New Mexico," The Bachelorette Season 17 Episode 3 synopsis says.
For now, viewers will have to wait and see what happens to Katie and Michael A. as The Bachelorette continues. But keep your eyes peeled. Bachelor Nation spoiler guru Reality Steve claimed Michael A. will make it far on Katie's season. However, the contestant will allegedly leave the show early.
"Michael lasts long this season, but his exit I've been told revolves around his son," Reality Steve wrote. "I don't know any of the exact details regarding his departure, I just know either Katie sends him home to be with his son or he wants to leave because of it. I believe he makes it to the episode before hometowns."
Update: Reality Steve updated his spoilers about Michael A.'s Bachelorette exit on July 19. According to the new spoilers, Michael A. will make it through to the final four. But he doesn't end up getting a Hometown date. Reality Steve claimed the contestant will eliminate himself before introducing his family to Katie.
The Bachelorette Season 17 airs Monday nights on ABC.