'The Bachelorette': Will Michael Allio and Katie Thurston Get Back Together?
Many Bachelorette fans hoped Michael Allio and Katie Thurston would end up together. But in a turn of events, the contestant went home midway through the season. So would Michael A. and Katie be willing to get back together after The Bachelorette ends? Here's everything the reality stars had to say about their relationship moving forward.
Why did Michael Allio and Katie Thurston break up in 'The Bachelorette' Season 17?
Ahead of The Bachelorette Season 17 Week 8, Katie picked her final four men, which included Michael A., Justin Glaze, Greg Grippo, and Blake Moynes. But something happened to Michael A. before Hometowns.
At the start of the episode, The Bachelorette contestant spoke with his son, James, on the phone. Then James questioned why his father wasn't home.
"I know what the problem is," James said. "Maybe daddy left because he don't want to see me."
The comment broke Michael A., particularly because of the loss of his wife. 
"It's breaking me that I'm here when he's thinking that," Michael A. told producers. "We've gone through everything together. To losing a mother, I don't want him to ever think that he's not enough."
So Michael A. sent himself home in the end. 
"It kills me because I see so much with us," Michael A. told Katie.  "I know my decision to leave hurts you, too. But I'm going home because my beautiful boy needs his dad."
Katie Thurston and Michael Allio hint whether they'd get back together after 'The Bachelorette'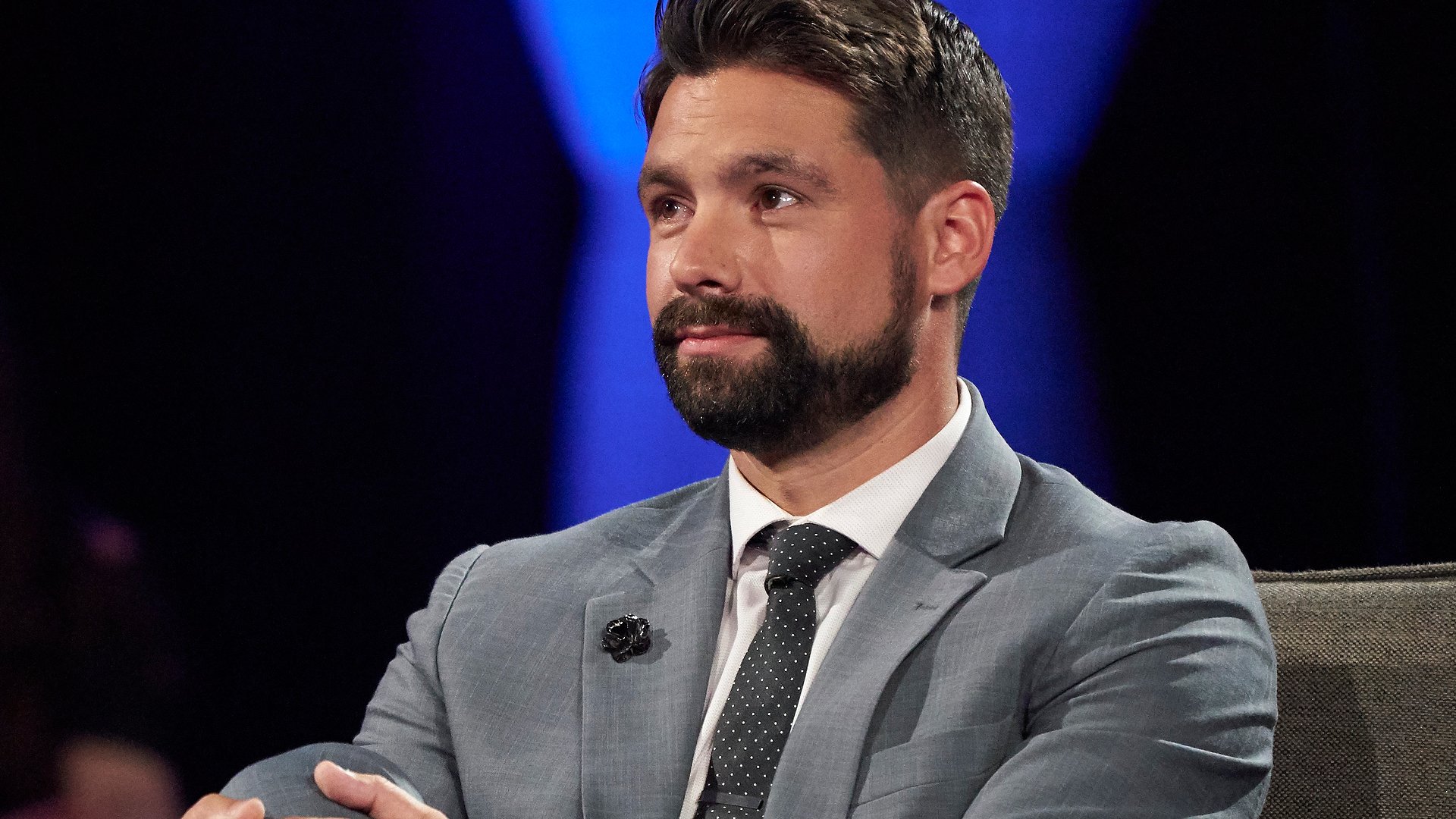 After Katie let go of Michael A. while filming The Bachelorette, the couple reunited during the "Men Tell All" special. Then the contestant claimed that he would "100%" give his relationship with Katie another shot if given the chance.
"It feels as though we left so much unsaid," Michael A. said. "I know how beautiful a marriage can be. I know how great that bond is. So I wanted to let her know that's where we were heading."
But later, Katie suggested that getting back together with Michael A. was unlikely. When the bachelorette was brought on stage, co-host Kaitlyn Bristowe told Katie about Michael A.'s comments. She then proceeded to turn him down.
"I have nothing but love and respect for Michael," Katie said. "But ultimately, I could not dwell on the past. I had to continue to move forward, and my ending is ultimately how everything was supposed to happen. I'm a big believer in everything happens for a reason, and that's something I still believe in to this day."
Katie Thurston wants Michael Allio and Andrew Spencer to be the next bachelor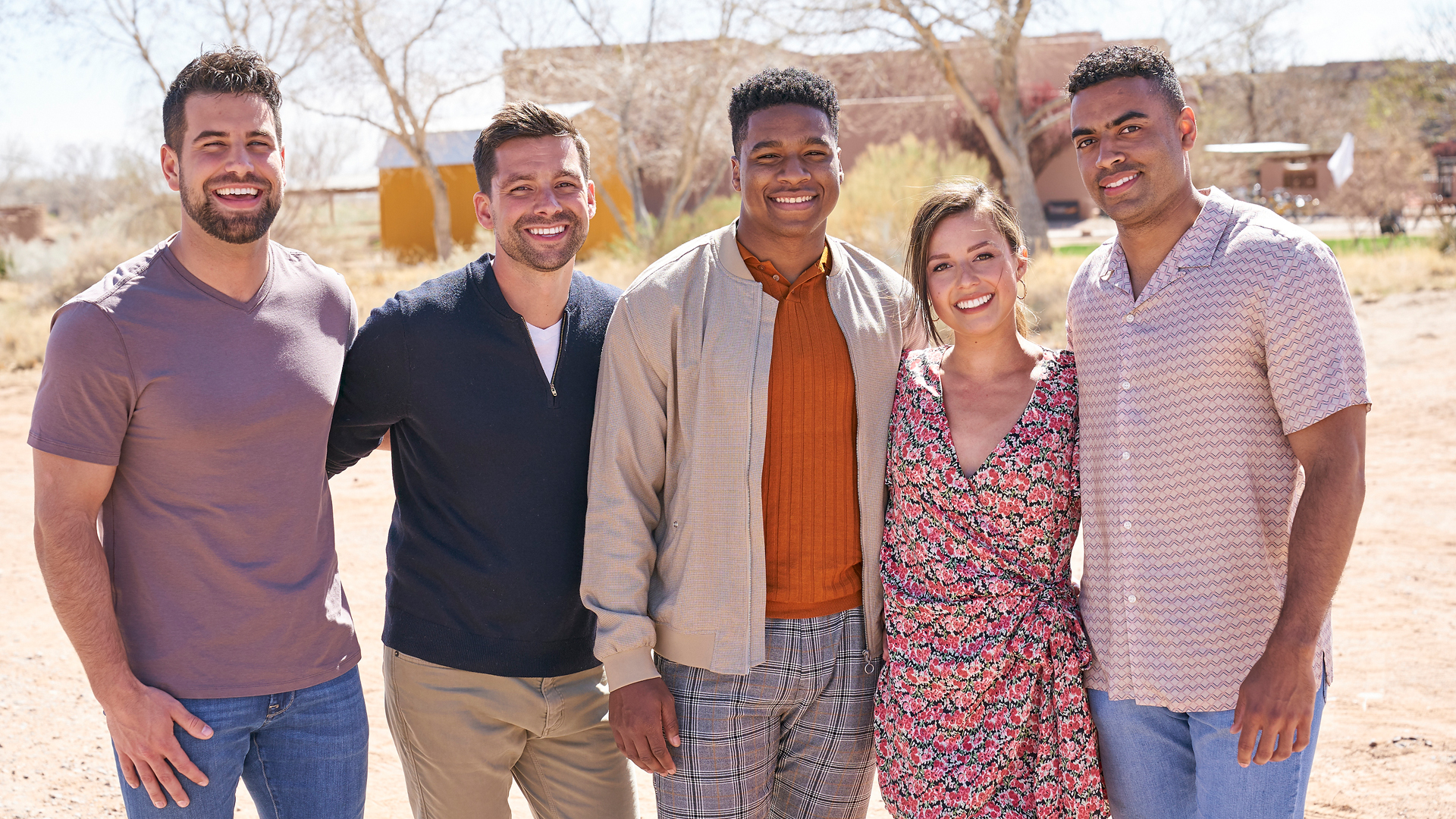 Following Michael A.'s exit on The Bachelorette, many Bachelor Nation fans noticed the contestant was leaving flirty comments on Katie's Instagram. But when speaking with On the Red Carpet after filming the "Men Tell All" episode, both Katie and Michael. A reiterated their thoughts. And ultimately, Michael A. found "closure," noting that he understood the relationship was over.
"I was able to air to Katie the fact that I still have feelings for her, and I still do. But I knew when I left that was kind of the end, and I don't want to hold that over her head," Michael A. said. "She deserves happiness. She needs to pursue that because she deserves every bit of it."
Meanwhile, Katie noted that she felt "a little sting" when she saw her ex. But ultimately, she didn't regret their breakup.
"I had to move forward, and that chapter has since closed," Katie said of Michael A.
The current bachelorette is also hoping the contestant will continue his journey to find love. She even named Michael A. and Andrew Spencer when asked who she thinks should be the next bachelor.
"Definitely Michael, and Andrew as well. Those are going to be my top two picks," Katie told Access. "They'd be both amazing bachelors."
Katie Thurston's Bachelorette finale airs on Aug. 9. 2021.