'The Bachelorette' Michelle Young Reveals What's Next for Clayton Echard, Rumored New 'Bachelor' Star
'The Bachelorette' Season 18 star Michelle Young teases what she really thinks of Clayton Echard, who is the reported new bachelor, and what to expect from him next on her journey.
Love is in bloom on The Bachelorette Season 18 with Michelle Young, and many fans are wondering how the new lead navigates her blossoming romance with reported next bachelor, Clayton Echard. So what's coming up for the rumored season 26 star? Recently, Michelle shared what to expect from Clayton on The Bachelorette 2021 — here's what she revealed.
Who are Michelle Young and Clayton Echard on 'The Bachelorette'?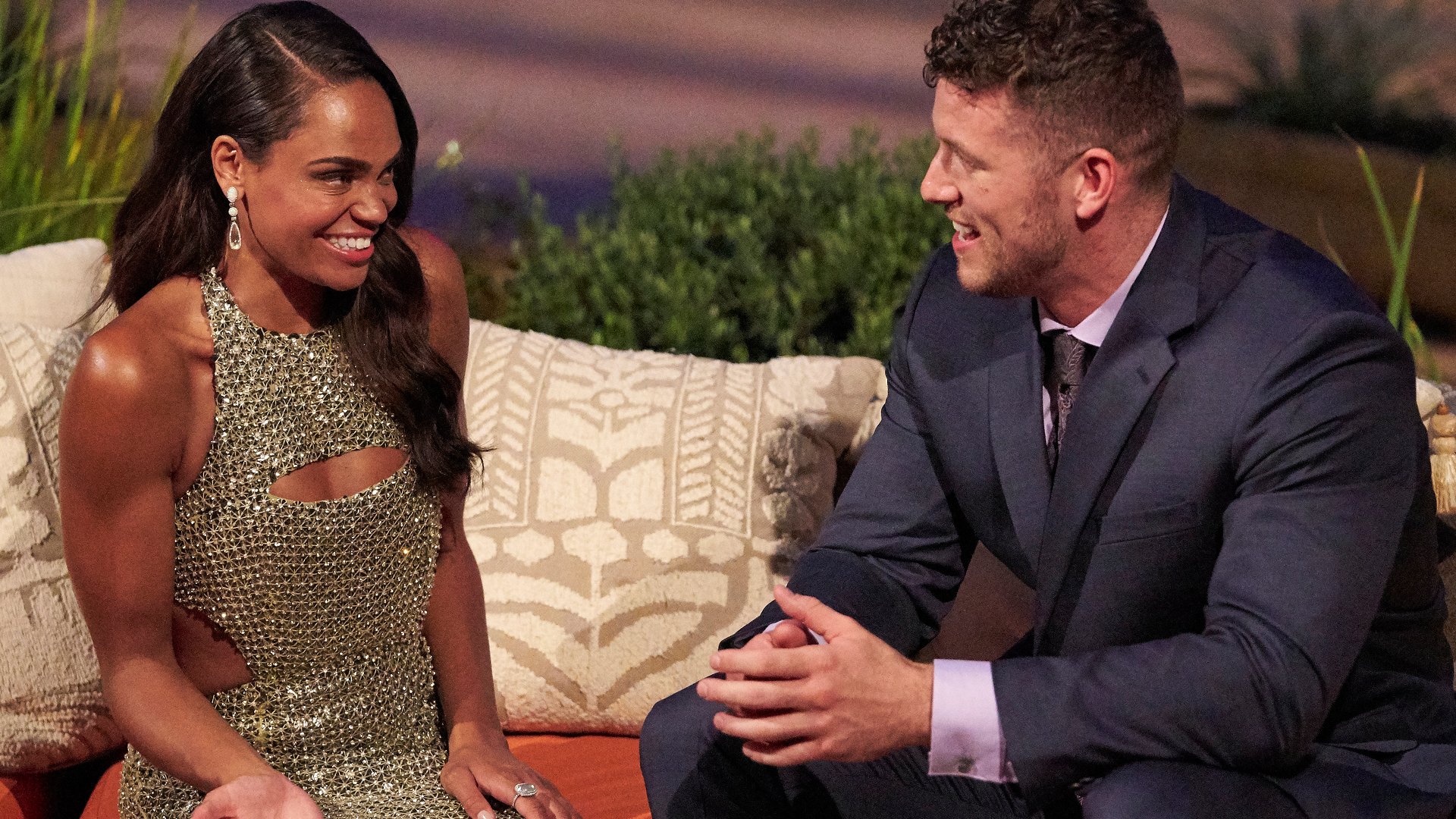 In case you need a refresher, Michelle was originally on The Bachelor Season 25 with Matt James. She was the runner-up after Matt picked his final rose, Rachael Kirkconnell. But now, Michelle gets a second shot at love in The Bachelorette Season 18, which premieres on Tuesday, Oct. 19.
Meanwhile, Clayton is new to Bachelor Nation. The 28-year-old is from Columbia, Missouri, and he played football for Mizzou before joining The Bachelorette Season 18 cast. But before Clayton even appeared on Michelle's journey, Variety reported that the franchise chose him as the next star of The Bachelor Season 26. 
That said, Clayton has been shown in multiple Bachelorette previews claiming that he's falling in love with Michelle. So even if the rumors are true, it seems possible Clayton will make it far.
Michelle Young shares what's next for Clayton Echard on 'The Bachelorette'
Whatever happened between Michelle and Clayton in The Bachelorette Season 18, it seems the 28-year-old teacher has nothing but good things to say about her contestant. 
"[Clayton] was a person who was there for the right reasons through my journey, and I got to learn a lot about him," Michelle told Extra. "I'm excited for you and everyone else to learn about him as well as the other amazing men who are on the show."
Then in an interview with Entertainment Tonight, Michelle revealed what Bachelor Nation fans can expect from Clayton on her season.
"What the viewers are gonna see is that Clayton's just genuine. He's really sweet," she said. "He came there to find his person. … He deserves to find his person."
Tayshia Adams and Kaitlyn Bristowe open up about Clayton Echard
Now, Michelle's comments about Clayton may not come as a surprise to many Bachelorette fans. Co-hosts Tayshia Adams and Kaitlyn Bristowe also shared the same sentiment about the rumored next bachelor. When speaking with Entertainment Tonight, Kaitlyn noted that Clayton was "very emotionally mature" and "very vulnerable" on The Bachelorette. Meanwhile, Tayshia thought the former football player was "really fun" while filming Michelle's season.
"I don't know if he is, but he seemed to be a really fun, loving, smiley guy," Tayshia said of Clayton. "Whenever I saw him, he was always smiling. He always seemed to be really cool. So hopefully, he seemed like he'd be a good bachelor. We'll see."
The Bachelorette Season 18 airs Tuesdays on ABC.