Are 'The Bachelorette' Ratings Down For Michelle Young's Season?
The Bachelorette began Michelle Young's journey to find love last week. Night 1 had a lot of ups and downs, and Young ended up sending seven men home. The Bachelorette has been on for quite some time, but a lot has changed since the series premiered. Long-time host Chris Harrison left the show following the controversy surrounding former Bachelor contestant Rachel Kirkconnell. Some viewers are wondering how The Bachelorette will fare in terms of ratings for Young's season.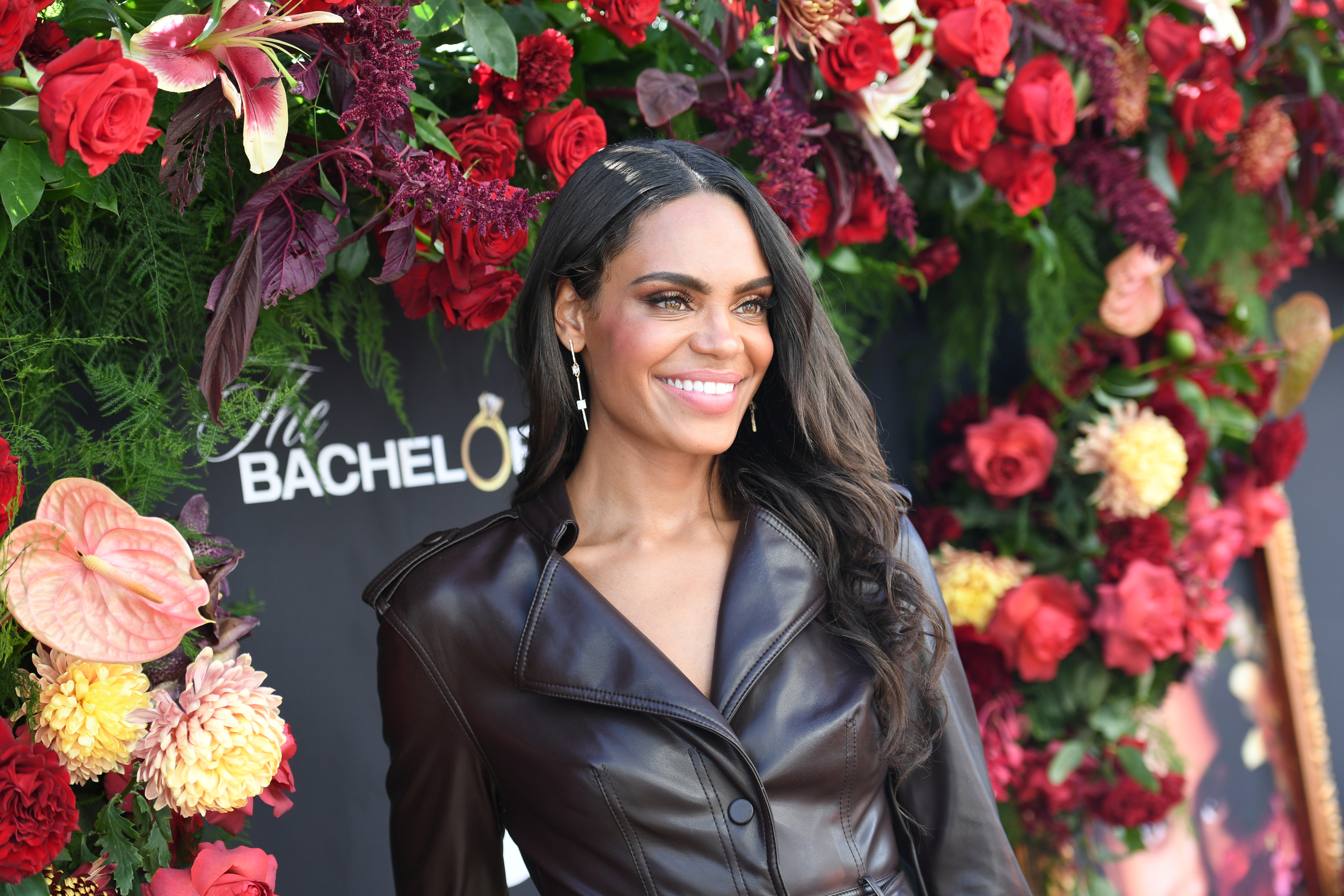 Chris Harrison left 'The Bachelorette' prior to Michelle Young's season
Matt James' season of The Bachelor was the last time Harrison played host to Bachelor Nation. Harrison defended season winner Kirkconnell after her racially insensitive social media posts surfaced. Harrison received backlash and stepped down as host to the Bachelor franchise.
Tanner Tolbert, a former contestant on The Bachelorette stated in the aftermath that he thought Harrison's exit could affect ratings. "I'm sure ratings will be down a little bit this year," Tolbert told US Weekly. "… Maybe not, but if I had to guess, I think ratings will be down because I think there will be a section of people that [are like], 'I'm not watching without Chris Harrison.'"
According to Reality Steve's estimates, Katie Thurston's season of The Bachelorette, the first without Harrison, definitely suffered in ratings during the first five episodes.
'The Bachelorette' ratings were down for Michelle Young's premiere
Young's season of The Bachelorette premiered last Tuesday, Oct. 19. According to The Hollywood Reporter, The Bachelorette was the top show among adults 18-49 on ABC that day. However, Young's premiere ratings were well below last season's debut.
"The Bachelorette premiere earned a 0.79 rating among adults 18-49 and 3 million viewers, down significantly from the 1.4 and 5 million viewers for last fall's debut," the outlet reports.
That is absolutely not to say that the dip in ratings has anything to do with Young. In fact, the 28-year-old bachelorette has a total of 557k followers on Instagram. That's pretty incredible considering she didn't even have an Instagram prior to coming on James' season of The Bachelor, Dave Neal reports.
Several factors could contribute to 'The Bachelorette's lower ratings
Bachelor Data, a popular Instagram account that reports Bachelor Nation information, listed some possible factors for the dip in ratings. "Tuesdays are not popular days for this show. Even pre-pandemic, Tuesdays always did badly," the account stated. It also suggested that people might be feeling "bachelor overload fatigue," considering Young's is the second season of The Bachelorette this year.
"Race is a factor we've seen in the past impact this show in different ways," the account continued. It's also possible that fans may be choosing to watch The Bachelorette on Hulu or other streaming services more often, as opposed to watching the show when it airs.
There are many factors that could have contributed to the dip in ratings for Young's premiere. The low numbers do not necessarily mean that the Bachelor franchise will be ending any time soon.