'The Bachelorette' Season 17 Episode 4 Promo Trailer Teases Thomas and Blake Drama
The Bachelorette Season 17 with Katie Thurston is heating up, and there's still plenty of drama ahead. So what's coming up in the next new episode on June 28? The latest Bachelorette Season 17 Episode 4 promo trailer previewed more drama for Thomas Jacobs and teased the return of Tayshia Adams' ex, Blake Moynes. Here's a breakdown of what's on the horizon.
[Spoiler alert: This article contains spoilers from The Bachelorette Season 17 Episodes 3 and 4.]
'The Bachelorette' Season 17 Week 3 recap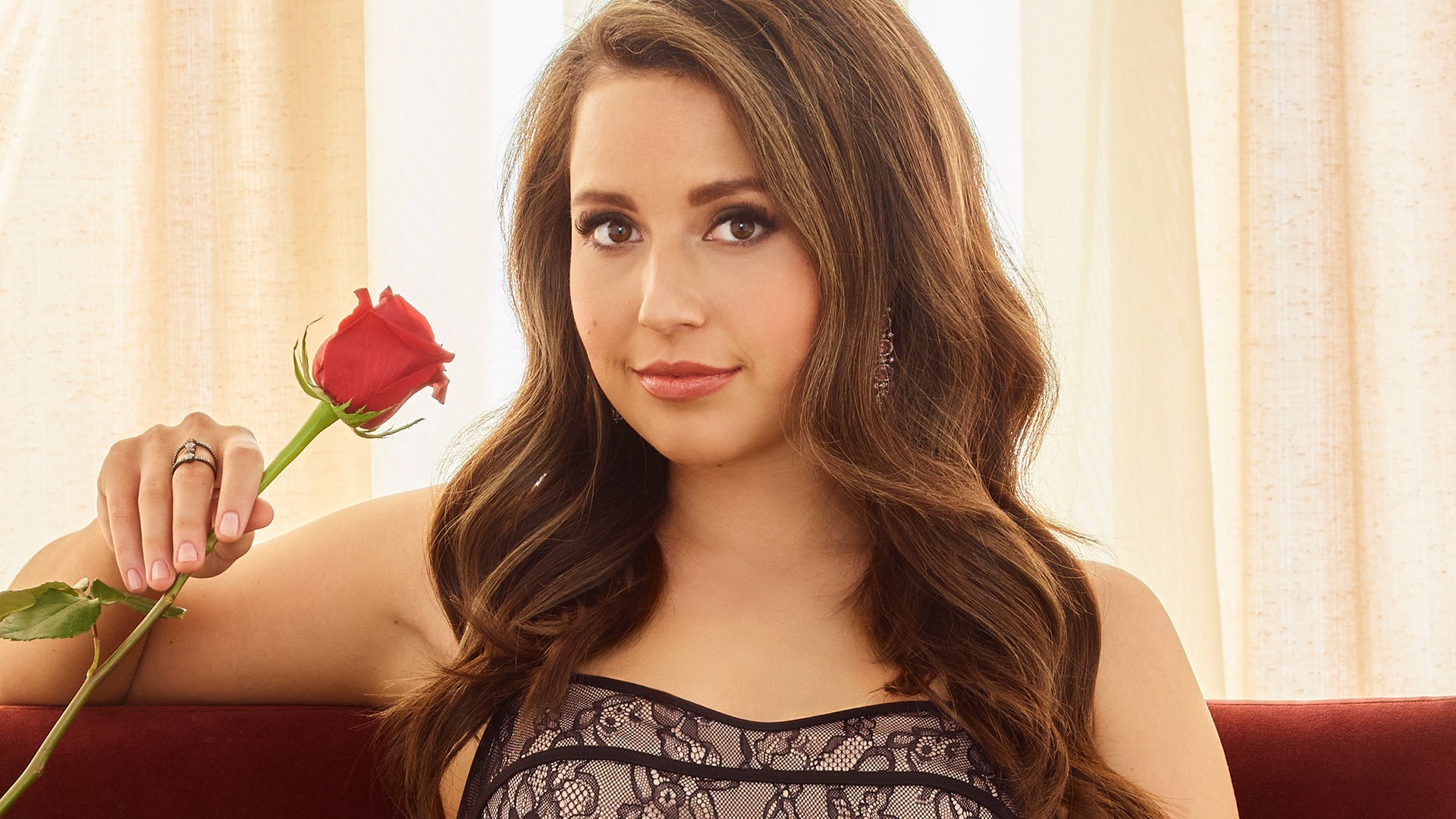 RELATED: 'The Bachelorette': Who Is Michael Allio? Katie Thurston's Contestant Will Share a 'Deeply Heartfelt Story'
The Bachelorette Season 17 Episode 3 largely focused on the drama with Katie's cast. Previously, the lead questioned her contestants because of a comment made by Karl Smith. But at the rose ceremony, Mike Planeta told Katie the cast disagreed with Karl's assessment. Then Katie re-evaluated and eliminated Karl.
Nevertheless, The Bachelorette suggested there was, indeed, another contestant who wasn't there for the right reasons. Bachelor Nation alum Nick Viall hosted a group date where Katie and the cast shared vulnerable details about their past.
During the session, multiple contestants started to question Thomas' intentions. They weren't sure whether he was telling Katie what she wanted to hear. Then when the lead asked Thomas to expand on his backstory, the suitor seemingly dodged the question.
Knowing he screwed up his time with Katie, Thomas interrupted Aaron Clancy. Then things began to spiral. When Thomas returned to the group, he revealed he told Katie he was starting to fall for her. The contestants thought Thomas was being disingenuous.
Later, the contestants gathered to talk about Thomas, who openly admitted he's thought about becoming the next bachelor. But he also noted his feelings for Katie now. Nevertheless, The Bachelorette cast thinks Thomas is here for the wrong reasons, and the drama will continue in episode 4.
That said, The Bachelorette Week 3 episode contained a touch of romance. Katie deepened her connection with Michael Allio, aka Michael A., on a one-on-one date.
"I think this could be the start of me falling in love with Michael," Katie told producers. "It's so unexpected."
'The Bachelorette' Season 17 Episode 4 promo trailer previews what's next for Thomas and Blake's return
RELATED: The Bachelorette Katie Thurston Says Her Cast Is 'Fair Game' on 'Bachelor in Paradise' Season 7
The Bachelorette Season 17 Episode 4 promo trailer kicks off with a waxing group date. Several contestants, including fan-favorites Andrew Spencer and Greg Grippo, scream as they pull hair from their fellow cast members.
"Love is pain," Andrew S. says with a smile.
But it's not all fun and games. As The Bachelorette Week 4 preview continues, looming music starts to play. Then Katie suggests there's still some drama that needs to be addressed.
"Every day here is about stepping out of your comfort zone," she says in a voiceover. "There's been a lot of drama regarding who's here for the right reasons."
The Bachelorette trailer also tells viewers the person is Thomas. Multiple contestants seemingly question the reality star and bring up their concerns. Ultimately, they think Thomas is looking for a platform and wants to be the next bachelor.
Whatever the case, it appears Thomas and Katie will get a chance to talk by the next rose ceremony. As the drama ramps up, the two sit down together in evening attire.
Meanwhile, co-host Tayshia reminds Bachelorette fans this is Katie's journey, and it's all about to change. But has nothing to do with Thomas. As the episode 4 promo continues, Tayshia teases Blake's arrival.
"Someone from my past reached out to me," Tayshia says as Blake shows up onscreen. "He's here."
What to expect in the next episode of 'The Bachelorette'
RELATED: 'The Bachelorette': Who Did Katie Thurston Pick as Her Winner? Reality Steve's 2021 Spoilers Reveal How the Journey Ends
Whatever happens with the Thomas drama in The Bachelorette Season 17 Episode 4, we're thinking it might be overshadowed by the arrival of Blake. But will Blake really join Katie's cast? Fans will have to wait and see.
That said, it seems likely Tayshia's ex will stick around for a little while longer. Previous promos have already shown Blake with Katie in completely different outfits. Meanwhile, Tayshia recently opened up about Blake's return to the franchise, confirming she speaks to him on the show.
"After I talked to him, I really felt like that was the place for him to be," Tayshia told Access.
Then the former bachelorette revealed what she told Katie about Blake.
"I just spoke the truth," Tayshia said. "I said that Blake is a very genuine, kind individual. And I actually really do care about him as a person. So if I can give him a glowing review, I think that she should be able to open her mind and see if that's something she wants to potentially see out."
Whether Katie gives Blake a chance in The Bachelorette Season 17, we're interested to watch this one play out. So stay tuned.
The Bachelorette Season 17 Episode 4 airs Monday, June 28, on ABC.