'The Bachelorette' Season 17: Katie Thurston's Promo Teases Her New Start
ABC dropped Katie Thurston's new promo trailer for 'The Bachelorette' Season 17, and it teases the cast member's next journey when the season starts in June 2021.
It's been a hot minute since The Bachelor franchise announced Katie Thurston and Michelle Young as the next two bachelorettes. Now, ABC is gearing up for the start of season 17. Ahead of the premiere, the network dropped the new Bachelorette promo to highlight Katie's upcoming journey.
Who is the 'The Bachelorette' 2021 star Katie Thurston?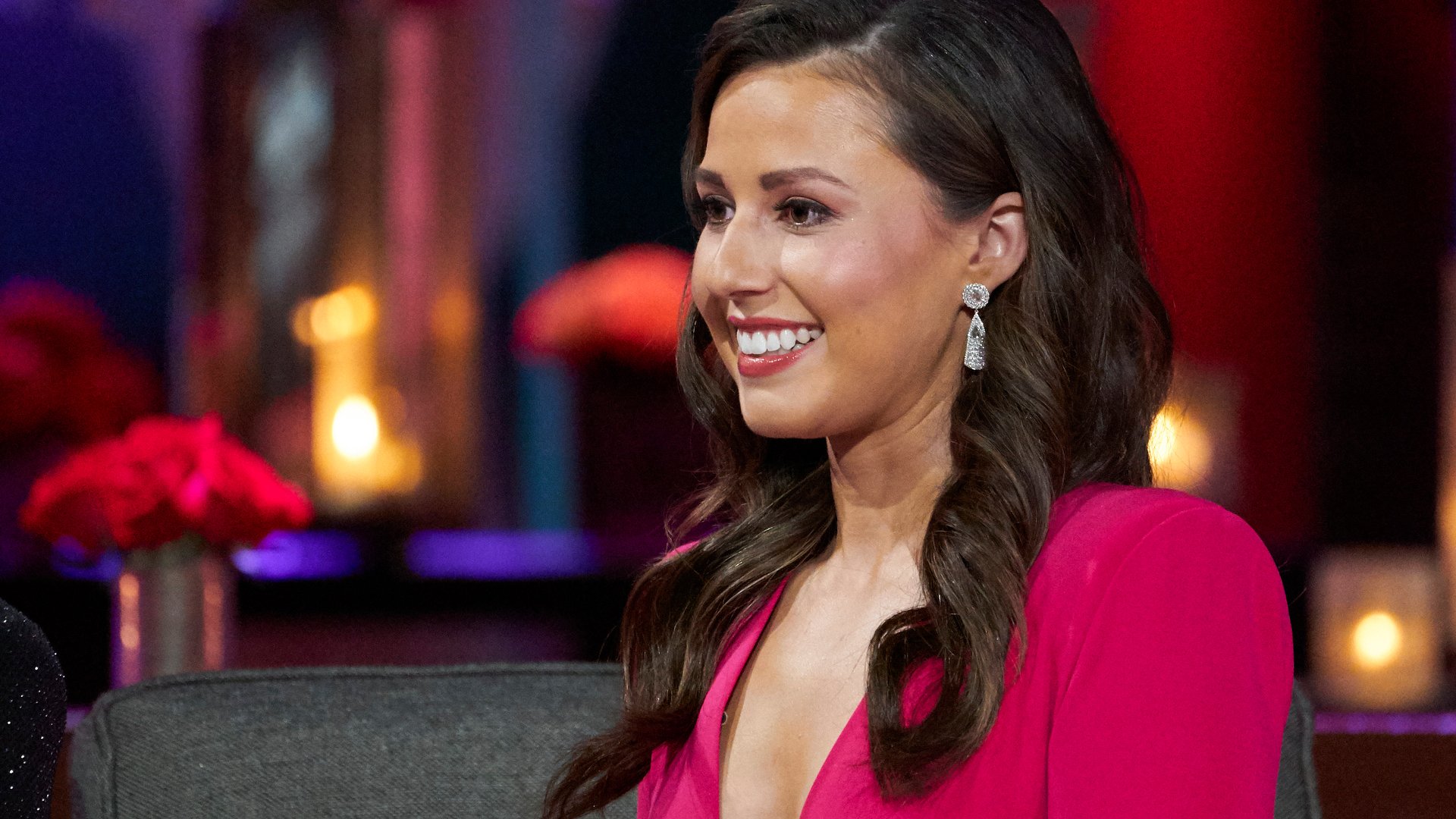 In case you need a refresher, Katie was part of The Bachelor Season 25 cast with Matt James. The 30-year-old bank marketing manager from Washington became a quick fan-favorite when she appeared with a purple vibrator on night one. The contestant also stood up to bullying in the house.
Meanwhile, Katie was eliminated from The Bachelor in week 6. Then on March 15, ABC confirmed Katie as the new Bachelorette Season 17 lead. 
"I'm ready to find love, and not just the temporary kind. I'm talking forever, my husband, and I'm in a place in my life where I'm the best version of me," Katie said during The Bachelor finale. "Honestly, I've seen it work before. Why can't it work for me?"
The new 'Bachelorette' Season 17 promo trailer teases Katie Thurston's next journey
Now, it's been a few weeks since Katie was announced as the next bachelorette. But ABC finally released its first promo trailer for the upcoming journey. As Selena Gomez's "Ring" played in the background, the network previewed the end of Katie's relationship with Matt. 
"I don't regret being myself," Katie said as she left The Bachelor. "I know what I deserve."
The Bachelorette teaser also stepped away from the romance and showed Katie calling out "mean girls" from her season. There's also a moment where the lead is wearing a "Be a Katie" shirt. However, the promo quickly bounced back, highlighting Katie's new beginning.
"I never want to stop pursuing love," Katie said. "I am who I am, and I want to meet someone who knows who they are. My person's still out there."
When does the new season of 'The Bachelorette' start on ABC?
While the new Bachelorette promo doesn't contain any footage from season 17, it seems ABC is saying goodbye to Katie's past and welcoming the start of her next journey. Nevertheless, Bachelor Nation fans will just have to wait and see what happens when the new season premieres on Monday, June 7, at 8 p.m. ET.
Meanwhile, Tayshia Adams — who will take over as host alongside Kaitlyn Bristowe — teased Katie's season of The Bachelorette. 
"The world needs something fresh and new, and I think that we're going to provide that this season," Adams said on the Going to Bed With Garcelle podcast. "I think that people are looking for change in the franchise, and I really think that this is something that they're going to be really excited about."