'The Bachelorette' Season 18 Premiere: Michelle Young's Next Adventure Starts in 2021
Everything you need to know about 'The Bachelorette' Season 18 premiere with Michelle Young, including the release date and start time in 2021.
Get ready, Bachelor Nation fans. ABC has finally confirmed the premiere date for our next bachelorette, Michelle Young, and it looks like there's been a change in the schedule for fall 2021. So set your calendars. Here's when new episodes of The Bachelorette Season 18 will start airing.
Who is the next bachelorette for season 18, Michelle Young?
When ABC announced Katie Thurston as The Bachelorette Season 17 lead, the network confirmed Michelle as the next bachelorette for season 18. Michelle, who is the 28-year-old teacher from Minnesota, was also on The Bachelor Season 25 with Matt James. 
As you may remember, Michelle arrived midway through Matt's journey. But she instantly hit it off with Matt and quickly became a Bachelor Nation fan-favorite. Then Michelle made it through to the final two alongside Rachael Kirkconnell. However, Matt broke up with Michelle in the finale.
Meanwhile, Michelle revealed she no longer had feelings for Matt during the "After the Final Rose" special.
"I care about you, and we went through a lot together," Michelle told Matt. "I'm a very forgiving person. You and me talking about [our breakup] right now, I've already put it down. I'm not in love like I was leaving the show."
When do new episodes of 'The Bachelorette' Season 18 with Michelle Young start?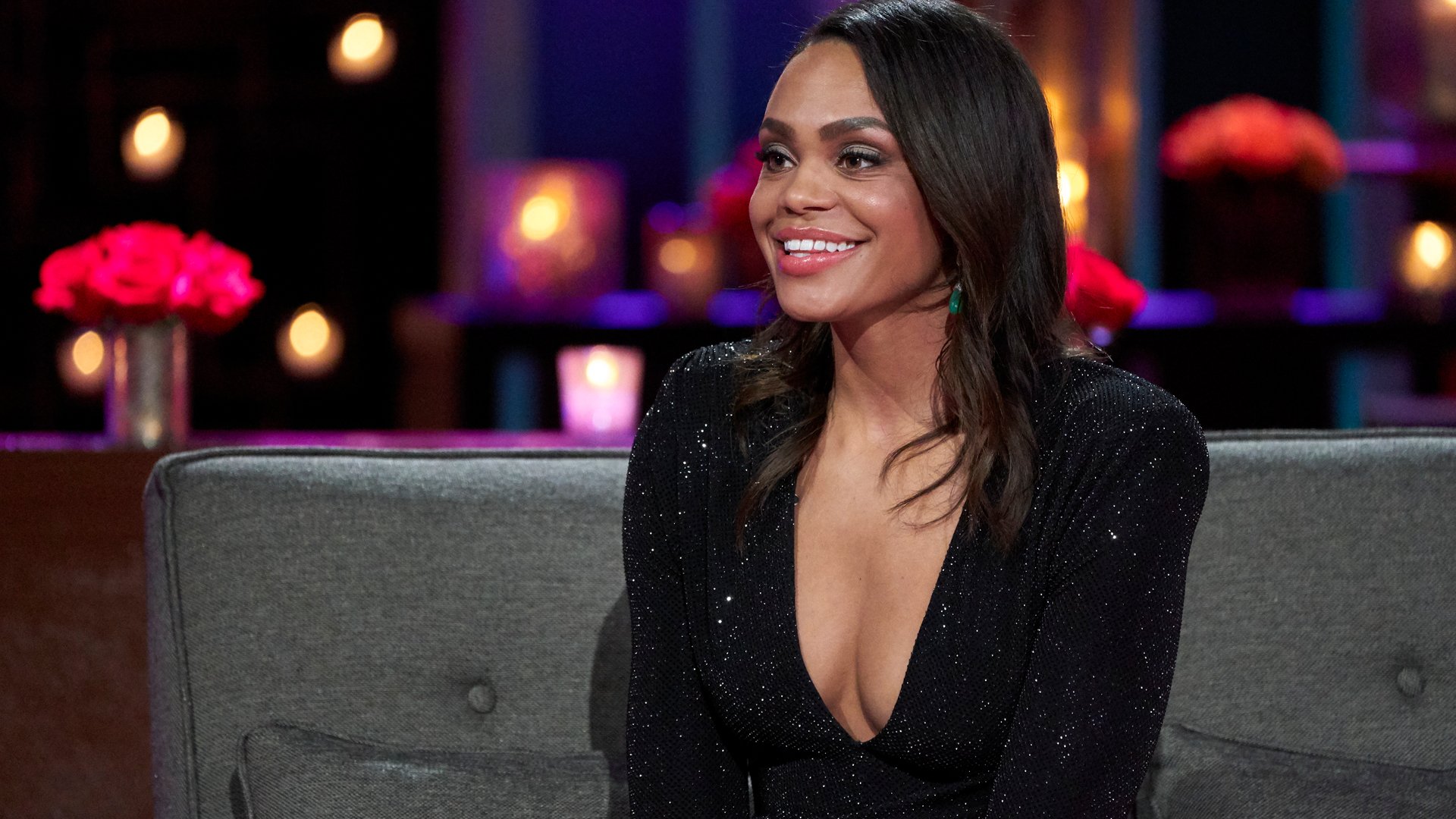 Shortly after Michelle and Matt reunited in The Bachelor Season 25 finale, ABC confirmed Michelle and Katie as the next two bachelorettes. Katie is currently headlining The Bachelorette Season 17, which will air its finale on Aug. 9. Then the network will start Bachelor in Paradise Season 7. 
Meanwhile, ABC finally confirmed the release date for Michelle's Bachelorette premiere. On July 15, the network unveiled its fall schedule for 2021-22. So now, The Bachelorette will return with season 18 on Tuesday, Oct. 19, 2021. The premiere will be two hours long and air from 8 to 10 p.m. ET. Please note the date change from Bachelor Mondays to Bachelorette Tuesdays.
What Michelle Young says about becoming the next bachelorette in 2021
When Michelle was announced as one of the next bachelorettes, the new lead shared how she really felt about finding love again on the ABC reality series.
"Once I found out it was two different seasons, I was here for it," Michelle said on "After the Final Rose" in March 2021. "I am ready, and I really do think this process works when you can set down all these outside distractions and really dive in. I think you can learn a lot about somebody. I'm just excited. I'm ready to get started."
Now, Bachelor Nation fans can look forward to Michelle's premiere in October 2021. So once the summer is over, we're diving right back in. Get ready.
The Bachelorette Season 17 with Katie Thurston airs Monday nights on ABC. The Bachelorette Season 18 with Michelle Young premieres Tuesday, Oct. 19.