Did 'The Bachelorette' Just Spoil Katie Thurston's Ending? The New Finale Teaser Drops More Clues
A new 'Bachelorette' finale teaser teases how Katie Thurston and Blake Moynes' journey together will end. Also, what Reality Steve's spoiler reveals about the ending.
We're down to the wire on The Bachelorette Season 17, and many fans are itching to find out whether Katie Thurston ends up with Blake Moynes or Justin Glaze. The grand finale airs on Aug. 9, and the ABC reality series has been dropping a few clues. But now, it seems a new Bachelorette teaser might have just spoiled Katie's ending — here's a breakdown of the promo and what spoilers reveal about the final pick.
[Spoiler alert: This article contains potential spoilers about Katie Thurston's Bachelorette finale.]
Who is left on 'The Bachelorette' Season 17 with Katie Thurston?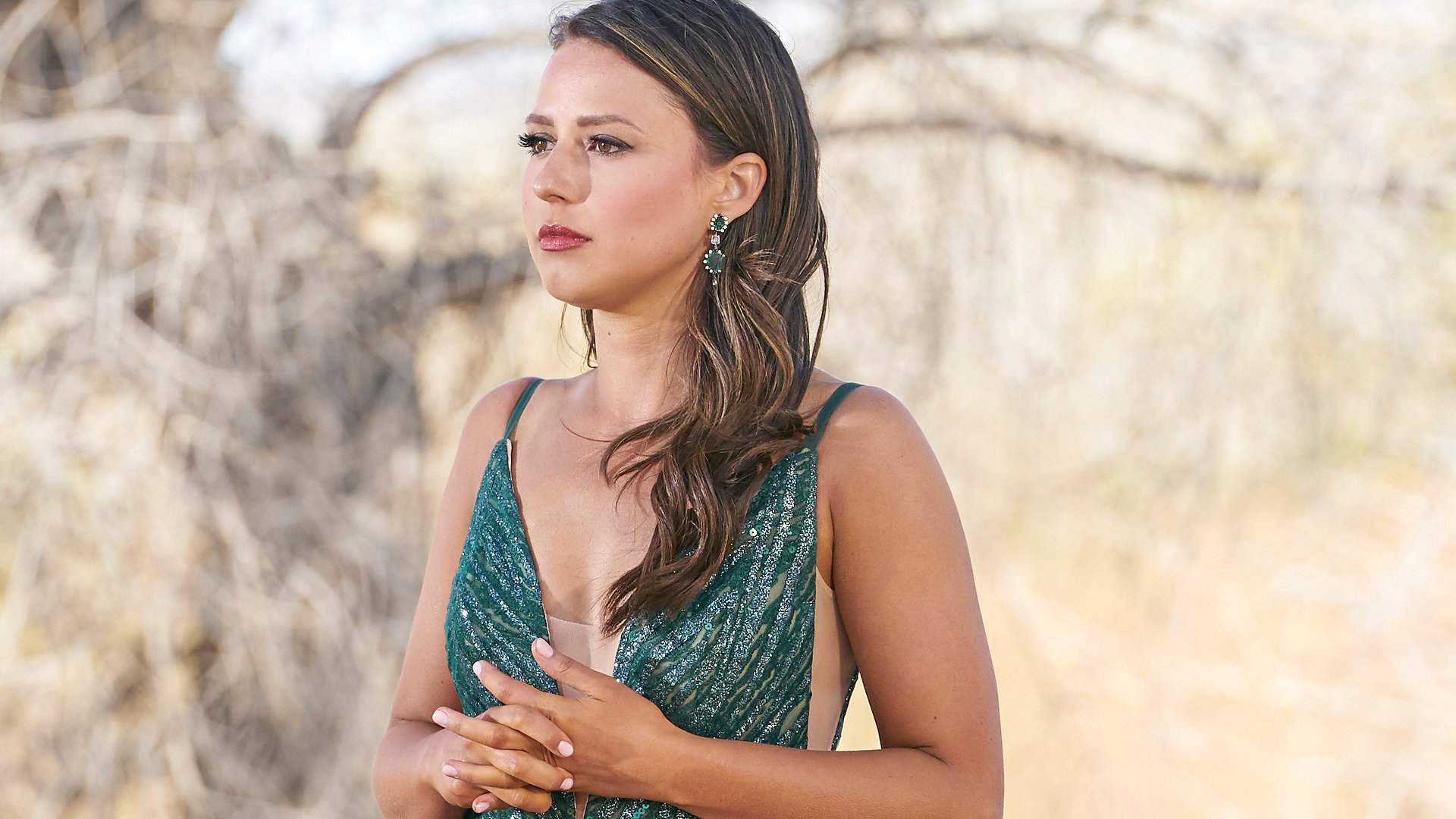 The Bachelorette Season 17 Week 9 devastated many Bachelor Nation fans when frontrunner Greg Grippo self-eliminated from Katie's journey. Now, Blake and Justin are the only two men left.
That said, Katie still has other options going into The Bachelorette finale. At the end of the week 9 episode, the lead wanted to quit the show. So it's still possible Katie will leave the ABC reality series single and without an engagement. 
'The Bachelorette' finale teaser hints how Katie Thurston's season will end
For now, Bachelorette fans will just have to wait and see who Katie picks in her finale — Blake, Justin, or herself. But a new teaser just dropped a few more clues about the ending. 
In the Aug. 6 promo, Katie is still reeling from her breakup with Greg.  
"Greg isn't somebody I thought would leave like this," Katie said. 
Meanwhile, it seems Blake and Justin aren't sure how to move forward with Katie. Blake says there's "no point" in continuing if Katie is still in love with Greg. Justin also says he has "no idea what's going to happen." Then The Bachelorette preview strongly suggests Katie will end up alone. 
In the clip, Blake and Katie meet face-to-face at the final rose ceremony, and the contestant seemingly delivers some bad news. 
"I can't give you what you came here for," Blake says.
The Bachelorette trailer jumps to a shot of Blake walking away in his suit, and the teaser ends with Katie alone with a single rose by her side. There is also no footage of Justin at the final rose ceremony in the teaser. But did the ABC reality series just spoil Blake's exit in the finale or is this just meant to throw fans off? We'll have to wait and see.
Who ends up with Katie Thurston in 'The Bachelorette' 2021 finale, according to spoilers
Bachelor Nation fans will just have to watch whether The Bachelorette actually spoiled Katie and Blake's ending days before the finale. But if you don't want to wait until Aug. 9, franchise blogger Reality Steve already spoiled what happens at the end of Katie's finale.
According to Reality Steve, Katie will end up with Blake in The Bachelorette Season 17. The spoiler king also suggested that the reality stars are still together now.
"The bottom line is at the end of the episode on Aug. 9th, Katie got engaged to Blake and they're still engaged to this day," Reality Steve wrote on July 27.
The Bachelorette Season 17 finale airs Monday, Aug. 9, 2021.