'The Bachelorette' Spoilers: Is Michelle Young Engaged to Nayte Olukoya or Brandon Jones? Reality Steve Addresses Final Pick Rumors Ahead of the Finale
Reality Steve updated spoilers about Michelle Young and her final pick winner (Nayte Olukoya or Brandon Jones) and whether they are still together and engaged right before 'The Bachelorette' Season 18 finale aired on ABC.
On Dec. 21, The Bachelorette Season 18 finale will finally unveil Michelle Young's winner, and many fans have been wondering about the couple's current relationship status. Throughout the season, multiple rumors have surfaced about whether the lead is still together with who she ends up with. But luckily, Bachelor Nation blogger Reality Steve just provided an update on spoilers about Michelle's final pick in The Bachelorette 2021 – here's everything viewers need to know.
[Spoiler alert: This article contains spoilers about whether Michelle Young gets engaged to her final pick in The Bachelorette Season 18 finale.]
Who could win Michelle Young's heart in 'The Bachelorette' Fall 2021 finale?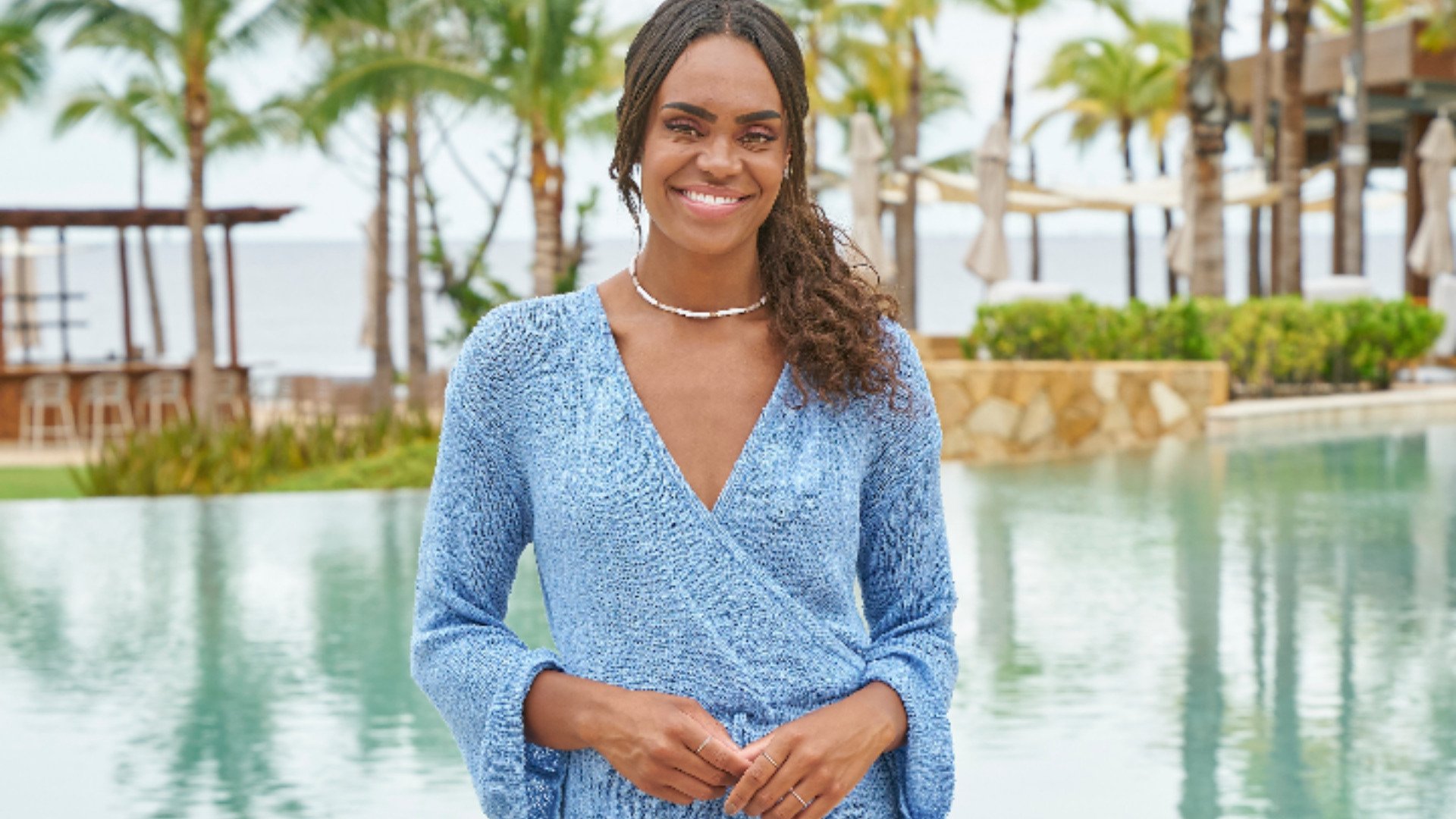 The Bachelorette Season 18 has been filled with extraordinary contestants, and Michelle still has some difficult decisions ahead of her in the grand finale. In the last two episodes, the 28-year-old teacher broke up with fan-favorite Rodney Mathews after Hometowns. Then she split with early frontrunner Joe Coleman following Fantasy Suites.
Now, it seems Michelle is in love with her final two contestants, Brandon Jones and Nayte Olukoya, going into The Bachelorette finale. But even though the lead has a strong connection with both suitors, she can only pick one. So will Michelle get engaged to Nayte or Brandon? Will Michelle end up alone and single? Tune in.
Reality Steve's spoilers on who Michelle Young will pick in 'The Bachelorette' 2021, Brandon Jones or Nayte Olukoya
The only way to find out Michelle's winner is to watch The Bachelorette Season 18 finale. But before the premiere back in October, Reality Steve shared spoilers claiming who Michelle will pick in the finale. 
At the time, the franchise blogger claimed that the bachelorette will choose Nayte over Brandon in her final rose ceremony. Reality Steve also stated that Michelle and Nayte get engaged. 
Reality Steve updates fans on whether Michelle Young and Nayte Olukoya are still engaged after 'The Bachelorette' Season 18 is done airing
For now, Bachelorette fans will have to wait and see whether the spoilers about Nayte, Michelle, and Brandon come true. ABC has yet to confirm any details about the ending. That said, Reality Steve recently doubled down on the engagement spoilers.
On Dec. 17, the franchise blogger responded to a Bachelor Nation fan who asked about some rumors about Michelle and Nayte. According to the viewer, some people thought that Nayte had a long term girlfriend before filming the show. Then another rumor speculated that Michelle and Nayte broke up and the bachelorette ended up with Joe. But Reality Steve shut down the claims, noting that Michelle and Nayte are still together and engaged.
"Not true," Reality Steve wrote on Twitter. "Michelle & Nayte are engaged. You'll see that Tuesday."
While there's been quite a bit of buzz surrounding Michelle and her final pick in The Bachelorette Season 18, many Bachelor Nation fans are hoping everyone gets their happily ever after. So if Reality Steve is correct with his spoilers, cheers to the happy couple.
Update: In The Bachelorette Season 18 finale, Michelle broke up with Brandon. Then Michelle picked Nayte, and the two got engaged. Nayte and Michelle also confirmed they are still together now during the "After the Final Rose" special.