'The Bachelorette': How Will Tayshia Adams and Clare Crawley's Season Work With 2 Headliners in 2020?
[Spoiler alert: The Bachelorette Season 16.] The Bachelorette fans have been buzzing about Clare Crawley and Tayshia Adams after rumors surfaced two weeks into filming the ABC reality series. Sources claimed Crawley would be replaced by Adams after falling in love with cast member Dale Moss. But now that the rumors have been confirmed by multiple news outlets, how would recasting Crawley with Adams actually work on The Bachelorette Season 16? Here's how the switch-up reportedly unfolded during production.
'The Bachelorette' rumors about Tayshia Adams and Clare Crawley, explained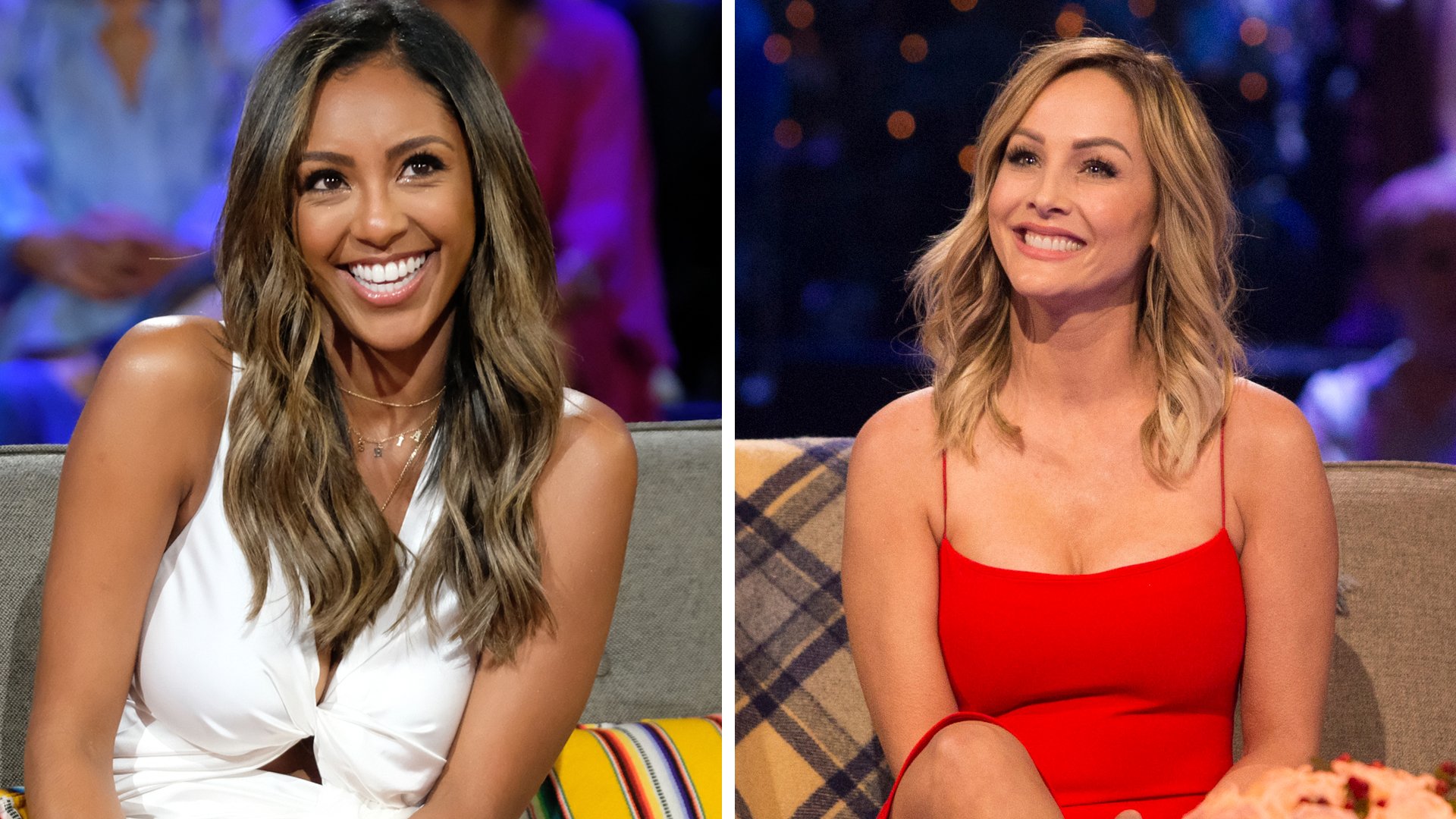 On July 31, a Reddit post started gaining traction after Bachelor Nation Reality Steve shared it on Twitter. The initial post claimed The Bachelorette production team was "having a lot of problems" with Crawley and planned to recast the lead with Adams. 
"Tayshia is already quarantining at the hotel and they should be taking her phone on Friday," the Redditor wrote. "The plan is for her to call back some of guys that have already been eliminated."
Meanwhile, Life & Style reported Crawley quit the show because she fell in love with Moss. Then in an Instagram Live, Reality Steve revealed Adams was at La Quinta Resort, where the ABC series was filming. He also confirmed production asked eliminated contestants to return to the location, as noted by Us Weekly. 
Tayshia Adams will reportedly replace Clare Crawley as the next bachelorette for season 16
Three days after the rumors surrounding Adams and Crawley's Bachelorette journey emerged, multiple publications confirmed the casting change. That said, ABC and Warner Bros. TV have yet to comment on the situation.
Meanwhile, Us Weekly verified that Adams is currently on location at the La Quinta Resort. Entertainment Tonight also shared filming for The Bachelorette Season 16 is still underway despite the switch-up. 
"Filming did not stop, but Tayshia got a fresh start as The Bachelorette," a source told the publication on Aug. 3.
How Tayshia Adams and Clare Crawley's season of 'The Bachelorette' will work
While reports claimed Crawley was replaced by Adams for The Bachelorette Season 16, fans should expect to see both women as the lead on-screen. On Aug. 3, Variety and Deadline reported the new season will feature two headliners. Then Entertainment Tonight confirmed Crawley won't actually be recast, as she will "still be part of" the season. 
A source also told People the switch happened because Crawley was "basically already in love" by the time filming started. So it's possible viewers will still receive a love story from Crawley's end.
"One of her potential guys found a way to get in touch with her and they began talking," the insider said. "By the time filming officially began, they were basically already in love. No one else stood a chance. It just became so obvious from her subsequent few dates that her heart wasn't in it and she just wasn't feeling it. Then she said she wanted out."
Meanwhile, E! News revealed how the show will work with Crawley and Adams as the two Bachelorette leads.
"The producers have told her that the season will still lead with Clare and her short-lived journey, and will show Clare falling in love with one of her suitors," a source told the publication. "Clare will then conclude her journey and announce that Tayshia is the lead."
As The Bachelorette Season 16 continues to unfold, it seems Bachelor Nation fans may receive two love stories this year. So get ready.
Check out Showbiz Cheat Sheet on Facebook!