'The Bachelorette': Tayshia Adams Says Fans Won't Expect Her Ending
Tayshia Adams discusses her ending on 'The Bachelorette' Season 16 in 2020, including teasers about her season and how it compares to Clare Crawley.
The Bachelorette blew up the franchise when Tayshia Adams replaced Clare Crawley as the season 16 lead. Early on, Crawley fell in love with one of her suitors. Now, Adams will continue the season with her own journey. And of course, everyone is wondering how it all ends. Luckily, Adams recently teased her Bachelorette ending, guaranteeing fans can expect the unexpected.
Tayshia Adams is the second bachelorette of 2020
Bachelor Nation fans know Adams from The Bachelor Season 23 with Colton Underwood and Bachelor in Paradise Season 6 with John Paul Jones. Adams made it to the top three on The Bachelor. Then she sparked something with JPJ on BIP. However, the couple broke up a few months after the finale.
It's been well over a year since Adams appeared on Paradise, but she's returned to the franchise as the new bachelorette. Four episodes into season 16, Crawley left the show for Dale Moss. The couple got engaged and are now in the process of moving in together. So Adams came in to finish The Bachelorette season — and she's just getting started.
Tayshia Adams teases her ending on 'The Bachelorette' Season 16
When Adams arrived on The Bachelorette Season 16, she made the media rounds and hinted at what Bachelor Nation fans can expect, including a few teasers about her ending. In an interview with Rachel Lindsay and Becca Kufrin on the Click Bait podcast, Adams shared she was just trying to "find true love" while also trying to navigate "real emotions" through her unconventional start.
"I really was thrown into this thing and took it all on without any preparation, without any mindset," she said. "I just went full throttle."
Adams also suggested her Bachelorette ending will be surprising for viewers. 
"There's a lot that's going to happen that I guarantee no people will expect, especially the ending," she said. "So it's going to be good."
Will Tayshia Adams end her 'Bachelorette' journey like Clare Crawley?
Adams' comment about her Bachelorette ending may not come as much of a surprise to some Bachelor Nation fans. In November 2020, Variety spoke with ABC executive Rob Mills to discuss the new season and bachelorette. Mills also teased Adams' journey and how it compares to Crawley's.
"It's just as emotional as Clare's, but in a totally different way," Mills said. "Tayshia really allowed herself to fall in love with multiple guys. It's always such a roller coaster."
He continued, "At the end, there are a lot of heartbreaking, devastating moments. There's not really a villain. It's more like, 'I want her to end up with him. Wait no, I want her to be with this guy.'"
Meanwhile, Adams revealed she didn't feel any pressure to have the same kind of love story as her predecessor. 
"I didn't feel any pressure, I just wanted to give myself a chance and the opportunity to see if it was possible," Adams told Entertainment Tonight in November.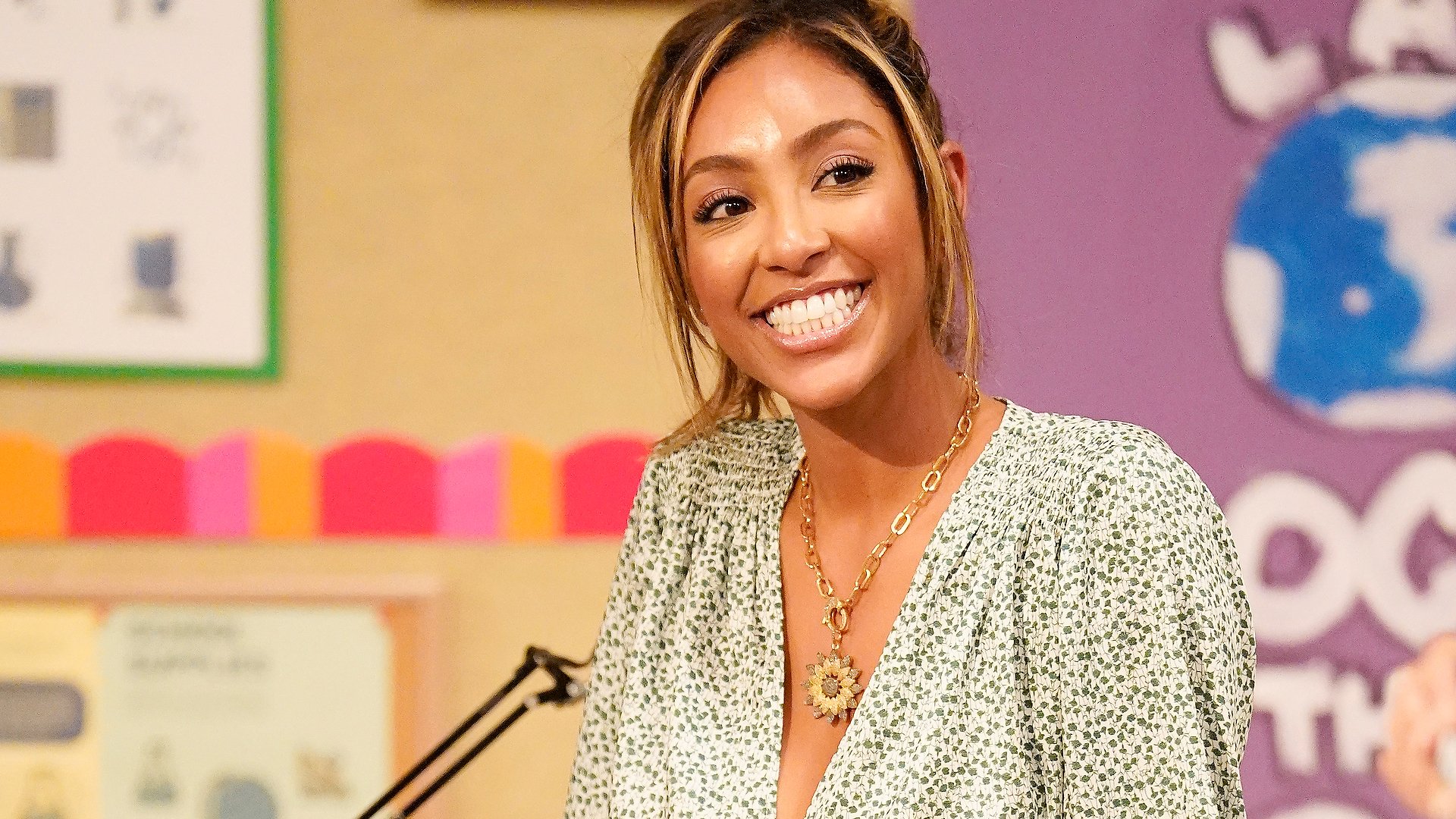 The BIP alum also confirmed she fell in love with "way more" men than she originally thought she would. 
"I didn't know it was possible to fall in love with multiple people," Adams said. "When you lean into the journey and be vulnerable, you never know what can happen — and it happened to me." 
But whether Adams gets her happily ever after on The Bachelorette, it seems she ends up happy. 
"I am happy, and it could be because I can finally say I'm the bachelorette. It's been a while until I'd be able to say that. So yeah, I'm a happy girl," Adams told Glamour. "I got out of the journey what I wanted."
Check out Showbiz Cheat Sheet on Facebook!