'The Bachelorette': Tayshia Adams' Ending Contains 'Heartbreaking' and 'Devastating' Moments
The rumors were true. Tayshia Adams is our new bachelorette. On Thursday, Nov. 5, the ABC reality franchise highlighted Clare Crawley's conclusion with Dale Moss. Then the show introduced the 30-year-old former phlebotomist as the next lead. But will Crawley's love story be the only happy ending for season 16? Recently, ABC executive Rob Mills teased Adams' emotional journey on The Bachelorette — and his comments might be cause for worry.
Tayshia Adams becomes the new bachelorette after Clare Crawley
In The Bachelorette Season 16 Episode 4, Crawley chose Moss as her final rose. The Sacramento native let go of her leading role to pursue her frontrunner a few weeks into the process. But the risk paid off, as Moss reciprocated her feelings. So Crawley and Moss got engaged, leaving The Bachelorette behind.
Meanwhile, Adams was brought in as the new bachelorette. But before she met the remaining suitors, Adams stopped to speak with host Chris Harrison. Of course, Adams expressed her excitement. She also had her concerns, wondering whether all the men would accept her. Nevertheless, Adams was ready to move forward.
"I just know that this process moves very quickly, and you start to invest feelings early on," Adams told Harrison. "I don't know if that's the case for some of them. And if so, I'm more than happy to have that conversation with them if they don't feel like now is the right time for them or I'm not right for them."
Rob Mills opens up about Tayshia Adams' 'Bachelorette' journey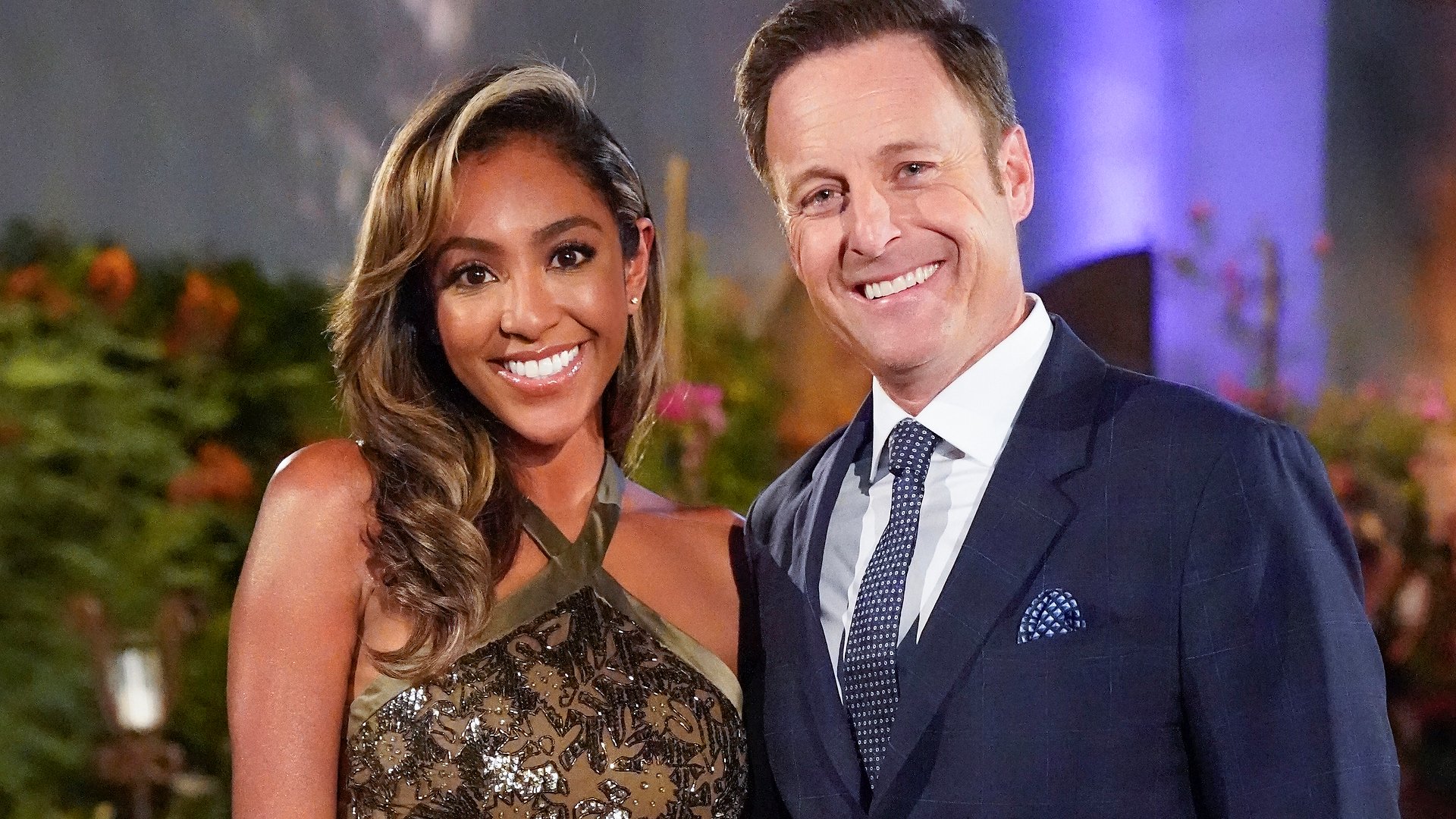 For now, The Bachelorette fans will just have to wait and see how Adams' new adventure unfolds. But in an interview with Variety from November 2020, Mills teased what to expect from Adams' season. And it seems the drama won't start early, as the remaining cast members will accept the bachelorette when she arrives.
"They were so excited," Mills said. "They were in these close quarters. And even though it's a beautiful resort, they're in the same place for weeks on end, and it was so hot outside. So then to have this amazing woman in Tayshia come in, everyone was just overjoyed."
Even so, Adams' Bachelorette journey may not contain another love story like Crawley's. The ABC executive hinted the rest of the season will be an emotional rollercoaster with more than one suitor as Adams' possible endgame. 
"It's just as emotional as Clare's, but in a totally different way," Mills said. "Tayshia really allowed herself to fall in love with multiple guys. It's always such a roller coaster."
He continued, "At the end, there are a lot of heartbreaking, devastating moments. There's not really a villain. It's more like, 'I want her to end up with him. Wait no, I want her to be with this guy.'"
In all honesty, it's a bit worrisome when a Bachelor Nation lead falls for multiple contestants. During the last season of The Bachelor, Peter Weber claimed he was in love with his final three women. Then by the messy finale, he ended up alone. Of course, Weber found love with Kelley Flanagan off-screen. But let's hope Adams doesn't have to experience a great deal of heartbreak on The Bachelorette before discovering her happy ending.
The Bachelorette Season 16 airs Tuesday nights on ABC.
Check out Showbiz Cheat Sheet on Facebook!