'The Bachelorette': Why Tayshia Adams Isn't Disappointed Her Season Was Filmed in One Location
It's no secret The Bachelorette Season 16 with Tayshia Adams and Clare Crawley was filmed entirely in one location. Of course, this was a big change for the franchise, as the leads typically take their contestants on extravagant dates across the world. But even so, Adams recently revealed she wasn't disappointed her Bachelorette journey was filmed in a bubble — here's why. 
Where was 'The Bachelorette' Season 16 with Tayshia Adams and Clare Crawley filmed?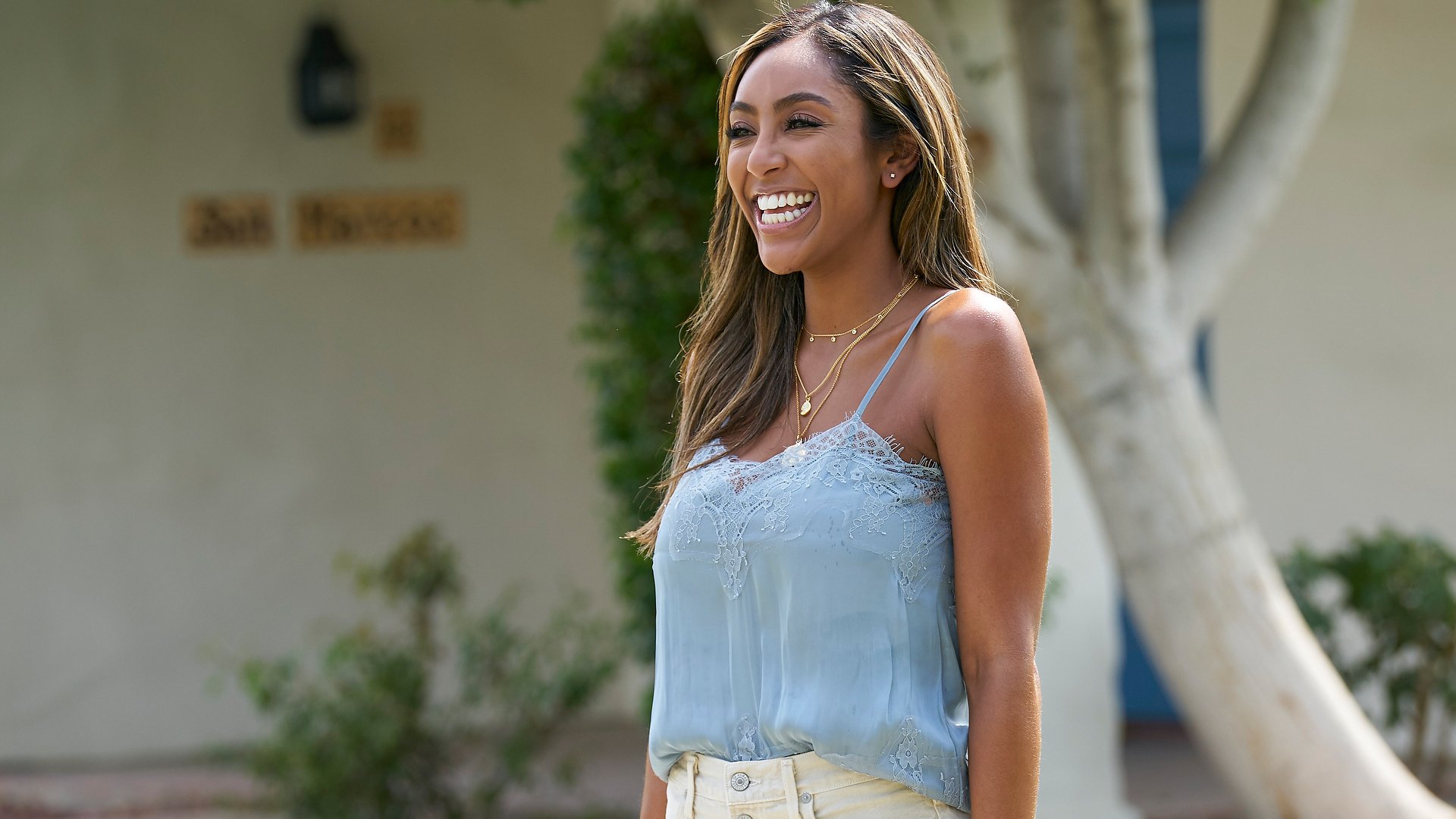 RELATED: 'The Bachelorette': Is There a 'Men Tell All' Episode in Season 16? Fans Hope Tayshia Adams and Clare Crawley's Cast Will Reunite One Last Time
The Bachelorette Season 16 was filmed at the La Quinta Resort & Club in Palm Springs, California. The cast and crew moved away from the famous Bachelor Mansion due to the coronavirus (COVID-19) pandemic. And according to Chris Harrison, filming the dating show took a lot of effort from the team.
"It just took this Herculean effort and this dedication on behalf of everybody to do this," Harrison told The Hollywood Reporter in October 2020. "The bar kept moving. The state of California kept moving the bar. Our goal was, 'Let's just get and start rolling and create this bubble.' And it worked. It was 100-percent successful. And now we have a blueprint moving forward."
The Bachelor Nation host also revealed The Bachelorette in 2020 would still feel like any other season. "We don't want it to feel like COVID-Bachelorette," Harrison said. "We wanted it to be the same intimate, fun show that we always do."
Tayshia Adams says she made 'real connections' on 'The Bachelorette' Season 16
RELATED: 'The Bachelorette': Who Did Tayshia Adams Pick as Her Winner? Reality Steve's Finale Spoilers Are Dramatic
At this point, Bachelor Nation fans are well into The Bachelorette Season 16. And despite all the challenges, it seems most viewers are still happy with the show. But a few things are noticeably different. For one, Hometowns will still be filmed on location in Palm Springs. Then, as mentioned, the cast won't be able to travel. That said, Adams wasn't disappointed in the Bachelorette bubble.
"At first I was a little sad about it," Adams said on The Ellen DeGeneres Show in December 2020. "But to be honest with you, I thrive in the heat, and Palm Springs is one of my favorite places."
The 30-year-old also revealed the situation gave her the opportunity to form special bonds with her Bachelorette cast.
"I feel like we were able to really have real connections," Adams said. "Sometimes it's easier to fall in love in Italy, traveling, and being on a yacht and whatnot. But this time, it was just… it was us. And I thought it was great."
RELATED: 'The Bachelorette': Tayshia Adams' Ending Contains 'Heartbreaking' and 'Devastating' Moments
Now, Adams' answer may not come as much of a surprise. In an interview with Bold TV from July 2020, The Bachelor Season 24 star Peter Weber admitted the extraordinary experiences can cause leads to "falsely develop feelings that aren't truly authentic." So hopefully, Adams' time with her Bachelorette suitors will be well spent. But whatever happens next, it appears she leaves the show in one piece.
When speaking with Glamour in November 2020, Adams revealed she got what she wanted out of the experience. "I got out of the journey what I wanted," she said. "Just to grow and be vulnerable and to learn."
Then on The Ellen DeGeneres Show, the bachelorette shared how she's feeling now. "I'm really happy," Adams said. "I'm a happy girl, and I'm really blessed."
Check out Showbiz Cheat Sheet on Facebook!