'The Bachelorette': What Is Tayshia Adams' Job? The Bachelor Nation Star Explains What She Does For Living Now
What is Tayshia Adams' job now that she's 'The Bachelorette' Season 16 (2020) lead? An update on the former phlebotomist's career and occupation.
The Bachelorette Season 16 star Tayshia Adams has changed job titles since she first appeared on The Bachelor Season 23. When Adams made her debut on the ABC reality series, she worked as a phlebotomist. But she's made quite the career shift in the past few years, jumping from an occupation in the medical field to one Adams hopes will help "empower and build up" women.
Who is Tayshia Adams from 'The Bachelor' franchise?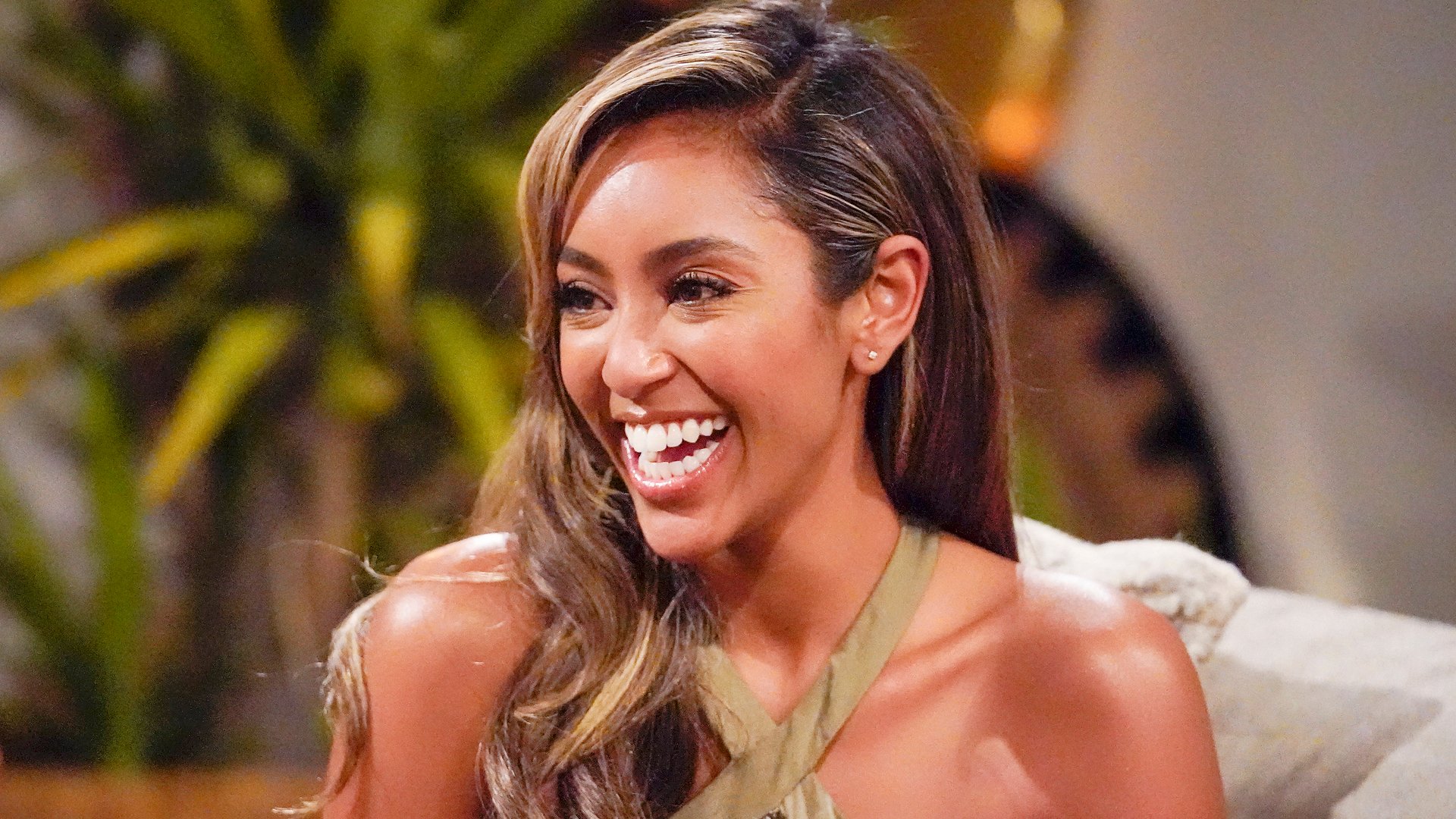 In case you need a refresher, Adams went on Colton Underwood's season of The Bachelor and Bachelor in Paradise Season 6. Adams made it to Underwood's top three. Then Underwood went after his final pick, Cassie Randolph. Meanwhile, Adams fell for John Paul Jones on BIP. However, Adams and JPJ broke up shortly after the finale.
Now, Adams is Bachelor Nation's newest bachelorette. Sacramento hairdresser Clare Crawley was named the season 16 lead. But four episodes into her journey, Crawley picked her final rose, Dale Moss, and the couple got engaged. So Adams was brought in to continue the season.
What was Tayshia Adams' occupation on 'The Bachelor'?
On The Bachelor, Adams had a job as a phlebotomist, which means she drew blood for a living. Then in an interview with On Air With Ryan Seacrest, Adams revealed she got into phlebotomy because she was applying for physician assistant programs.
"It was my segue to get into PA school," Adams said in November 2020. "So I got my certification, I started doing phlebotomy, and I started getting applying to hospitals. That's where my Bachelor journey kind of took off."
Tayshia Adams changed jobs before 'The Bachelorette'
Now, Adams is no longer pursuing a job in the medical field, and the change happened way before she became the bachelorette. In an interview with Vulture from March 2019, Adams shared her new career goals.
"I'm not practicing phlebotomy anymore," Adams said at the time. "I don't know if I'll go back into medicine. As much as I love it and went to school for it, my passion has always been in real estate, development, interior design, and architecture. I think I'm going to gravitate towards that."
She continued, "I'm currently working at an interior design firm, and I hope this blossoms and opens doors for my career. You'll see me out there. I'm sure you will."
Then in October 2020, Adams added Click Bait podcast host to her resume, alongside Bachelor Nation's Hannah Ann Sluss and Joe Amabile. Adams also provided the fandom with a job update in the podcast's debut episode.
She said: 
I'm no longer working in the medical field. If anything, I'm doing something that I'm more passionate about, which is being in the lifestyle and beauty space. [I'm] creating a brand that'll hopefully empower and build up women. I think that, especially for me, someone of color is not something that I always had something to look up to. So that is definitely something that I'm hoping I can relate to a lot of women out there.
On Nov. 5, Adams returned to reality TV as the new bachelorette. So hopefully, the 30-year-old is able to inspire viewers on the hit ABC reality series. But will she find love? Whatever happens, it seems Adams gets what she wants in the end.
"It was never the right time, and this was the right time," Adams said in the above interview with On Air With Ryan Seacrest. "I got what I wanted. And that was me getting this opportunity, really allowing myself to get to know people and grow. How can you be mad about that?"
Check out Showbiz Cheat Sheet on Facebook!