'The Bachelorette': Tayshia Adams and Kaitlyn Bristowe Tease Their New Season 17 Roles on Instagram
The Bachelor Season 25 finale is just around the corner, which means many fans are already gearing up for The Bachelorette premiere. Of course, viewers must wait to find out the next lead's identity in the coming weeks. But recently, The Bachelor franchise confirmed Tayshia Adams and Kaitlyn Bristowe will replace Chris Harrison and host The Bachelorette Season 17. Adams and Bristowe also celebrated their new roles on their Instagram feeds — here's what the former bachelorettes had to say.
'The Bachelor' franchise confirms Tayshia Adams and Kaitlyn Bristowe will replace Chris Harrison on 'The Bachelorette' Season 17
RELATED: Who Is the Next 'Bachelorette' in 2021? Reality Steve Reveals New Season 17 Spoilers
In February 2021, Harrison was interviewed by The Bachelorette Season 13 star Rachel Lindsay. In the 13-minute segment, Harrison defended The Bachelor Season 25 contestant, Rachael Kirkconnell, and her past racist behavior, which included photos at an "Old South" antebellum plantation-themed party in 2018.
When many Bachelor Nation fans voiced their concerns about Harrison's interview, the host revealed he was "stepping aside for a period of time." Harrison also claimed he would "try to evolve and be a better man." Meanwhile, ABC Entertainment and Warner Horizon shared what will happen when The Bachelorette Season 17 starts filming. The statement said:
Chris Harrison will not be hosting the next season of The Bachelorette. We support Chris in the work that he is committed to doing. In his absence, former Bachelorettes Tayshia Adams and Kaitlyn Bristowe will support the new bachelorette through next season. As we continue the dialogue around achieving greater equity and inclusion within The Bachelor franchise, we are dedicated to improving the BIPOC representation of our crew, including among the executive producer ranks. These are important steps in effecting fundamental change so that our franchise is a celebration of love that is reflective of our world.
Tayshia Adams and Kaitlyn Bristowe tease their new roles on 'The Bachelorette' Season 17 via Instagram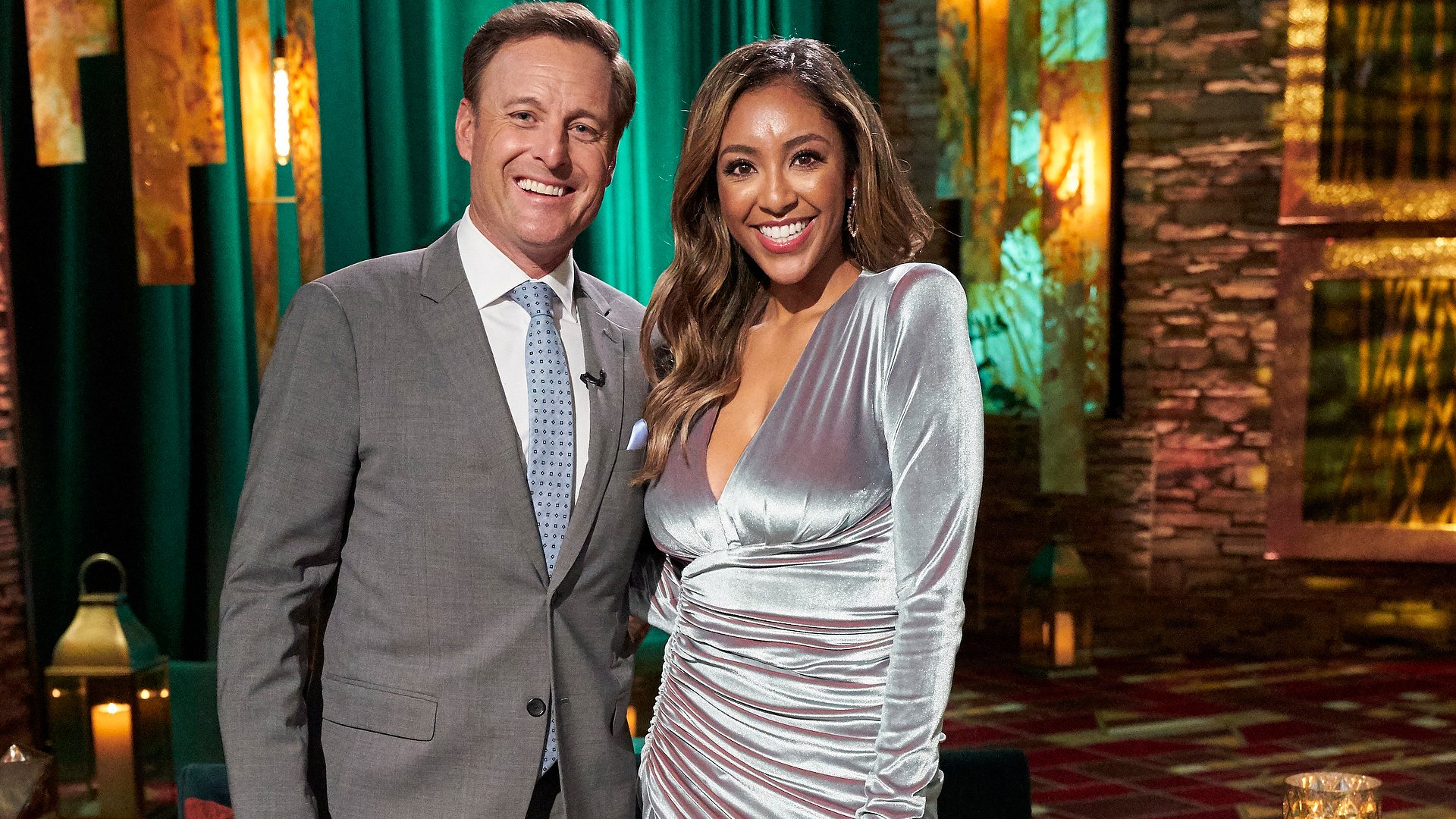 RELATED: 'The Bachelor': Will Serena Pitt Return for 'The Bachelorette' or 'Bachelor in Paradise'?
After The Bachelor franchise officially announced Adams and Bristowe as the new hosts for The Bachelorette Season 17, the two reality stars shared the news on their Instagram feeds. On March 12, Bristowe posted a video of herself dancing with Adams.
"Let's go girls…[email protected]," Bristowe captioned the Instagram video.
Meanwhile, Adams shared a fun photo with her followers.
"Trading in the crown and dress, but don't stress…. so excited to spend another season with you all," Adams captioned the pic on Instagram. "See you on your television screen this summer! And you thought you could get rid of me."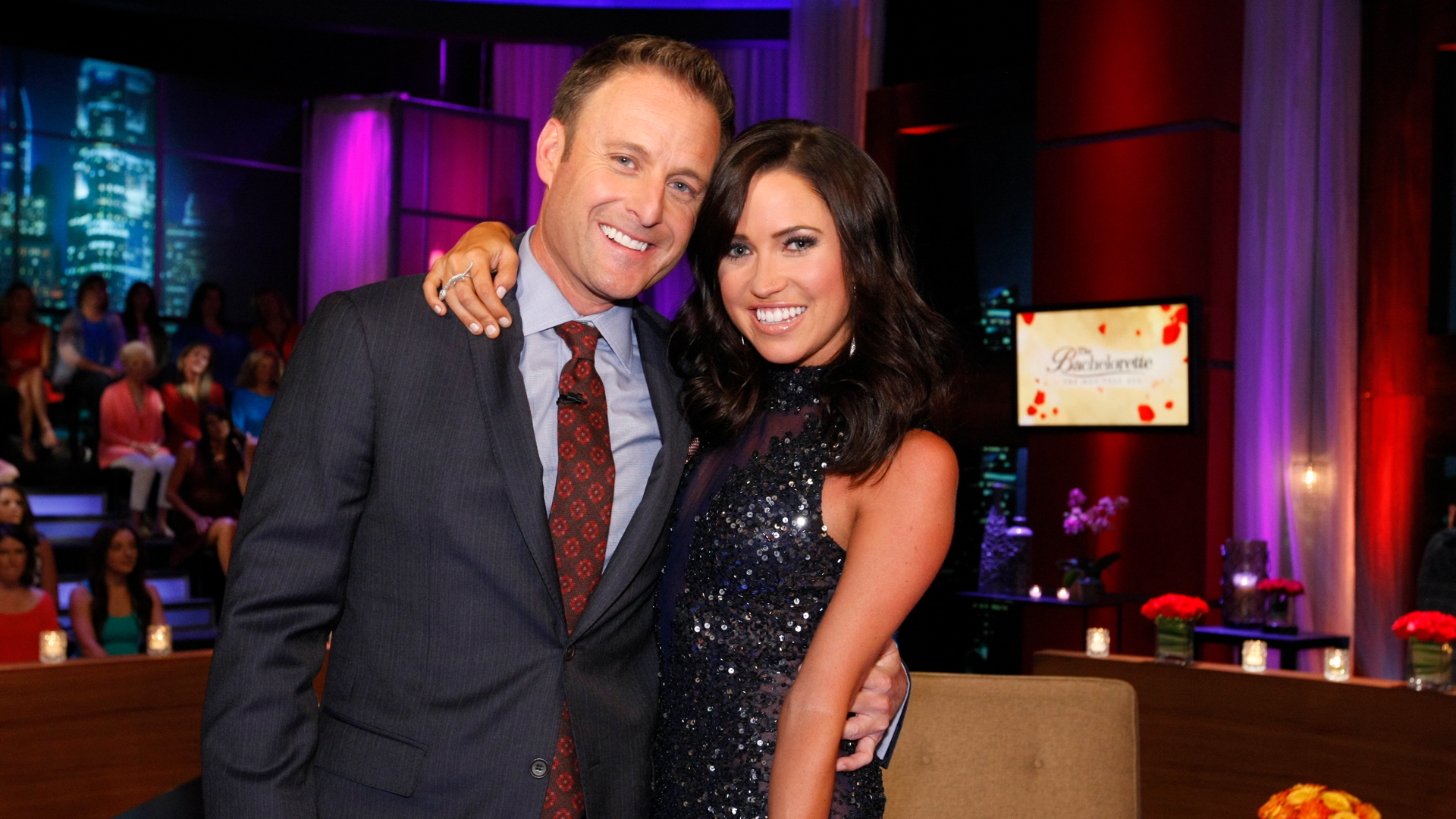 Adams also commented on her new Bachelorette role on her Instagram Stories.
"What a wild announcement to be made in the last 24 hours," Adams said. "I feel so honored to be given the opportunity. But I'm just so happy, and I'm so happy that you guys are happy. I've been getting so many phenomenal messages and words of encouragement. It meant so much."
She continued, "I talked to Chris the other day and he was so kind and congratulated me for being part of the next season. It meant the absolute world. So with that being said, y'all let's freaking go. The Bachelorette Season 17 — your girl's here, baby!"
[Spoiler alert: Potential spoilers about the next two Bachelorette leads in 2021.]
The next 'Bachelorette' 2021 leads, according to Reality Steve's current spoilers
RELATED: 'The Bachelor': Katie Thurston Shuts Down Those 'Bachelorette' Rumors
While ABC already announced The Bachelorette Season 17 hosts, many viewers are itching to find out who the next lead will be. But if you don't want to wait any longer, Bachelor Nation franchise blogger Reality Steve already shared spoilers about the new season.
According to Reality Steve, Katie Thurston will be named the next bachelorette during Matt James' "After the Final Rose" special on March 15. Then the blogger claimed that Michelle Young will also get her own season of The Bachelorette. Michelle's season will allegedly be filmed later this summer. Meanwhile, Katie's season is expected to start production shortly after The Bachelor finale.
"Katie will get her own full season of the Bachelorette that begins taping at the Hyatt Regency Tamaya in New Mexico in a few weeks," Reality Steve wrote on March 10. "Bachelor in Paradise will film per usual in June at a location that hasn't been announced yet and will begin airing after Katie's season is done airing, per usual. Michelle's Bachelorette season will film sometime after BIP films (most likely all of July) and air later on in the fall."
The Bachelor Season 25 finale and "After the Final Rose" special airs Monday, March 15.