'The Bachelorette': Tayshia Adams Says Katie Thurston's Ending Has 'Never Happened Before'
What host Tayshia Adams says about Katie Thurston's ending in 'The Bachelorette' Season 17. Plus, what the new lead said about her next move on the ABC reality series.
Every week, we get closer to The Bachelorette Season 17 finale, and many fans are starting to wonder how Katie Thurston's journey will end. Multiple late-game previews suggest more than one heartwrenching breakup is on the horizon. But will Katie get her happily ever after? Recently, co-host Tayshia Adams opened up about Katie's Bachelorette ending — here's what's coming next.
Tayshia Adams on Katie Thurston's 'Bachelorette' journey so far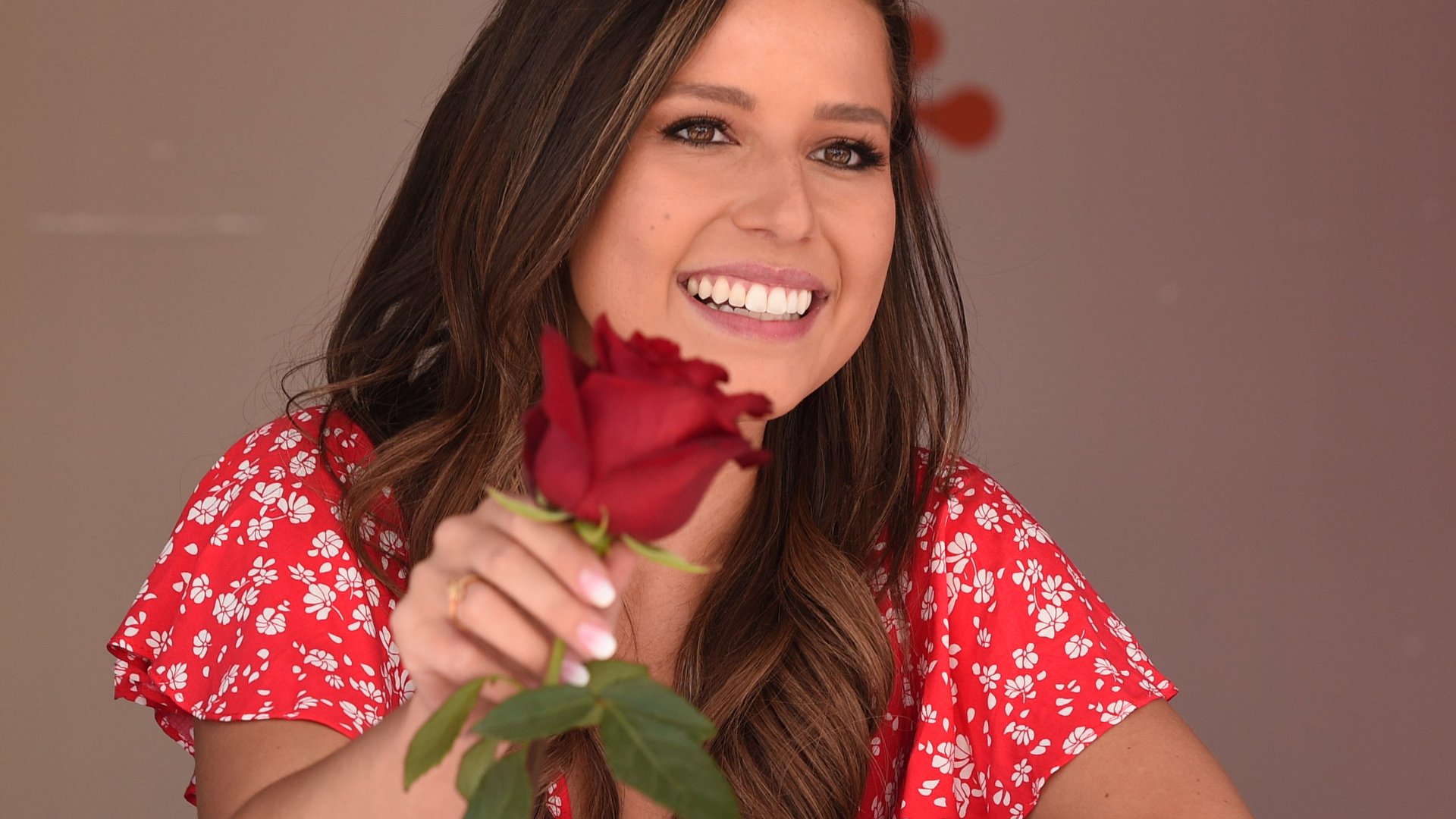 Katie's journey in The Bachelorette Season 17 has been filled with dramatic moments. The new lead sniffed out a few villains and sent contestants home who weren't there for the right reasons. Katie also managed to form connections with a few frontrunners. Then she trusted her gut and brought Blake Moynes, who was on Tayshia and Clare Crawley's season, into the house.
Meanwhile, Tayshia shared her thoughts on the first half of Katie's Bachelorette season when speaking on Good Morning America. The co-host said:
She's done a really good job navigating the drama and weeding out some of the guys that are just not there for the right reasons. But she's in for quite a loop. … I think she is definitely hitting things head-on, and she doesn't like to leave things out in the open. She wanted to get answers, and she's been doing a really good job. 
Tayshia also noted Katie has the strongest connections with Greg Grippo and Michael Allio. She also teased that Blake and Katie have "some chemistry." So Bachelor Nation fans might want to start paying attention to the new couple.
"It's gonna get good," Tayshia said.
Tayshia Adams teases Katie Thurston's ending in 'The Bachelorette' 2021
Whatever happens in the next few weeks of The Bachelorette Season 17, it looks like Katie's finale is going to get pretty wild. In the July 6 episode of Bachelor Happy Hour, Wells Adams asked Tayshia to tease how the season ends. Then Tayshia shared what's next. And apparently, Katie's ending on The Bachelorette is unlike anything fans have seen before.
"With this season, there are things that happen. It just changes in a blink of an eye," Tayshia said. "I'm just like, 'What just happened?' People say it's the most dramatic season of whatever. This season, I truly feel like y'all don't even know what's about to happen."
She added, "It is crazy. It's never happened before."
What Katie Thurston says about the end of 'The Bachelorette' Season 17
Now, Tayshia's comments may not come as a surprise to some Bachelorette fans. Ahead of the season premiere on June 7, Katie teased her journey and how it will end. 
"I keep calling it a wild ride," Katie told Glamour of her experience. "You think you know what you're getting into, and you think you know the format of falling in love, and you don't. Life happens the way it's supposed to, love happens the way it's supposed to, and that was my biggest lesson through it all."
Then Katie hinted that her Bachelorette ending is "unexpected."
"I will say the journey ended in the most unexpected way," Katie said. "I think this is a first, definitely, in various ways."
At this point, it feels like The Bachelor franchise has already delivered every possible storyline. So we're excited to watch how Katie's Bachelorette finale ends. Stay tuned.
The Bachelorette Season 17 airs Monday nights on ABC.