'The Bachelorette': Who Did Tayshia Adams Pick as Her Winner? Reality Steve's Finale Spoilers Are Dramatic
Spoilers about who Tayshia Adams picked as her winner on 'The Bachelorette' Season 16 in 2020, according to Reality Steve.
[Spoiler alert: The Bachelorette 2020.] The Bachelorette Season 16 will provide fans with a much-needed distraction on Thursday, Nov. 5. For months, ABC reality series has leaned into the buzz surrounding Clare Crawley and Tayshia Adams. Now, it seems the upcoming episode will finally address whether Adams is the new lead. But if the rumors are true, who did Adams pick on The Bachelorette? Recently, Bachelor Nation blogger Reality Steve updated fans on the final rose winner.
Tayshia Adams is reportedly the new bachelorette for 2020
In August 2020, multiple publications reported Adams as the new bachelorette after replacing Crawley. According to the reports, Crawley fell for one of her suitors early on. Life & Style claimed the contestant was Dale Moss and the two are now engaged. But regardless, production had to bring in Adams as the next lead. 
"Tayshia was game and ready to go," a source told People at the time. 
Meanwhile, Us Weekly revealed cast members who never met Crawley were asked to come on The Bachelorette Season 16. 
"Last weekend, producers reached out to backup Bachelorette contestants who had been vetted for Clare's season but were ultimately not cast to film at La Quinta [Resort & Club]," a source told the publication. "When producers reached back out, out of the blue, it was very apparent that something had happened with production."
[Spoiler alert: Tayshia Adams' final pick on The Bachelorette Season 16.]
Reality Steve says Tayshia Adams picks Zac Clark on 'The Bachelorette'
Even if The Bachelorette producers brought in a few new contestants for Adams' journey, spoiler king Reality Steve revealed the former phlebotomist's top four are likely men from Crawley's season. In a blog post published in September 2020, the blogger shared he was "almost positive" Ben Smith, Zac Clark, Ivan Hall, and Brendan Morais made it through to Adams' final four. 
Then on Nov. 4, Reality Steve updated Bachelor Nation viewers. According to the spoiler guru, Brendan will choose to leave, and he won't get a hometown date. That said, the timing of the elimination is uncertain. But even so, Ben and Zac C. are allegedly Adams' final two. Reality Steve also shared Adams gives her final rose to Zac C.
Are Tayshia Adams and Zac C. still together after 'The Bachelorette'?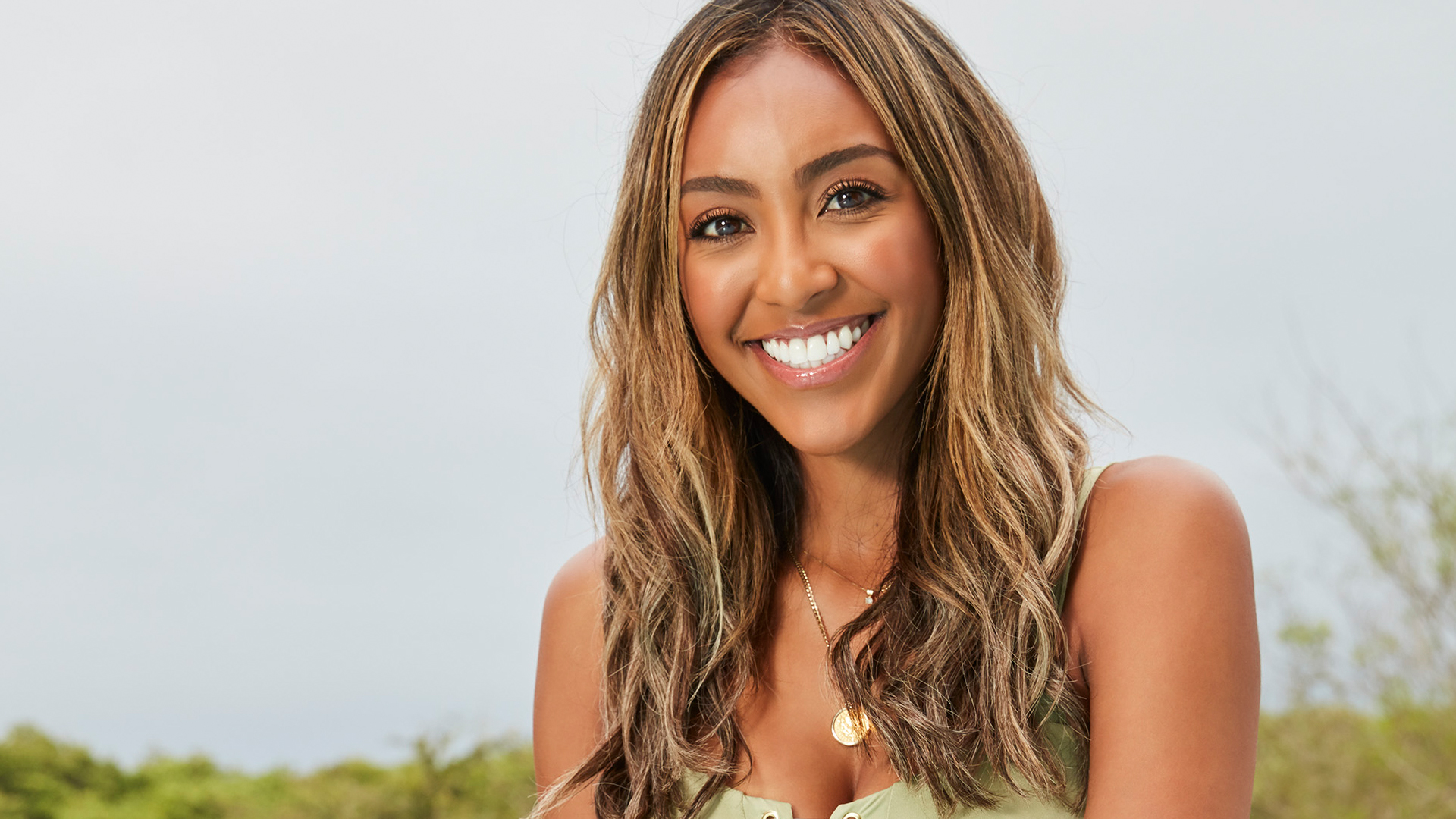 As Bachelor Nation knows all too well, the lead's final pick doesn't necessarily mean a happily ever after. Now, it's possible history may repeat itself. In October, Reality Steve told fans to "enjoy the Clare/Dale love story this season – because that's the only one you're getting." Then in the Nov. 4 post, he revealed Adams' Bachelorette ending might be a little dramatic. 
Reality Steve shared Adams actually wanted to pick Brendan before he left the show. But regardless, the lead still chose Zac C. in the end. Meanwhile, Adams and Zac C. didn't get engaged in the finale. The blogger is also uncertain whether the new bachelorette is still with her final pick.
"As for where they stand now, that's anybody's guess," Reality Steve wrote. "Some people have told me they aren't together, some have told me they still are but it's not that solid, and some have said it's never gonna last."
For now, The Bachelorette fans will just have to wait and see how the rest of the season unfolds. Of course, the franchise has yet to confirm what happens to Adams — and Crawley. But whatever comes next, let's hope everyone comes out the other end in one piece.
An update on Tayshia Adams' ending on 'The Bachelorette' Season 16
On Dec. 14, Reality Steve updated Bachelorette fans on Adams' final two. Apparently, Brendan made it through to the final two men with Zac C. and he did not self-eliminate from the season ahead of Hometowns. Meanwhile, Ben was sent home after his Hometown date.
The following day, Reality Steve revealed what he's been told about Adams' Bachelorette finale. But ultimately, the blogger shared he isn't sure how the season will end, including Adams' final pick. Then on Dec. 21, Reality Steve revealed Brendan self-eliminates during his Fantasy Suite date. Ben also returns. And while the blogger thinks it's likely Adams picks Zac C., anything can happen in the last episode. So get ready. This one's going to be interesting. The finale will air on Dec. 21 and Dec. 22 on ABC.
Check out Showbiz Cheat Sheet on Facebook!