'The Bachelorette': Tayshia Adams Says Zac Clark Has 'Depth'
There's no denying the chemistry between Tayshia Adams and Zac Clark (Zac C.) on The Bachelorette Season 16. The couple shared a few intimate moments on the ABC reality series. But how does Adams feel about the contestant now that filming has wrapped? As it turns out, the new bachelorette recently opened up about Zac C. So here's what she said and what to expect from the pair moving forward.
Tayshia Adams on Zac Clark from 'The Bachelorette' Season 16
When Adams replaced Clare Crawley as The Bachelorette lead, ABC dropped a new promo trailer to tease the rest of the season. The preview hinted at a few blossoming relationships. And at one point, Zac C. told Adams he was falling in love.
"Tayshia, I'm falling in love with you," Zac C. said, looking straight into the bachelorette's eyes.
In an interview with Entertainment Tonight from November 2020, Adams was asked about the moment with Zac C. Of course, the lead wasn't able to give away any details. But she shared her thoughts on the contestant.
"[Zac C.] is someone that has depth to him that was willing to go to those places," Adams said. "I'm telling you right now, these guys are vulnerable. They're open, they're honest, they're real."
Zac C. will 'show up' for Tayshia Adams in 'The Bachelorette' Season 16 Episode 8
Back in September 2020, host Chris Harrison revealed Zac C. would have a "heartfelt story" to tell on The Bachelorette Season 16. Now, it seems the ABC reality series is gearing up for the big moment. 
In the Nov. 24 episode of The Bachelorette, Zac C. started opening up to Adams. He admitted he was "nervous" around the lead. He also shared what he was looking for in a marriage partner.
"Life happens. It's how you work as a team to get through those things. It's not always going to be a hot tub under the stars," Zac C. told Adams. "But that's actually what I'm craving in a relationship — I need that rock."
Adams also revealed how she felt about her suitor after giving him the group date rose. "Zac and I have chemistry," she said. "That's intriguing to me because I want to get to know more about him. But it also feels very comfortable, like we've known each other for a while."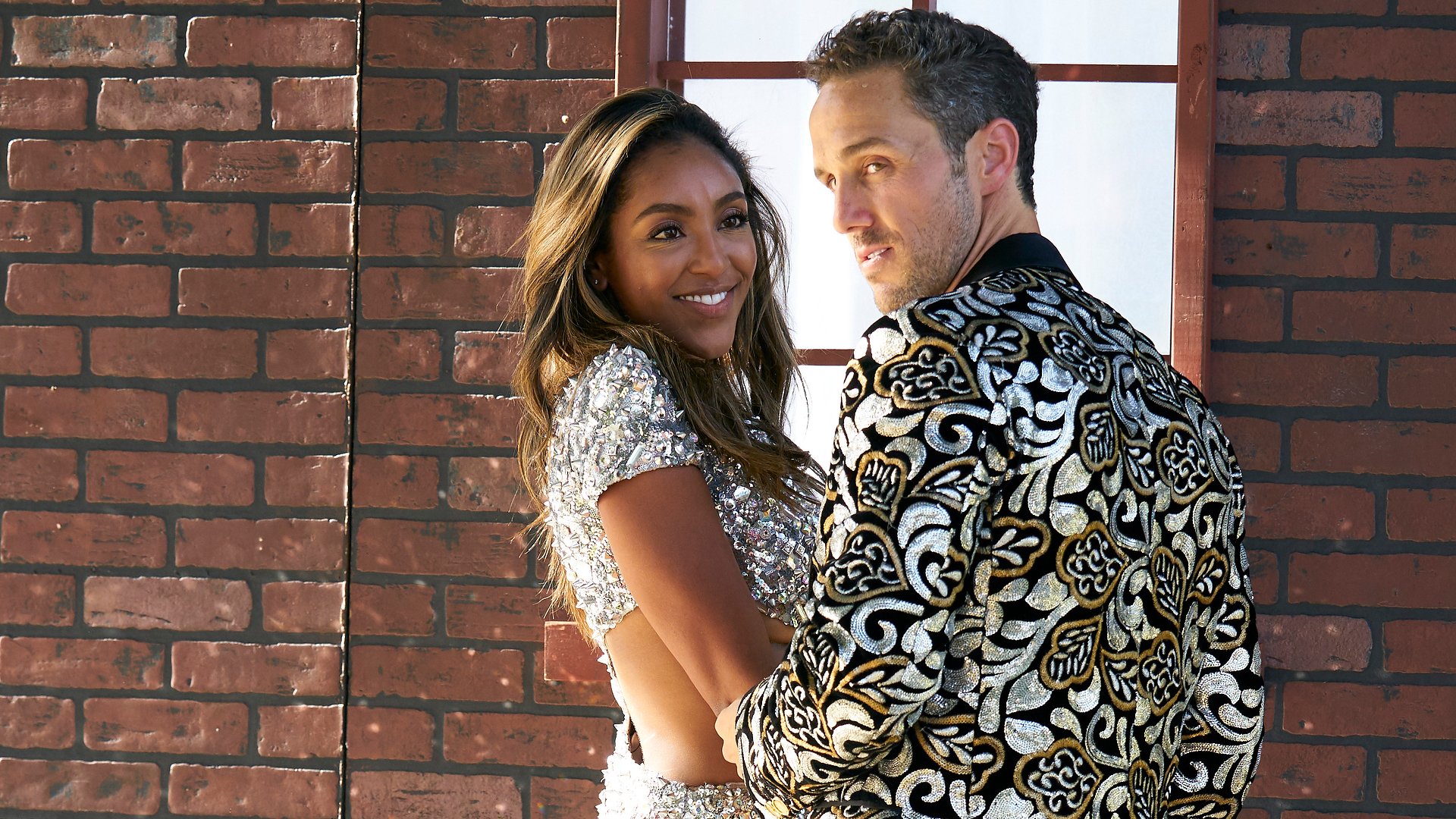 Meanwhile, Zac C. and Adams will continue to grow their relationship in The Bachelorette Season 16 Episode 8. According to ABC's synopsis, the couple will go on a one-on-one date and take wedding photos. The moment will make Adams remember her previous marriage and divorce. But luckily, Zac C. will be there to "show up" for Adams, evening opening up about "his own traumatic history and his incredible strength of character to forge ahead."
For now, Bachelor Nation fans will have to see what Zac C. says to Adams on The Bachelorette. But it's possible the cast member will share details about his previous marriage and history of substance abuse. 
In an interview with the Reading Eagle from 2014, Zac C. revealed he was addicted to alcohol and prescription drugs. Then after getting married in his 20s, he was arrested for crack possession and driving while intoxicated. But now, Zac C. is sober and dedicates his life to help other recovering addicts. In 2017, he co-founded Release Recovery, which provides transitional living for individuals after rehab. 
[Spoiler alert: Tayshia Adams and Zac Clark's journey on The Bachelorette Season 16.]
What will happen to Zac C. and Tayshia Adams on 'The Bachelorette' on 2020?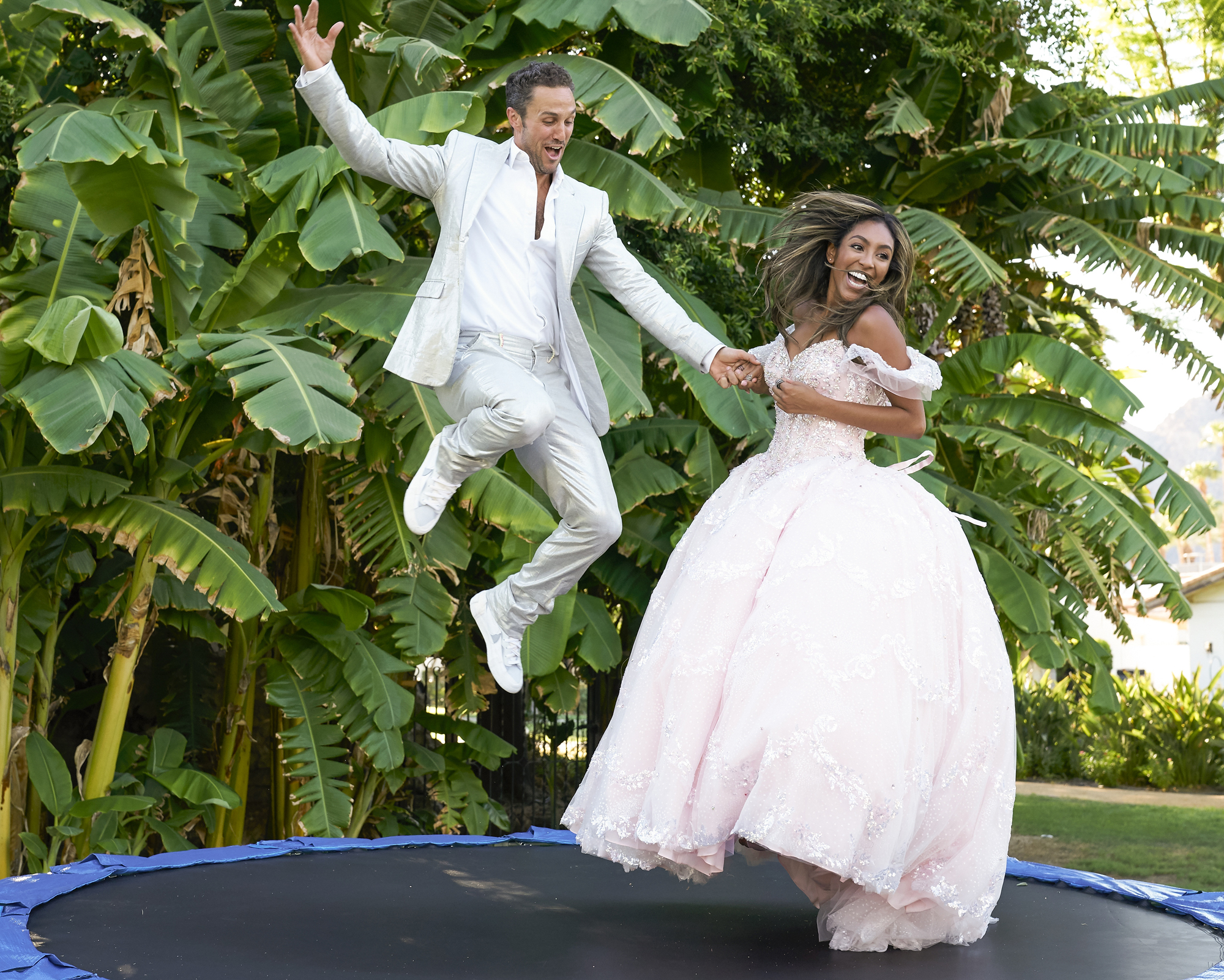 Wherever Zac C. and Adams' conversation takes them on The Bachelorette Season 16 Episode 8, it seems the one-on-one date will make the couple stronger. According to Bachelor Nation spoiler king, Reality Steve (Steve Carbone), Adams picks Zac C. over Ben Smith in The Bachelorette finale. 
That said, Reality Steve claimed Adams and Zac C. did not get engaged on the show. He also wasn't able to confirm whether the couple is still together. 
"As for where they stand now, that's anybody's guess," Reality Steve wrote in the Nov. 4 blog. "Some people have told me they aren't together, some have told me they still are but it's not that solid, and some have said it's never gonna last."
As always, Bachelor Nation fans will just have to wait and see what happens between Zac C. and Adams on The Bachelorette Season 16. So stay tuned. New episodes air Tuesdays on ABC.
Check out Showbiz Cheat Sheet on Facebook!