'The Bachelorette': Who Is Thomas Jacobs? Katie Thurston Questions Whether Her Contestant Is Here for the Right Reasons
Everything to know about Thomas Jacobs from 'The Bachelorette' Season 17, including the cast member's age, Instagram, and job in 2021. Plus, spoilers on when Katie Thurston's contestant leaves the show.
The Bachelorette Season 17 with Katie Thurston is finally here, and many fans are growing curious about contestant Thomas Jacobs. The cast member made an impression on the new lead in the premiere. But a few previews seemingly question his intentions. So who is Thomas from The Bachelorette? Here's everything we know so far, including the contestant's age, Instagram, and job.
Who is Thomas Jacobs from Katie Thurston's 'Bachelorette' cast?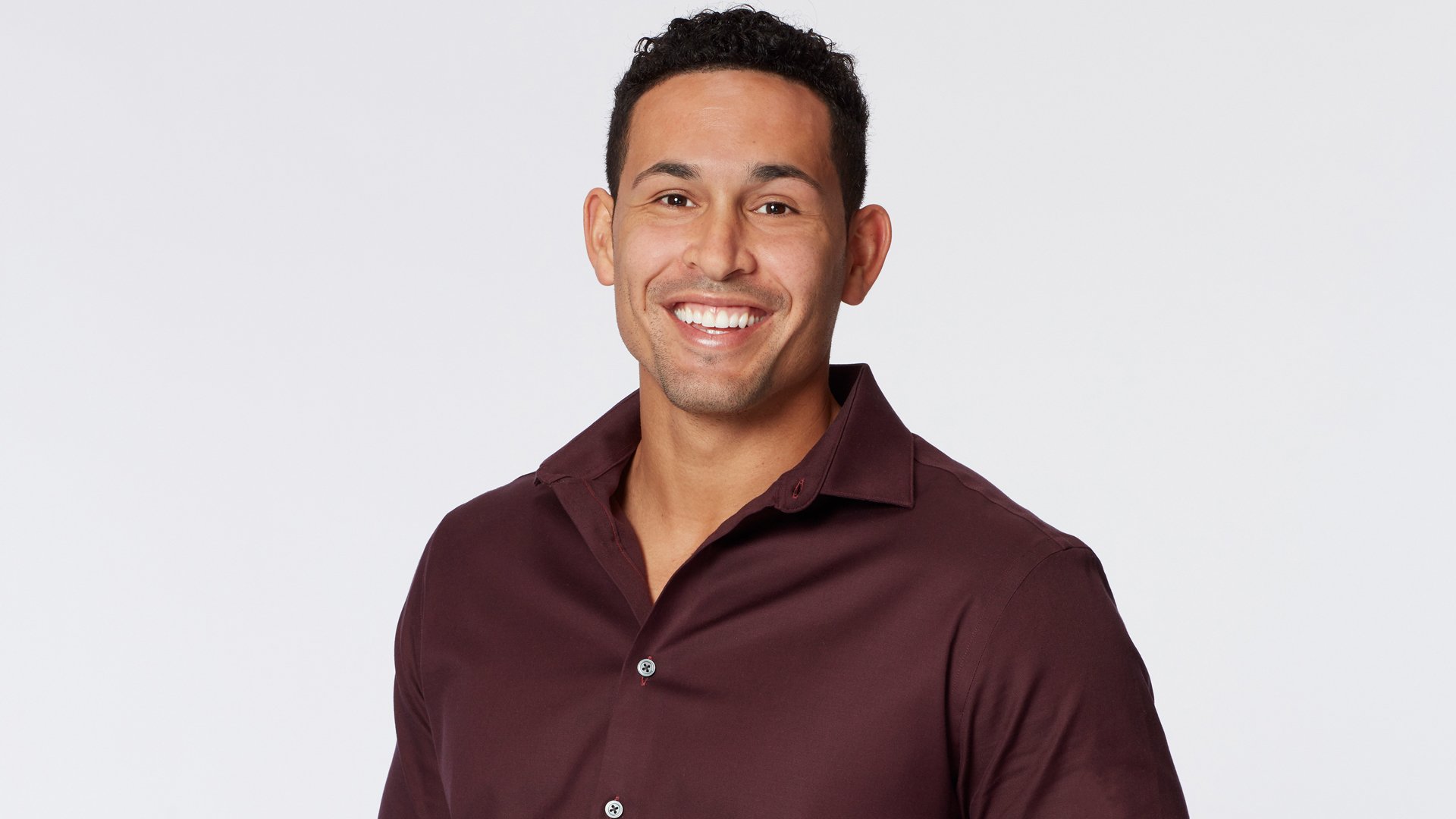 According to Thomas' Bachelorette profile, the 28-year-old is a real estate broker from Poway, CA, which is near San Diego. His bio focuses on his potential with Katie, suggesting the contestant could be her perfect match.
"Thomas knows exactly what he is looking for," the profile says. "For him, it's all about substance and true companionship. His dream woman is beautiful, athletic, mature and ready to be his partner in life. Ambition and thoughtfulness are two major turn-ons for Thomas, and he would love someone to stand by his side as he becomes more involved in his local community."
Meanwhile, viewers watched Thomas and Katie form a connection in The Bachelorette Season 17 premiere. The cast member was the first man out of the limo, and he set the bar.
"Above everything else, I just have a deep admiration for you stepping into this strength and having the hope to live in such a vulnerable way," Thomas told Katie as gentle music played in the background. "I can't wait to understand more of what makes you, you."
Then later, Bachelor Nation fans watched Thomas gush over Katie when speaking with producers and the rest of the cast. He was clearly smitten, and Katie seemed to feel the same way.
"Thomas, I'm blushing around him," Katie said. "I can tell he's a great guy, and I'm impressed."
What is 'The Bachelorette' star Thomas Jacobs' Instagram?
Now, The Bachelorette fans can find Thomas' Instagram profile under the handle @thomasajacobs. From the looks of his feed, the new reality star doesn't post often. But it certainly seems like Thomas loves his rescue dogs, Leo and Sofia. He's also shown support for the San Diego Humane Society.
Meanwhile, Thomas posted about his appearance on The Bachelorette Season 17 ahead of the premiere. The 28-year-old published a promo pic and quoted Jack Dawson (Leonardo DiCaprio) from Titanic.
"Winning that ticket, Rose, was the best thing that ever happened to me… it brought me to you," Thomas wrote on Instagram. 
[Spoiler alert: This article contains spoilers from Katie Thurston's season of The Bachelorette.]
What Reality Steve's spoilers say about Thomas Jacobs in 'The Bachelorette' Season 17
Bachelor Nation fans will have to watch Thomas and Katie's journey unfold in The Bachelorette Season 17. But it seems like there's drama ahead. In a new promo for episode 2, Katie appears to confront Thomas.
"He said that you're here for fame," Katie told her contestant.
The Bachelorette teaser also suggested Karl Smith will be the one to tell Katie about Thomas. 
"I get to raise my followers, I get to be looked at on national television," Karl told producers using finger quotes. 
Meanwhile, Bachelor Nation spoiler guru Reality Steve claimed Thomas will be depicted as an "early season villain" and he'll be sent home a few weeks in.
"Basically, he's the guy that ruffles some feathers early on with the other guys," Reality Steve wrote. "I believe he gets an early rose, thus making him look like an early favorite, that quickly wears out his welcome with some of the others and Thomas ends up getting eliminated in like episode 3 or 4."
Whatever happens between Katie and Thomas in the coming weeks, it seems the drama on The Bachelorette Season 17 is heating up. So get ready. 
ABC drops new episodes of The Bachelorette very Monday night.