'The Bachelorette': What's the Deal With Thomas Jacobs in Season 17?
The Bachelorette team really wants fans to think Thomas Jacobs isn't dating Katie Thurston for the right reasons. The contestant charmed the new lead in the first two episodes. But previews for week 3 suggest Thomas could become the next villain. So what happened to Thomas in The Bachelorette Season 17? Bachelor Nation alum Nick Viall, who is hosting the upcoming group date, recently teased what's going on with the contestant.
'The Bachelorette' Season 17 Episode 3 promo previews what's next for Thomas Jacobs
RELATED: 'The Bachelorette': When Does Blake Moynes Join the Cast? What to Know About Katie Thurston's Unexpected Contestant
In a new preview for The Bachelorette Season 17 Episode 3, Nick hosts a group date for Kate. The former bachelor claims he's there to hold the cast "accountable." Then the promo suggests the conversation leads to drama with Thomas.
"A surprise from Nick creates a big Thom-mess," The Bachelorette preview says.
Meanwhile, Thomas says he came on the show to find a wife. But multiple contestants seemingly confront Thomas for wanting a "platform" and thinking about potentially becoming the next bachelor. Thomas also says he's willing to do "anything it takes, including throwing out the love word." Then The Bachelorette teaser ends with a chat between Katie and Thomas.
"I'm just happy you're here," Katie says.
Nick Viall on Thomas Jacobs in 'The Bachelorette' 2021
RELATED: 'The Bachelorette': Who Did Katie Thurston Pick as Her Winner? Reality Steve's 2021 Spoilers Reveal How the Journey Ends
When speaking with Entertainment Tonight, Nick teased what happens to Thomas in The Bachelorette Season 17 Episode 3. The former bachelor noted the contestant was "very charming." However, Nick questioned what Thomas was really thinking during the group date.
"For me, just listening to Thomas, he just kind of sounded like a guy who was very 'on,'" Nick said. "The things that came out of his mouth sounded more like platitudes, rather than things that he was really thinking and feeling."
He added, "It was pretty clear that Thomas hadn't had a lot of individual one-on-one time with Katie, so it's kind of like, where is this coming from? I had my eye on him, in terms of a guy who might just be saying things rather than saying what he means."
That said, Nick admitted he doesn't know whether Thomas joined The Bachelorette for the right reasons.
"I don't know if Thomas is a bad guy or not," Nick said. "He wouldn't be the first person in that world to say the thing that he thinks he's supposed to say. I've just been kind of good at picking that up. We'll see what the rest of Bachelor Nation thinks."
[Spoiler alert: This article contains potential spoilers about Thomas Jacobs in The Bachelorette 2021.]
Will Thomas Jacobs be sent home or will he end up with Katie Thurston?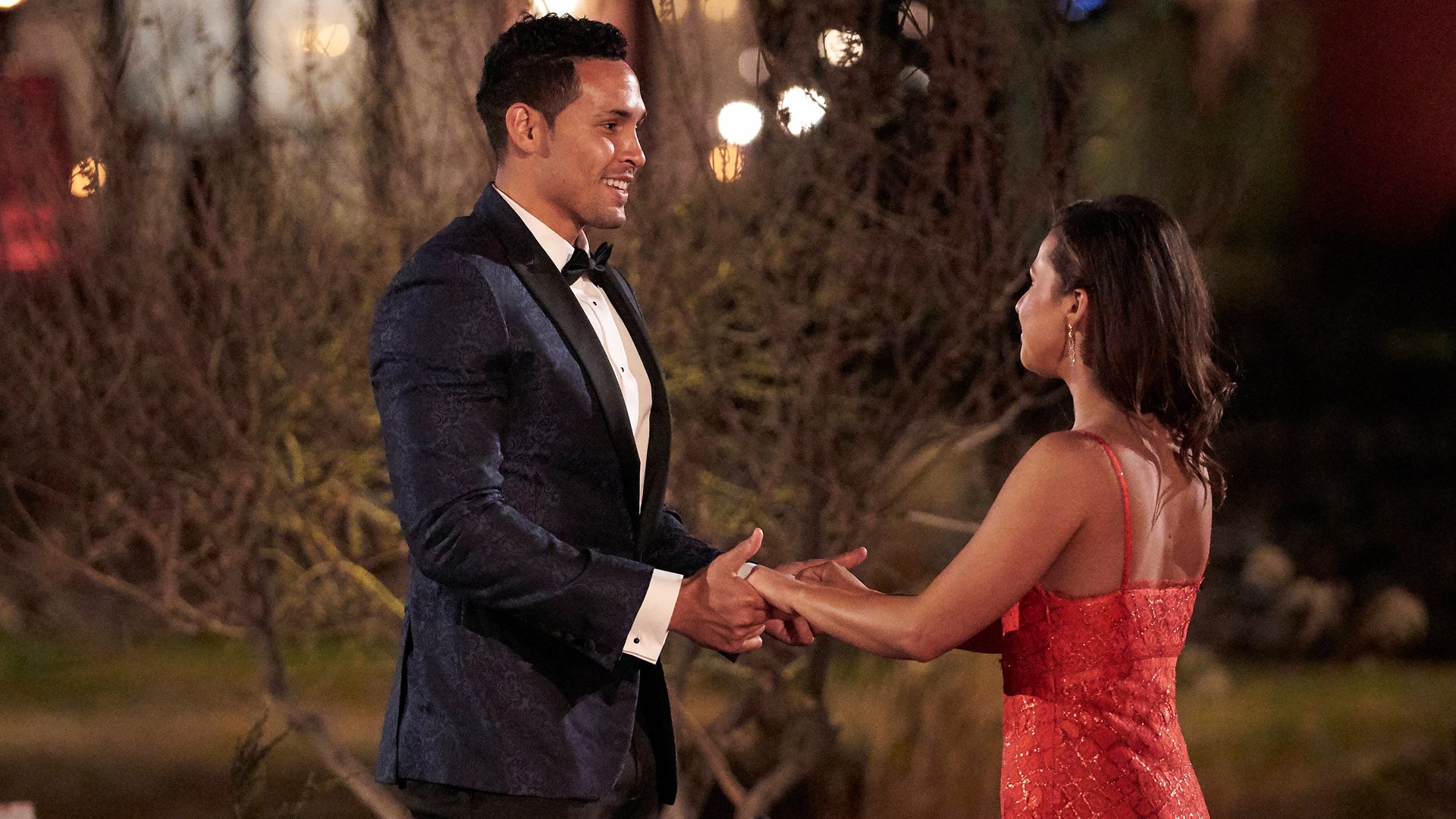 RELATED: The Bachelorette Katie Thurston Says Her Cast Is 'Fair Game' on 'Bachelor in Paradise' Season 7
For now, fans will have to watch Thomas and Katie's journey unfold in The Bachelorette Season 17. However, it doesn't look like the couple ends up together. According to Bachelor Nation spoiler guru Reality Steve, Katie will eventually send Thomas home. On May 13, the blogger wrote:
Hearing that Thomas Jacobs is an early season "villain." I put that in parentheses because that term is 1) shorter to use and 2) has taken on many variations throughout the years. Basically, he's the guy that ruffles some feathers early on with the other guys. I believe he gets an early rose, thus making him look like an early favorite, that quickly wears out his welcome with some of the others and Thomas ends up getting eliminated in like episode 3 or 4.
Whatever happens, it certainly seems like there's plenty of drama as The Bachelorette Season 17 continues. Get ready.
ABC drops new episodes of The Bachelorette every Monday night.