'The Bachelorette' Trailer Teases Bennett Jordan's Fate and Potentially Spoils Who Tayshia Adams Sends Home Next
Everyone knows they can't trust The Bachelor franchise promos. But, The Bachelorette Season 16 Episode 10 trailer did a lot more than tease Bennett Jordan's return on Tayshia Adams' season. The latest teaser highlighted what's coming up in the "Men Tell All" special. But by revealing who shows up, The Bachelorette team seemingly spoiled who goes home next.
Bennett Jordan returns in 'The Bachelorette' Season 16 Episode 10 promo trailer
In The Bachelorette Week 9, Adams concluded her two-on-one date with Bennett and Noah Erb. The lead revealed Bennett's behavior was worrying, as he spoke down to Noah. She also pointed out that Bennett questioned her intentions. So she sent him home. That said, Adams wondered whether she made the right decision.
At the end of The Bachelorette episode, Adams was shocked by Bennett's return. The Harvard graduate popped up after a group date and asked to talk. He apologized for the way things ended and admitted he was in love with Adams.
"Our goodbye was so bizarre, so surreal," Bennett said. "I just couldn't even fathom what just happened. I was thinking of all these things I wasn't able to share with you. Sometimes, you don't realize things until they're gone. And I realized in that moment that I love you."
As expected, Adams was floored. So she postponed any major decision until the next episode. "I, personally, have so much going on in my head," Adams said. "I don't really know how to process this right here and now. But I feel like I need a night. Tomorrow, I'll let you know."
Then in The Bachelorette Season 16 Episode 10 promo trailer, Bennett waltzed right back into Adams' journey. He approached a group of the other remaining men. And as Bennett put it, everyone looked like they just saw a ghost. "I felt like there was a lot of unfinished business. So I'm back," Bennett said in a confessional. 
Tayshia Adams opens up about Bennett Jordan from 'The Bachelorette'
In all honesty, the promo doesn't exactly reveal much. As mentioned, Adams said she needed some time in the previous episode. So it's likely the bachelorette hasn't made her decision when Bennett joins the cast in the preview. But as always, Bachelor Nation will just have to wait and see what happens. 
Meanwhile, Adams recently hinted why she originally sent Bennett home on The Bachelorette. And it seems the lead is sticking with her gut.
"He showed some colors that I am not really a fan of," Adams said on the Higher Learning podcast on Dec. 8. "I have a problem with the way people talk to other people at times. If you're going to be condescending to people just people you might have a higher education, that doesn't mean that someone should be talked down upon."
She continued, "You might think that you're better suited for someone. That doesn't mean that somebody else doesn't have a chance. Who are you to tell somebody that you're not good enough? If you're willing to do that blatantly in front of other people, how do you talk to people when it's just you?"
[Spoiler alert: The Bachelorette Season 16 "Men Tell All" special.]
'The Bachelorette' Week 10 trailer seemingly spoils who goes home next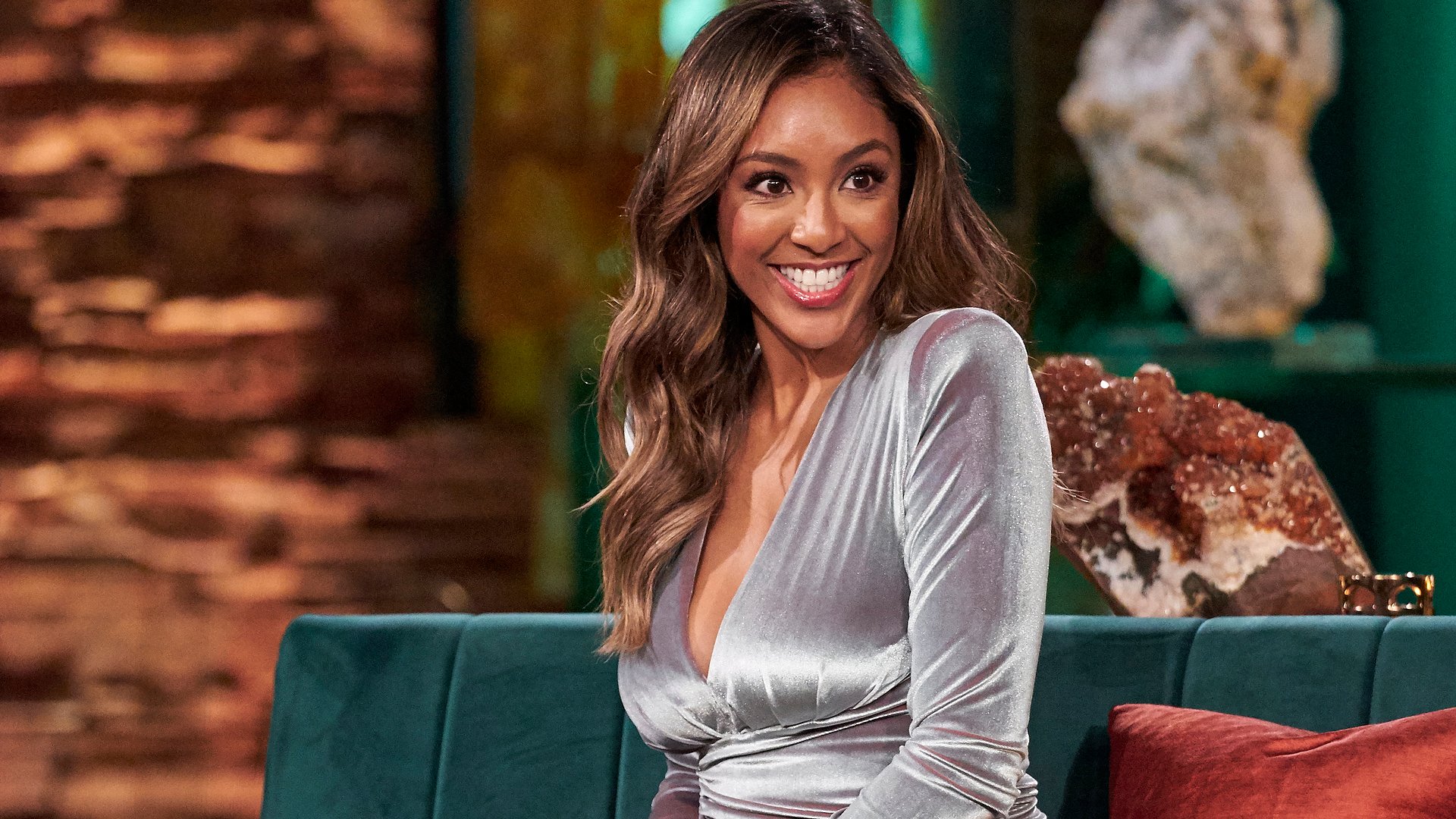 Aside from all the Bennett drama, The Bachelorette trailer also delved into what happens in the "Men Tell All" episode on Tuesday, Dec. 15. The special featured a bunch of drama from eliminated contestants, including villains like Yosef Aborady. But the trailer also blatantly highlighted two cast members who are still competing for Adams' heart.
According to The Bachelorette Season 16 promo, Noah and Blake Moynes appear on the "Men Tell All" special. As the tell-all typically features men who are already eliminated, it's likely both men could be sent home in the next episode. Meanwhile, it seems Noah's appearance on the "Men Tell All" special is no secret. On the Bachelor Happy Hour podcast published on Dec. 9, the cast member teased what happens.
"It gets juicy on so many levels," Noah said. "It gets intense, it gets emotional, it gets angry, a lot of yelling. There are so many different emotions going on. It's just a glass box of emotions, really. The whole thing."
The cast member also revealed Kenny Braasch is the drama-starter who fights for his spot on Bachelor in Paradise. "Kenny's very outspoken," Noah said. "He was out to play."
Clearly, there's plenty of drama when The Bachelorette Season 16 continues. So get ready. New episodes air Mondays and Tuesdays on ABC.
Check out Showbiz Cheat Sheet on Facebook!