How 'The Bachelorette' Prepared Tre Cooper for 'Bachelor in Paradise' in 2021
Many Bachelorette fans were excited when ABC confirmed Tre Cooper for the Bachelor in Paradise Season 7 cast. Now, both shows have wrapped filming, and the reality star is opening up about his experience. Following the "Men Tell All" special, Tre shared how he felt going from The Bachelorette to BIP — here's what he said.
Who is Tre Cooper from 'Bachelor in Paradise' and 'The Bachelorette'?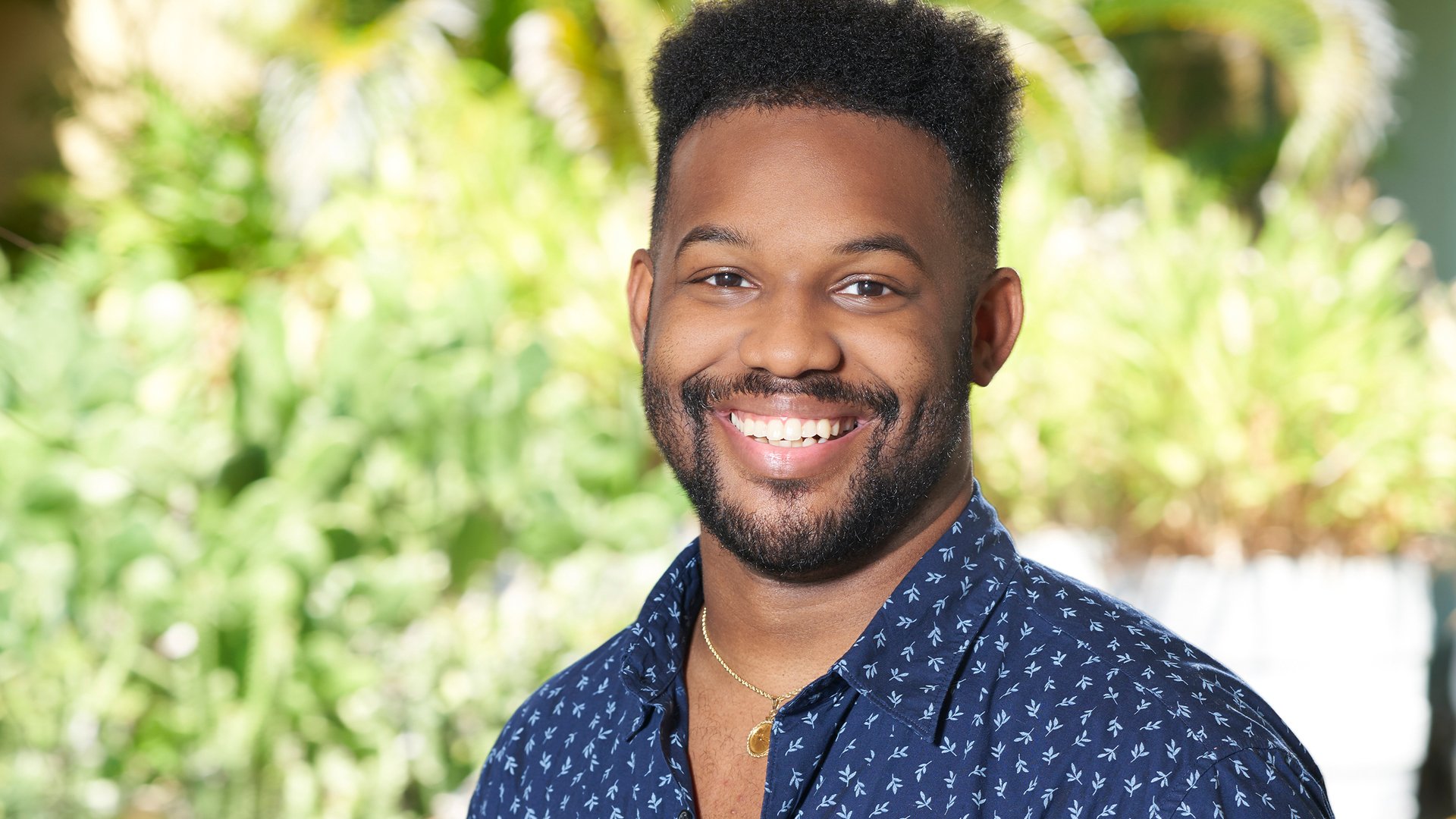 Tre first appeared on The Bachelorette Season 17 with Katie Thurston. The cast member instantly connected with viewers with his fun personality and commentary. Remember, Tre is the one who showed up on a night one with a ball pit in the back of a pickup truck. 
Nevertheless, things didn't work out between Katie and Tre. The Bachelorette contestant was sent home in week 5. That said, Tre was invited to join the Bachelor in Paradise cast. He will appear on the summer spinoff alongside Connor Brennan, Karl Smith, Aaron Clancy, and James Bonsall.
Tre Cooper opens up about his experience on 'The Bachelorette' and 'Bachelor in Paradise' in 2021
Following The Bachelorette Season 17 "Men Tell All," Tre spoke with Extra and opened up about seeing Katie again after his elimination. The contestant admitted that it was initially "heartbreaking" because old feelings started coming up. But in the end, Tre was happy for his ex's happiness.
Meanwhile, Tre teased what to expect from his appearance on Bachelor in Paradise Season 7, and it seems like the contestant came out of The Bachelorette with more than just heartbreak. The BIP star noted that his experience on Katie's season gave him a little more confidence to find love in Mexico. Tre said:
"You see me come out of my shell a little bit. You're going to see me a little more out there. I put myself out there. I'm a little bit less afraid of rejection. Coming off of Katie's season, I'm a little more confident in myself. So I go out to Paradise easygoing and ready to find some love. I'm excited for you guys to see what happens."
Tre Cooper teases 'BIP' Season 7 and life beyond the summer spinoff
While it seems Tre was able to grow from his Bachelorette experience, we're interested in what happens when he joins the Bachelor in Paradise cast. When speaking with E! News, the contestant teased what to expect when season 7 drops on ABC. Tre said:
"Paradise was a whirlwind. It was a nonstop whirlwind. It's messy, it's funny, it's sad at moments, it's exciting. There's love that's happening that's undeniable. There's friendships that are forming. There might be some redemption stories. It's a little bit of everything, and I think that's what is unique about our season of Paradise."
The BIP star also answered whether he would consider taking The Bachelor role one day. 
"I've never thought about that. So I'd have to think long and hard about it," Tre said. "But at the end of the day, I want to find love. I want a wife. I want a family."
He continued, "I don't really have an answer right now of what I would do. But I would hope that I would give it a shot. I would hope that I would say yes."
Bachelor in Paradise Season 7 airs Monday, Aug. 16 on ABC.