'The Bachelorette': Tyler Cameron's Remarks About Hannah Brown's Friendship Are Exactly What You Need to Hear Right Now
Bachelor Nation fans have wanted Tyler Cameron and Hannah Brown together since they hit it off on The Bachelorette Season 15. At the end of her run, Brown got engaged to Jed Wyatt. Nevertheless, after breaking up with her financé, Brown asked Cameron out on a date during After the Finale Rose. At the time, a new relationship did not transpire. Then recently, Brown and Cameron reconnected, giving some Bachelor Nation fans some hope. Both parties have denied the dating rumors. But now, Cameron has a few words to say about his friendship with Brown.
'The Bachelorette's Hannah Brown and Tyler Cameron deny dating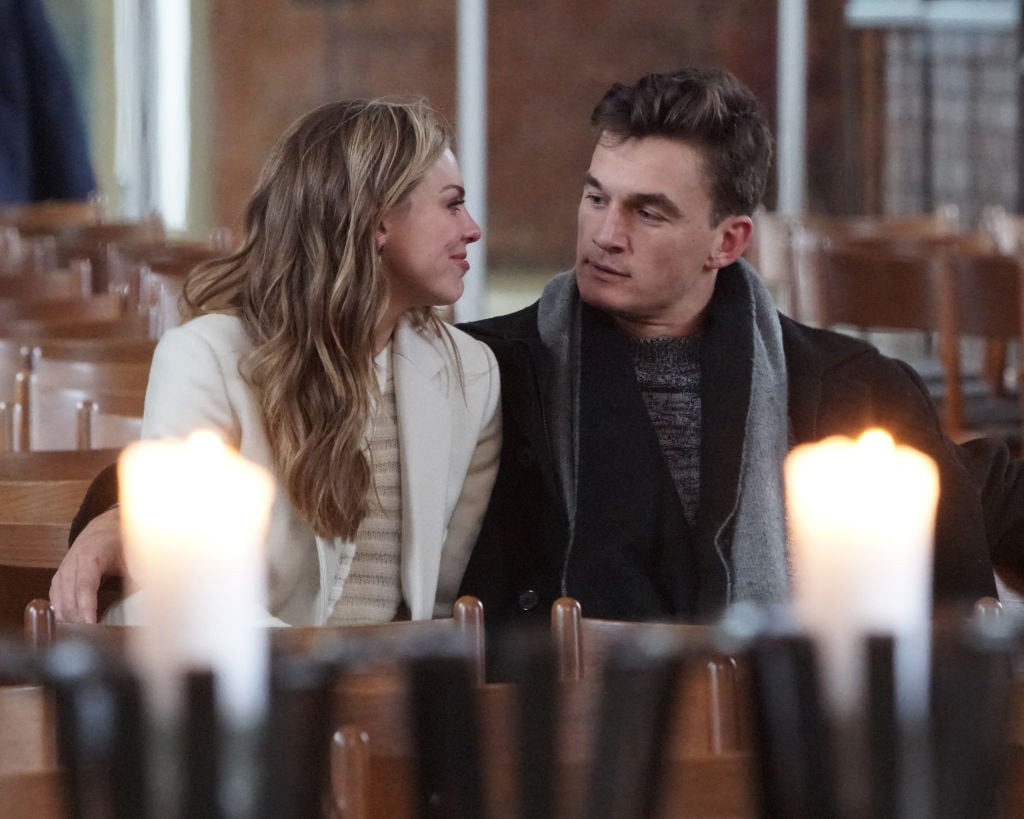 In March, Brown was spotted in Jupiter, Florida, alongside Cameron. The former bachelorette went down to support Cameron after his mother, Andrea, unexpectedly passed away from a brain aneurysm. Then Brown extended her stay because of the coronavirus (COVID-19) pandemic. She also became part of the "Quarantine Crew" with Cameron and a few pals.
Now, Brown is back in Alabama with her family. And recently, the 25-year-old has answered questions in regards to her relationship status. During an Instagram Live on May 5, Brown confirmed she is currently single and she's open to dating again.
"I am single," she said. "I feel like right now in quarantine's not the best time to try to date, but I feel like I am in a place where I'm ready to do that— to test the waters a little bit."
Cameron also revealed he is single during an interview with Entertainment Tonight released on May 11. "I think when it comes time for a relationship, it'll come. It'll hit me in the face," Cameron said. "But right now, there's just too much going on in my world to really give someone all of me, and that's what's important in a relationship."
Tyler Cameron opens up about his friendship with Hannah Brown
Brown and Cameron may not be in a romantic relationship, but it seems they have formed a solid bond after their breakup on The Bachelorette. Still speaking with Entertainment Tonight, Cameron opened up about rebuilding his friendship with Brown, hinting their time together this year gave them the opportunity to move forward.
"We just reconnected over some things that we were both going through and we were there for each other," Cameron said. "We got to kind of air a lot of things out and become friends again and put a lot of stuff in our past."
Meanwhile, in an interview with Us Weekly, Cameron echoed his previous statement. He also expressed happiness over their rekindled friendship.
"We have a great friendship. We both care about each other a lot and want each other to be happy," Cameron said. "It was nice to kind of put our past behind us and be able to have that friendship again. So it's a very, very nice thing to have."
It's been about a year since Brown's season of The Bachelorette finished filming its finale and the reality star chose Wyatt over Cameron. Clearly, nothing turned out as planned. Nevertheless, both parties seem to be doing just fine now. And now, it's just nice to see Brown and Cameron's friendship blossom after all this time.
Read more: Hannah Brown and Tyler Cameron Shade Jed Wyatt While Watching 'The Bachelor: Listen to Your Heart'