'The Bachelorette' Week 6 Preview Drops Major Clues About Katie Thurston's Journey Beyond Next Week
A breakdown of the new 'Bachelorette' midseason preview for Katie Thurston's journey from week 6 until the finale, including theories about the next few eliminations.
We're about midway through The Bachelorette Season 17, and it looks like Katie Thurston's journey is about to dive headfirst into the drama next week with episode 6. The first half of the season questioned which contestants were there for the right reasons. But now, it looks like things are starting to get real. The Bachelorette Week 6 preview just dropped a few clues about what's coming next, including major exits and heartbreak for Katie.
[Spoiler alert: This article contains spoilers from The Bachelorette Season 17 Episode 5.]
Who went home in 'The Bachelorette' Season 17 Week 5?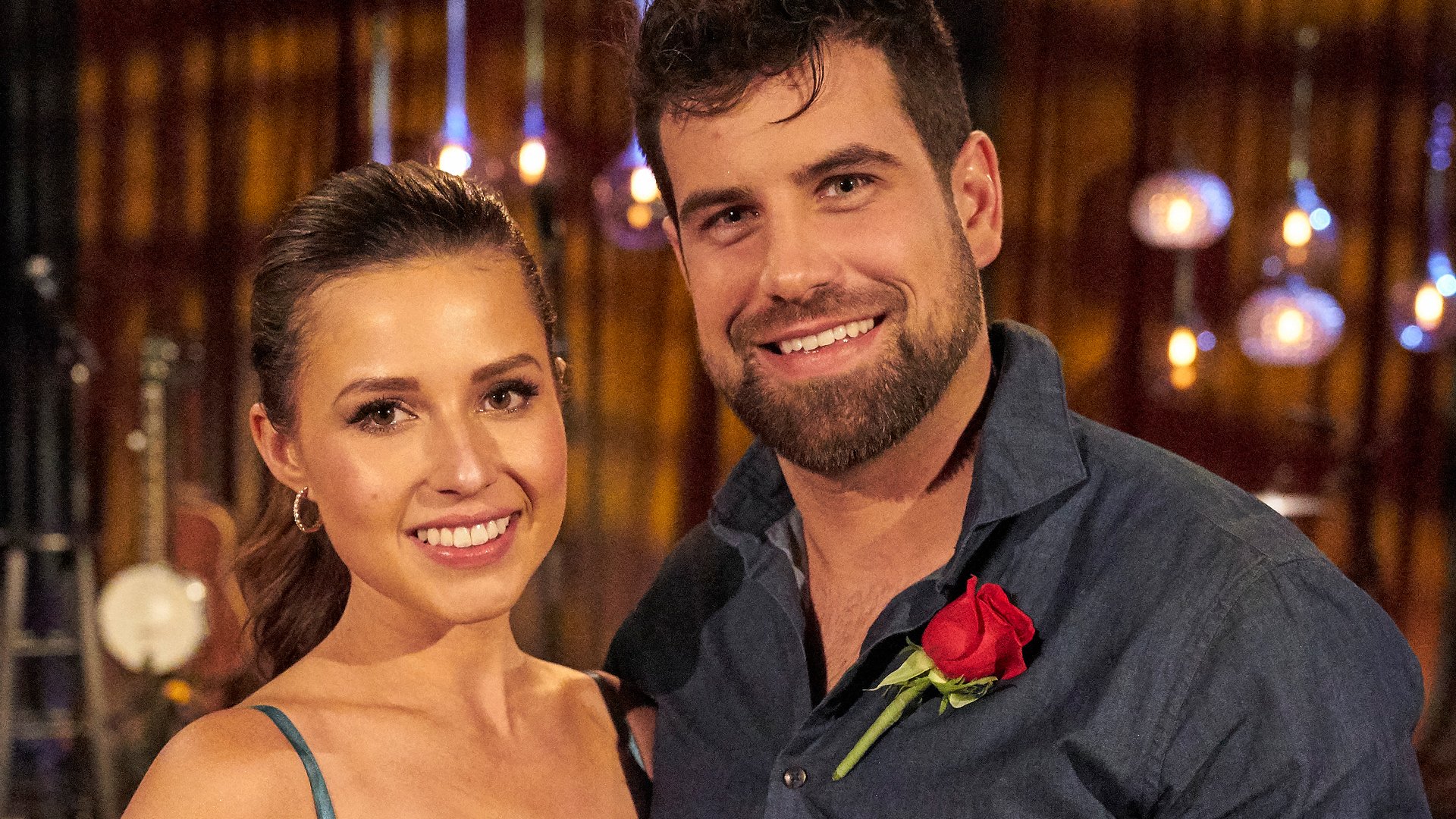 Before we dive into the new Bachelorette preview for week 6, let's break down which cast members are still on Katie's season. In episode 5 on July 5, Katie eliminated Quartney Mixon, Josh Tylerbest, and Andrew Milcovich.
Now, Katie has 12 men left as The Bachelorette Season 17 heads into week 6. So what's next for Blake Moynes, Hunter Montgomery, Andrew Spencer, Greg Grippo, Tre Cooper, Aaron Clancy, Michael Allio, Mike Planeta, Brendan Scanzano, Justin Glaze, and Connor Brennan? The new preview dropped plenty of hints.
'The Bachelorette' Week 6 preview teases frontrunners and a possible Hometown date
While there are still 12 contestants left on Katie's season of The Bachelorette, the midseason preview only highlighted a few cast members. So it's possible the men who get less footage are eliminated within the next couple of weeks.
The start of The Bachelorette Season 17 promo trailer features romantic scenes with Blake, Greg, Andrew S., Justin, Mike P., and Connor B. It's also possible one Hometown date has already been confirmed.
Midway through the teaser, Blake seemingly tells Katie he's "not in love right now." He's also spotted saying he's just "going through the motions." Then a person outside of Bachelor Nation gets serious with Blake. At this point, nothing is confirmed. But it seems like the individual could be the contestant's family member.
"What if somebody else has already said it and she's said it back? What are you waiting for?" the person says to Blake.
'The Bachelorette' 2021 midseason promo trailer hints at eliminations and contestants who might choose to leave
While it seems we're in for some love stories, The Bachelorette preview teases major heartbreak in week 6 and beyond. In the promo, the men hug Connor B., who is dressed in a suit, as if he were sent home or sending himself home. It also appears more than one self-elimination is on the table.
Throughout the new Bachelorette promo, multiple suitors seemingly question their future with Katie. Justin wonders whether he can "do this." Andrew S. also says he's "really nervous," and Katie runs after the contestant later in the preview. Then Katie is seen sobbing in a white hoodie as Mike P. walks away. 
"All I'm looking for is to find my person," Katie says in a voiceover. "And it's very possible that my person just left. I just don't know what to believe in anymore."
Nevertheless, The Bachelorette midseason trailer dropped more clues about Greg and Michael A. In the preview, Greg admits the process is "tearing" his heart apart because he knows he's not the only one in Katie's life. Then he seemingly breaks.
"Who cares about the rose or who's getting sent home this week? If it's not real, it's not real," Greg says.
Later, Greg storms off and tries to break away from the Bachelorette producers. 
Meanwhile, it seems Michael A. might leave for his kid. The contestant says the thing he loves the most is his son. Then over video chat, Michael A. tells his child how much he misses him. But his son replies, "Maybe Daddy don't want to see me." 
The comment seemingly messes with Michael A. "It just tore me apart," the contestant says to Katie. "I can't focus on anything else."
There's also a shot of Katie holding someone's hand, and it seems like it's Michael A. because of his bracelet. Meanwhile, Katie is wearing a baby blue shirt, which was seen in the first preview following the premiere. But it doesn't look like the conversation goes well, as Katie indicates a contestant self-eliminates.
"Our time together was cut too short," Katie says in the Bachelorette premiere preview. "All I want to do is just cry."
Katie Thurston breaks down in the new 'Bachelorette' Season 17 promo
Speaking of the first Bachelorette preview, the new midseason promo once again highlights the moment where Katie tries to quit her season.
"I am done, I am done, I am done," Katie tells producers. "Somebody book my flight home."
It also seems the scene was filmed in the same courtyard where Greg was running from producers. But whatever the case, the new Bachelorette trailer adds to the scene. Katie locks herself away and questions how she's supposed to move forward. Then when speaking with co-hosts Tayshia Adams and Kaitlyn Bristowe, Katie says she's at a "breaking point."
As The Bachelorette midseason preview comes to an end, it's clear Katie is in for some major heartbreak. She's seen sobbing in a pink evening gown. Then in a voiceover, she says, "I'm truly just here to fall in love. If I walk away without that then it was all for nothing."
Now, is Katie destined to find her person or leave The Bachelorette single? We'll have to wait and see. But don't fret. The preview teased another shocking arrival, and Katie previously suggested that a "surprise guest" will help her get through the season.
"It's a little bit related to the unexpected ending," Katie told ABC's On the Red Carpet. "But I do have amazing women supporting me as well as a surprise guest who really motivated me to complete my experience from beginning to end."
The Bachelorette Season 17 airs Monday nights on ABC.