'The Bachelorette': Wells Adams Teases 3 Major Moments Fans Didn't Get to See on Katie Thurston's Season
Many Bachelor Nation fans were pleasantly surprised when Wells Adams appeared in Katie Thurston's season of The Bachelorette. The BIP bartender hosted an intense group date alongside photographer Franco Lacosta. But apparently, viewers didn't get to see everything that went down in the episode. Following his cameo, Wells revealed a few moments that were either cut or weren't filmed for The Bachelorette Season 17 Week 5.
Wells Adams hosted a group date in 'The Bachelorette' Season 17 Week 5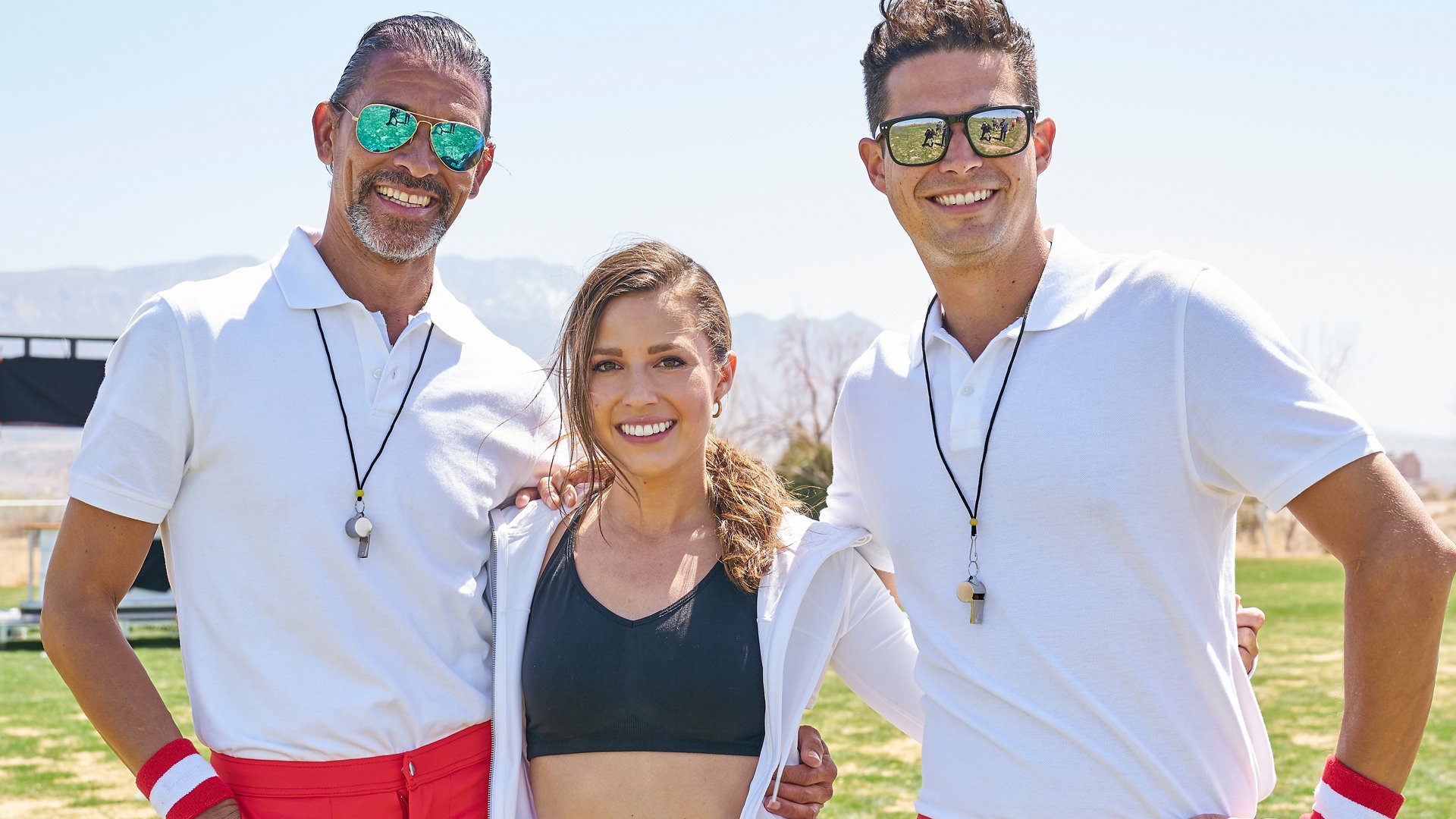 RELATED: 'The Bachelorette' Week 6 Preview Drops Major Clues About Katie Thurston's Journey Beyond Next Week
In the new Bachelorette episode on July 5, Katie went on one-on-one dates with newcomer Blake Moynes and fan-favorite Andrew Spencer, aka Andrew S. Meanwhile, Wells and Franco met with the remaining contestants and hosted a game of Bash Ball.
Ultimately, the winner of the game would receive more time with Katie. But the group date was cut short when Michael Allio, aka Michael A., got hurt in the middle of the match. Katie also invited everyone to the after-party. So everyone got time in the end.
Wells Adams got to know the 'Bachelorette' 2021 cast
RELATED: 'The Bachelorette': Did Katie Thurston Hint Whether She Picks Greg Grippo?
While Wells' appearance in The Bachelorette Season 17 Week 5 seemed brief, it seems the Bachelor in Paradise star was around much longer than fans think. In the July 6 episode of Bachelor Happy Hour, Wells revealed he spent some time with the cast before and after the game.
"They cut a lot of what we did beforehand out," Wells said, adding that the Bachelorette team brought in a rugby coach to help the contestants.
Then the reality star said he was "proud" of Hunter Montgomery during the game, suggesting the cast member wasn't as much of a villain as the episode made him out to be. Wells also noted that Katie had a "next level of concern" for Michael A. when he was injured. So Wells knew the contestant was "very important" to the lead.
Meanwhile, Wells shared that he actually met Blake and Andrew S. after the group date.
"They cut out something else that I did on the season," Wells said. "We set up a bar, and I made drinks for all the guys and gave them advice, ala Paradise role. So I did end up meeting Blake and Andrew. So I feel like I really got a complete picture of everything."
Wells also gave the Bachelorette cast some advice. He noted that the suitors were "all freaking out," especially after he revealed he was eliminated on a one-on-one date with JoJo Fletcher in The Bachelorette Season 12. But in the end, Wells told the contestants to be bold and step it up.
"You need to get outside of your comfort zone if you want to make an impression," Wells said.
Wells Adams says Blake Moynes and Brendan Scanzano knew each other before 'The Bachelorette' 2021
RELATED: 'The Bachelorette': Katie Thurston Teases a New Villain Worse Than Thomas Jacobs
We'll see whether Katie's Bachelorette cast takes Wells' advice. But one man who doesn't need the reminder is Blake. The contestant decided to join Katie's journey midway through the season, and it seems like he's here to stay.
Nevertheless, the men didn't exactly welcome Blake with open arms. Then when speaking with E! News, Wells revealed one more piece of drama that Bachelor Nation fans didn't get to see. 
"The one thing they haven't touched on is that Blake and Brendan, the guy with the bouffant, knew each other before the show," Wells said. "Blake suggested to Brendan to go on the show. And so when he shows up later, he's like, 'What're you doing here? You told me to come here!'"
For now, we'll see whether the Blake and Brendan storyline goes anywhere in The Bachelorette Season 17. But both reality stars shared a photo together on Instagram back in 2019. 
Wells Adams opened up about an off-camera moment with Katie Thurston in 'The Bachelorette'
RELATED: 'The Bachelorette': Katie Thurston's First Impression of Blake Moynes Will Probably Surprise You
Although Wells spent some time with the Bachelorette cast, it seems he also got the chance to speak with Katie about her journey. When speaking on the Bachelor Happy Hour podcast, Wells revealed how the new lead was really feeling in week 5.
"I think that she was a little shell-shocked with how dramatic everything had been to that point," Wells said. "So I think that date was nice because it was really, really silly."
Then the BIP star shared what Katie told him off-camera. Wells said:
You do have those moments where cameras aren't on you, and I was like, "Real talk. How are you doing? I know this is hard. I know you're not sleeping a lot, and I know you're having to make really hard decisions. Are you happy?" And she was like, 'Yes, it had been hard, and I am happy. I do really believe that my person is here."
The Bachelorette Season 17 airs Monday nights on ABC.