'The Bachelorette': Wells Adams Teases Top Picks for Katie Thurston After Tonight's Group Date
The Bachelorette Season 17 with Katie Thurston might bring some viewers down memory lane with the appearance of Wells Adams during tonight's episode. The Bachelor Nation fan-favorite is expected to show up during the week 5 group date. Then recently, Adams revealed his top picks for Thurston in The Bachelorette 2021 — here's what he had to say.
[Spoiler alert: This article contains spoilers from The Bachelorette Season 17 Week 5.]
Who is Wells Adams and why is he on 'The Bachelorette' tonight?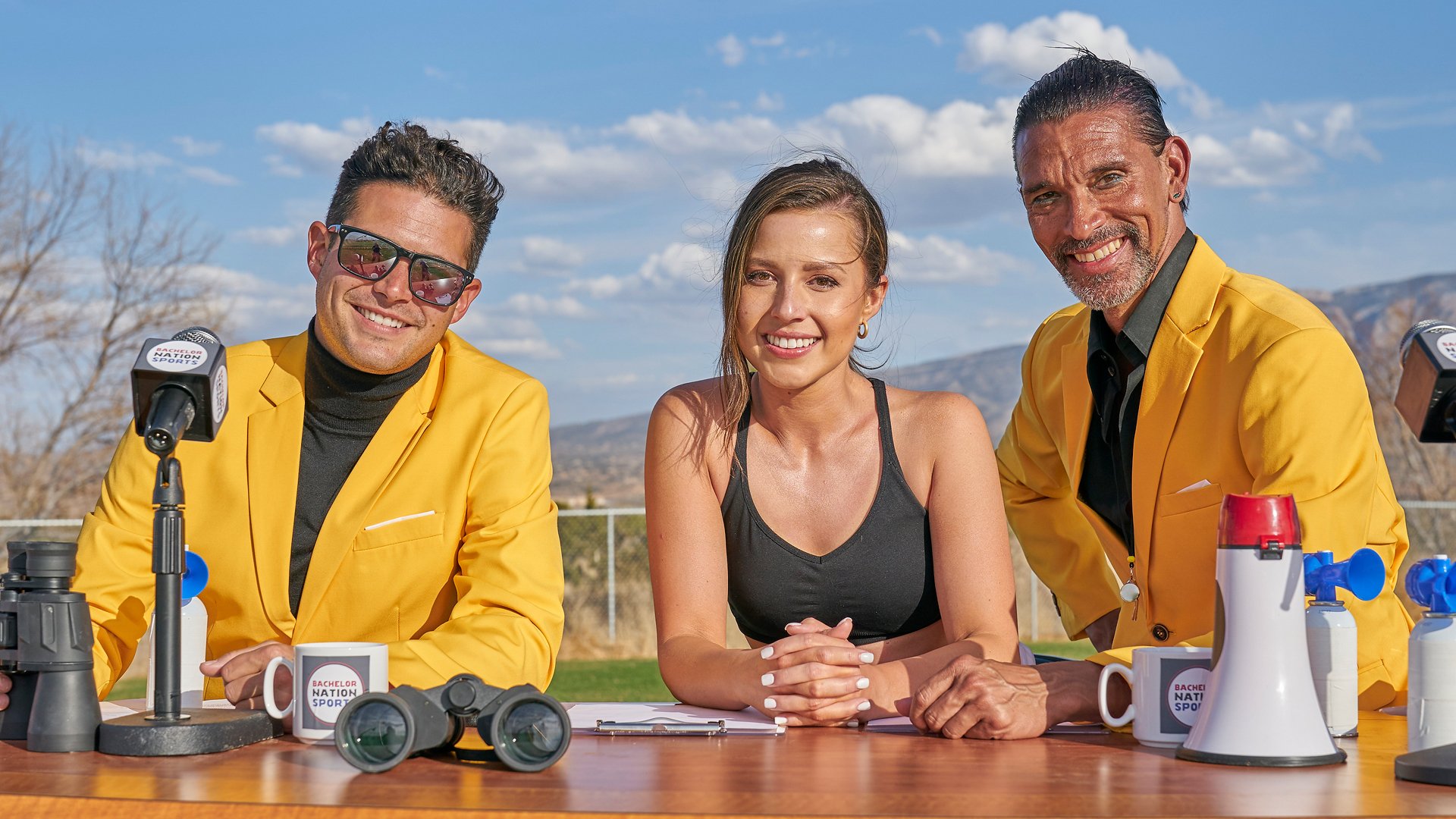 In case you need a refresher, Adams was in The Bachelorette Season 12 with JoJo Fletcher and Bachelor in Paradise Season 3 before he became the bartender for the summer spinoff. Meanwhile, The Hollywood Reporter revealed Adams is headed to BIP Season 7 as the "master of ceremonies." He will also be a guest host for one of the weeks in Paradise. 
Now, Adams is engaged to Modern Family star Sarah Hyland, and the couple hopes to get married in 2022. He will also be appearing in The Bachelorette Season 17 Week 5.
According to ABC, Adams will host a physically challenging group date alongside fan-favorite photographer Franco Lacosta. 
"Wells Adams and Franco stop by to introduce and commentate on an intense game of America's hottest new sport – Bash Ball," the synopsis for the July 5 episode says.
Wells Adams reveals who was 'vibing' with Katie Thurston in 'The Bachelorette' Week 5 group date
Ahead of the new episode of The Bachelorette Season 17 on July 5, Adams teased what's coming up next for Thurston. The BIP star also revealed which cast members stuck out. 
According to People, Adams saw Michael Allio and Connor Brennan, aka Michael A. and Connor B., as potential frontrunners of Thurston's journey. Then when speaking with Access, Adams named other contestants he was rooting for. He said:
We're kind of far along in the process. They all seemed really into her, which was nice to see. It's more of how she perceived everyone else there that I thought was the important thing to look for. I had a long conversation with Connor. He lives in Nashville, I live in Nashville. So we talked for a long time. I really liked him. He was the right amount of cool and dorky and fun and handsome. I was rooting for him. I was also rooting for Tre [Cooper] a lot. He seemed like such a sweet guy, and I was rooting for him. 
Adams also shared who was "vibing" with Thurston during the Bachelorette group date. 
"She was vibing a lot with Mike [Planeta] that day, Hunter [Montgomery] as well. But all these guys seem like they're there for the right reasons," Adams said.
What to expect from Wells Adams' group date in 'The Bachelorette' Episode 5
While Thurston will connect with more than one suitor during The Bachelorette Season 17 Week 5 group date, it seems the challenge will inspire some competition. When speaking with Us Weekly, Adams revealed the contestants took the date more seriously than he thought they would.
"Everyone took it really serious," Adams said. 
The Paradise star also revealed the cast tried their best because the winner got to spend more time with the bachelorette. Adams said:
Of course, I said, "Whoever wins the game get is going to get more time with Katie." And then once you do that, you know, the ultimate currency in the Bachelor World is time. Once you kind of dangle that carrot in front of these guys, they're going to do everything in their power to get that time. And they did.
That said, it looks like everyone will get some one-on-one time with Katie in the new episode on July 5. ABC's synopsis suggested that someone from the Bachelorette cast gets hurt. So Katie steps up.
"When more than egos end up getting bruised, Katie steps in and stands up for her guys, ending the game early and giving everyone the attention they deserve," the synopsis says.
The Bachelorette Season 17 Episode 5 airs Monday, July 5, 2021.