Why 'The Bachelorette' Won't Return on Monday Nights
When Clare Crawley's season of The Bachelorette shut down production, fans wondered when the reality series would return with new episodes. Now, it's possible filming may resume soon. ABC recently announced its 2020-21 schedule. However, it seems Bachelor Mondays are over because The Bachelorette Season 16 is currently expected to air on a new night.
Clare Crawley's season of 'The Bachelorette' was postponed in March 2020
Crawley's season of The Bachelorette was originally expected to begin filming in March 2020. But production was postponed due to the coronavirus (COVID-19) pandemic. 
"Well hello! Talk about most dramatic season ever," Crawley wrote on Instagram at the time. "In all seriousness, Everyone's health is the most important priority at this time, and as I'm sure you've heard, we are pressing pause for now on filming The Bachelorette."
She continued, "We are taking it day by day and even hour by hour as this is so unpredictable. All I know for sure is that my heart is so full from all the love and support this far, and am still so excited for my journey to begin! I've waited 38 years for these moments, what's a little bit longer, right!"
Then in April 2020, ABC executive Rob Mills reassured fans The Bachelorette Season 16 would not be canceled. "Clare's season is happening one hundred percent," he told Variety.
ABC announces its 2020-21 TV lineup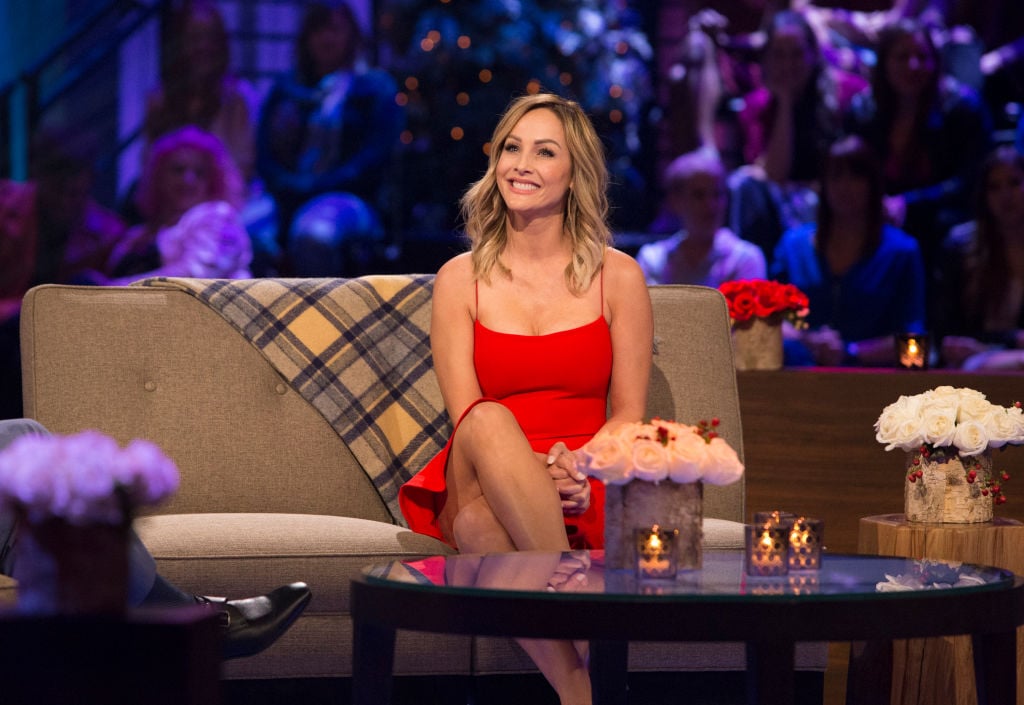 On June 17, ABC dropped its 2020-21 schedule. The network didn't announce any specific dates, as most shows have yet to be filmed. But even so, fans will know which days of the week and what times to expect their favorite series — including The Bachelorette — to return. 
The upcoming lineup for ABC's 2020-21 season will include scripted shows, such as Shondaland's Station 19 and Grey's Anatomy, in their usual time slots. Meanwhile, the network revealed two new shows — Call Your Mother, Big Sky, and Supermarket Sweep. 
Now, Bachelor Nation fans will notice a major change in the weekly schedule. The Bachelorette has been moved to Tuesday nights at 8 p.m. ET. Of course, this may not come as much of a surprise. 
The Bachelor spinoff typically airs in the summer. But due to the delay, The Bachelorette will be released at the same time as Dancing with the Stars, which claims the 8 p.m. ET Monday night slot in the fall. So according to the new schedule, DWTS will continue airing on Monday nights. Meanwhile, The Bachelorette will be moved to Tuesdays.
When will 'The Bachelorette' Season 16 return with new episodes?
Although we know The Bachelorette will return on Tuesday nights, ABC did not specify exact dates for the 16th season. However, the premiere will likely be affected by the crew's ability to resume filming.
When Mills stopped by On Air with Ryan Seacrest, the network executive shared Crawley's season was being eyed to resume sometime in July 2020. "Everyone is going to be in one location and everyone will be tested a week before. If everyone comes out negative, we'll shoot it," Mills said. "And they're inside that bubble."
Meanwhile, ABC Entertainment President Karey Burke confirmed The Bachelorette is expected to begin filming in July and be released in the fall. Burke also noted they are still discussing the plan.
"There is a production plan that is coming together," Burke told Deadline in June 2020. "I have seen the plan, it is very thoughtful and is being vetted now at the studio level and guilds. I do believe that the show will be able to come together and go into production in July."
Check out Showbiz Cheat Sheet on Facebook!