Bad Bunny Made Billboard Chart History (Again) With His Album 'Un Verano Sin Ti'
Puerto Rican rapper Bad Bunny has risen to the top of the Latin music world in just a few short years. His fourth album Un Verano Sin Ti smashed records in the music industry and extended his reign atop the heap.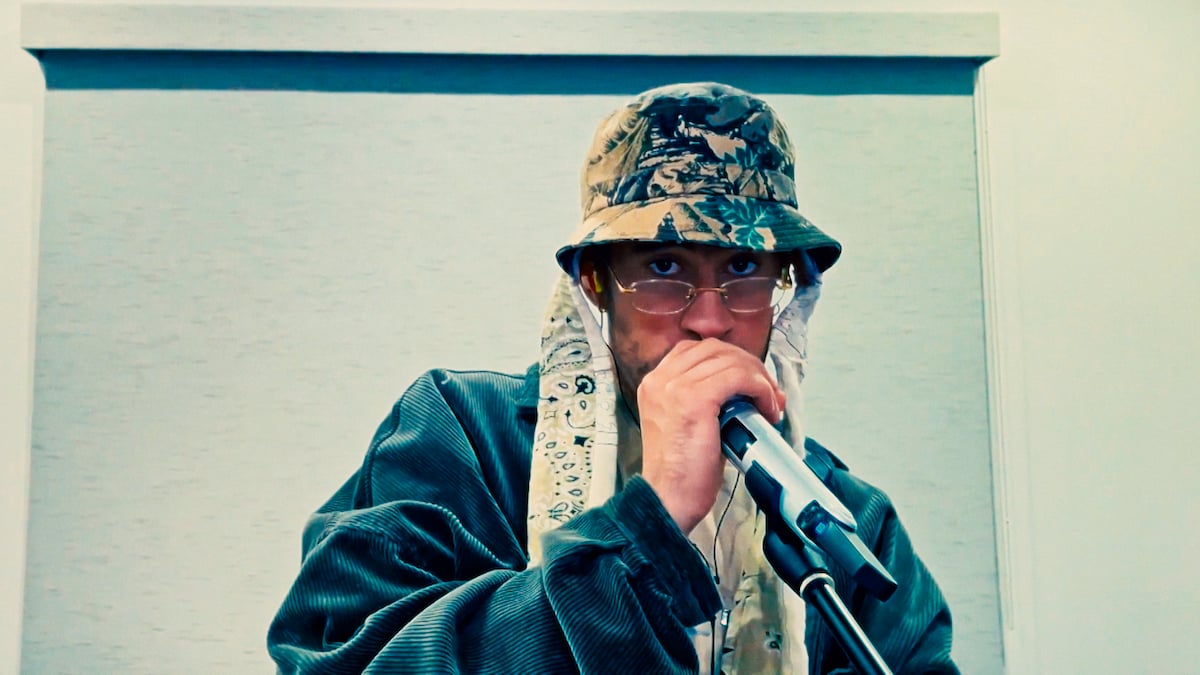 Bad Bunny released 'Un Verano Sin Ti' in May 2022
2020 was a busy year for Bad Bunny, despite the onset of the coronavirus (COVID-19) pandemic that shut down live music and nightclubs. He released his sophomore album YHLQMDLG in February, weeks after his guest appearance at the 2020 Super Bowl halftime show alongside Shakira. During the COVID lockdowns, he released the album Las que no iban a salir. And in the fall of that year, he released his third album El Último Tour del Mundo.
He went on tour in support of El Último Tour del Mundo in early 2022. But a month after he wrapped up the shows, he released his fourth album Un Verano Sin Ti in May 2022.
Bad Bunny made Billboard chart history with 'Un Verano Sin Ti'
In 2020, El Último Tour del Mundo became the first all-Spanish-language album to reach the top of the Billboard 200 albums chart since the list was first started in 1956. Un Verano Sin Ti debuted atop the Billboard 200 albums chart, setting another record in the process: according to Billboard, Bad Bunny sold 274,000 album-equivalent units in the first week, making it the biggest week for any Latin music album and his best week ever in terms of units sold.
In addition to the album itself making history, the songs also impacted the charts individually. Every song from the album hit the Hot Latin Songs chart, and 22 of those songs also debuted on the Billboard Hot 100 singles chart.
Bad Bunny also had the biggest streaming week for a Latin album ever, with 356.66 million on-demand official streams for the LP's songs in its first week. The "Safaera" rapper outdid himself from 201.4 million on-demand streams from the first week of YHLQMDLG's release.
Bad Bunny is going on tour in support of 'Un Verano Sin Ti'
Bad Bunny has a busy year ahead of him after the release of Un Verano Sin Ti. in July 2022, he'll be making his feature film debut alongside Sandra Bullock and Brad Pitt in the film Bullet Train. And in the fall, he's embarking on the World's Hottest Tour in support of Un Verano Sin Ti.
Bad Bunny is making history in the Marvel universe
In April 2022, ahead of his album's release, Bad Bunny was announced as the star of the new Marvel movie El Muerto, set for release in January 2024. Bad Bunny will be making history as the first Latine in a leading role in a Marvel project. In the movie, he'll be playing the role of a wrestling icon.
"I love wrestling. I grew up watching wrestling and I'm a wrestler. I'm a former champion so this is why I love this character. I think it's the perfect role to me and it will be epic," he said in a statement, according to Deadline. The "Yonaguni" singer made his wrestling debut on WWE WrestleMania in 2021.
RELATED: Bad Bunny Revealed the Name of His Next Album in an Online Classified Ad