Bad News: The 'Friends' Reunion Has Reportedly Been Delayed
If you've been waiting for the Friends reunion, it turns out HBO Max won't be there for you. At least not yet.
As the nation deals with the coronavirus crisis, the entertainment industry is pumping the brakes on just about every upcoming project. With movie theaters closed, studios are holding onto major releases such as Black Widow and Fast and Furious 9. And TV productions — on everything from Stranger Things 4 to the Marvel Disney+ shows — have come to a halt.
Unfortunately, this sweeping shutdown means self-isolating citizens are limited as far as what new entertainment they can enjoy during their "social distancing" measures. For longtime fans of the NBC hit Friends, this development means the long-awaited reunion will have to wait until the chaos dies down.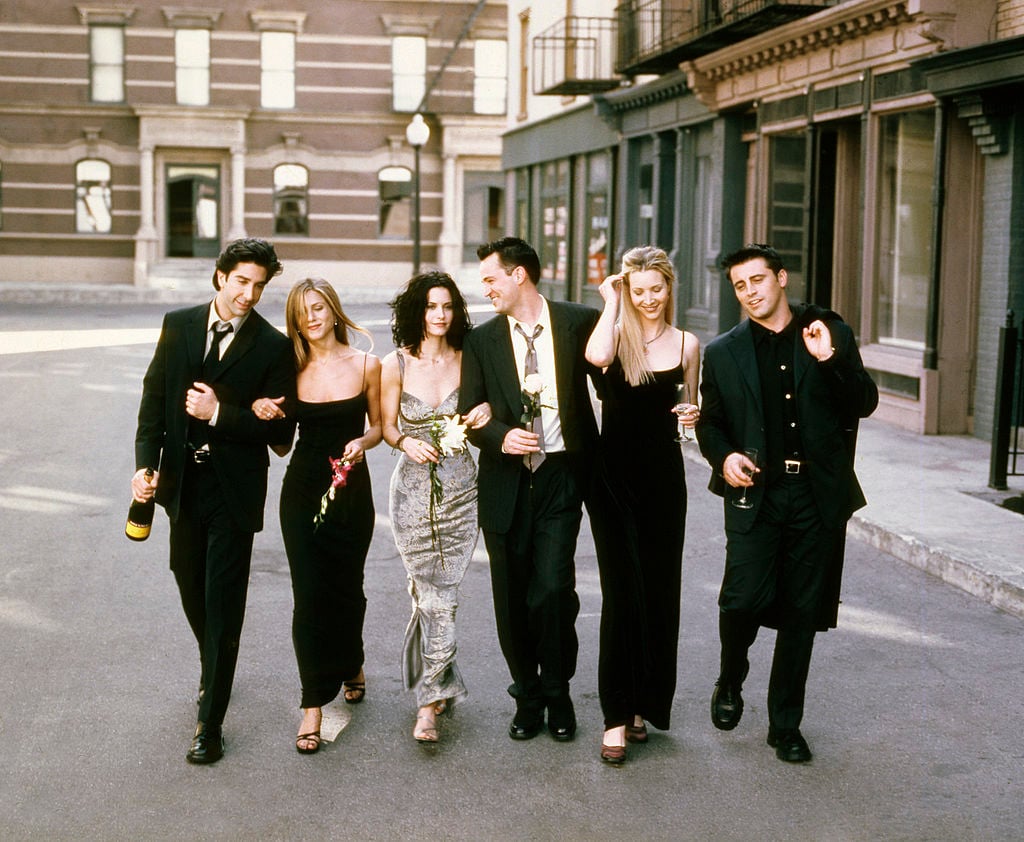 'Friends' has endured, despite ending its run in 2004
In the age of streaming, fans are overwhelmed with so many options. When Friends aired from 1994 to 2004, the only real challenges the big networks faced came from cable channels. Yet, even in a world dominated by Netflix, YouTube, and Disney+, Friends has stayed top of mind for fans.
With the constant deluge of fresh content, rarely does a series that left the airwaves years earlier remain so prominent. After all, children born after Friends went off the air are now in high school. So, as much as nostalgia fuels pop culture nowadays, its endurance is still extraordinary by any measure.
Fans are quick to point out the strength of the Friends ensemble cast as to why the show has remained so popular. So whenever rumblings of any kind of reunion surface, fans are eagerly listening for any details they can get. That enthusiasm is exactly why this news is such a bummer.
Production on the 'Friends' reunion has been pushed back
Of course, HBO Max already announced a Friends reunion special — an unscripted one, mind you — was in the works. All six actors were onboard to participate in what sounded like more of a retrospective than a chance to revisit those characters. But now, according to The Hollywood Reporter, the project has been put on hold due to the coronavirus.
Filming on the Friends reunion special was planned for late March 2020. Yet, given the circumstances, there's no way in which that can happen on schedule. By its very nature, the production would present a health risk contradicting current national health guidelines. So that visit back to Central Perk will have to wait.
For HBO Max, this development is particularly crushing. The streaming service is set to debut in May 2020, and the Friends reunion was viewed as one of its biggest marquee pieces of content. It's unclear if — like so many other projects right now — the launch of HBO Max will likewise be postponed.
When will the HBO Max special finally be released?
So the Friends reunion has been temporarily pushed back. But for how long? Given the uncertainty floating in the air, THR reports the production won't happen until at least May. That makes sense, considering current expectations of the coronavirus effects.
Still, we won't know for sure for a long while. The filming hasn't been rescheduled yet, leaving Friends fans with an unexpected (and uncertain) wait. At least this time the Friends cast and crew can truly and honestly say they were on a break.