'Bad Vegan': Anthony Strangis (Shane Fox) Is a Free Man and His Probation Ends Soon
Netflix docuseries Bad Vegan: Fame. Fraud. Fugitives subject Sarma Melngailis claimed she drained her once-successful restaurants for then-husband Anthony Strangis, who she accused of manipulating and conning her. Strangis, who she met as Shane Fox, is currently a free man, and his probation is ending soon.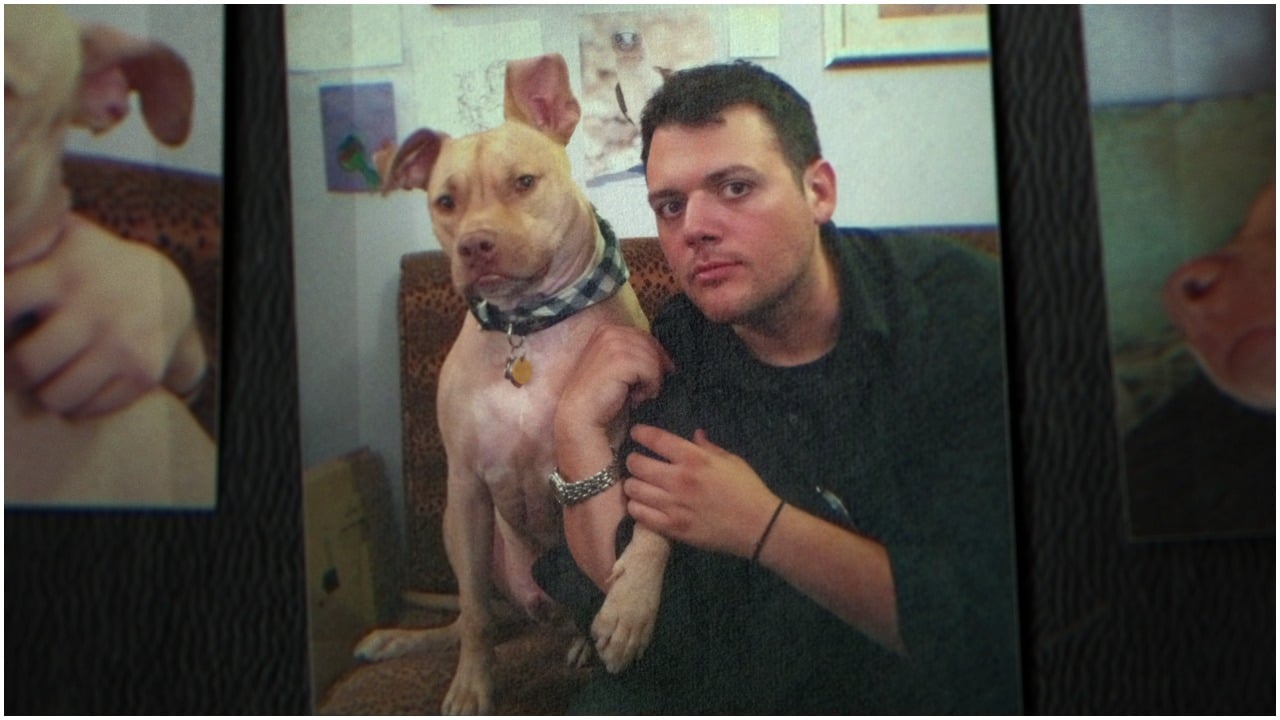 Anthony Strangis met Sarma Melngailis as Shane Fox
As documented in Bad Vegan: Fame. Fraud. Fugitives, vegan chef Sarma Melngailis met Anthony Strangis, who identified as Shane Fox at the time, through his Twitter interactions with actor and frequent customer Alec Baldwin.
The two hit it off and began dating, secretly marrying in early 2012. According to the once-celebrated restaurateur, he gained control over her by convincing her that he could make her dog immortal and get her into a society that would bless her with wealth.
RELATED: 'Bad Vegan': Sarma Melngailis Reportedly Had Affair With Her Attorney During Trial
Therefore, she agreed to wire him money, eventually draining her once-successful raw fine-dining establishment Pure Food and Wine and its subsidiary, One Lucky Duck Juice, and Takeaway.
Throughout the first couple of years of their relationship, she sent him nearly $2 million.
He spent a year in jail on grand larceny charges
Due to the couple stealing money from the business bank account, Melngaillis couldn't make payroll, resulting in her staff staging a public walk-out. She raised funds to briefly re-open but failed to pay her employees and investors again, causing another walk-out and eventual permanent closure to her restaurants.
After appropriating a reported $6 million, the couple left town and spent time in Las Vegas before his Domino's pizza led to their May 2016 capture in Pigeon Forge, Tennessee.
In March 2017, Strangis pled guilty to four counts of grand larceny in the fourth degree. He was released from jail in May 2017 after serving the whole year in jail as he waited for his trial.
On the other hand, Melngailis made bail and fought her case on the outside. She eventually took a plea deal for scheming to defraud and criminal tax fraud charges and served four months in jail for her crimes.
Strangis' probation ends soon; was he ever in the military?
After his release, Strangis was given a five-year probation sentence set to end next May in 2023. A year after he got out of prison, the vegan chef filed for divorce from her husband, ending their six-year marriage.
22 months after her release, the two spoke on the phone, included at the end of the docuseries, and Melngailis brought up Strangis's many lies to her throughout their relationship.
For example, he claimed he wasn't human and referred to his earthly body as a meat suit, namely when he gained weight. He also claimed he could make her dog live forever and promised he had access to a society that would cover her debt and everything she sent him. In the documentary, Melngailis and his ex-wife believed Strangis served time in the military as he reportedly got his father to validate his stories.
Additionally, he would explain his lengthy absences by claiming he spent time with the black ops. She also believed him while noting she couldn't pinpoint his occupation due to his heavily password-protected computer. However, it appears he never served time in the military or with the Navy Seals. Bad Vegan: Fame. Fraud. Fugitives is streaming on Netflix.
RELATED: 'Bad Vegan': Sarma MeIngailis Ate Chicken Twice a Week While in Jail