'Bad Vegan': Sarma Melngailis Reportedly Had Affair With Her Attorney During Trial
Vegan-based business owner and chef Sarma Melngailis faced fraud charges after stealing $2 million from her restaurants, resulting in multiple staff walkouts. Netflix docuseries Bad Vegan. Fame. Fraud. Fugitives detail her downfall as she accuses her then-husband Anthony Strangis of manipulating her into sending him the money. Even so, the "Vegan Bernie Madoff" got arrested for her part in it and faced several years in prison before accepting a plea deal that gave her four months. Throughout her trial, Melngailis reportedly engaged in an extramarital affair with her lawyer, famed defense attorney Jeffrey Lichtman.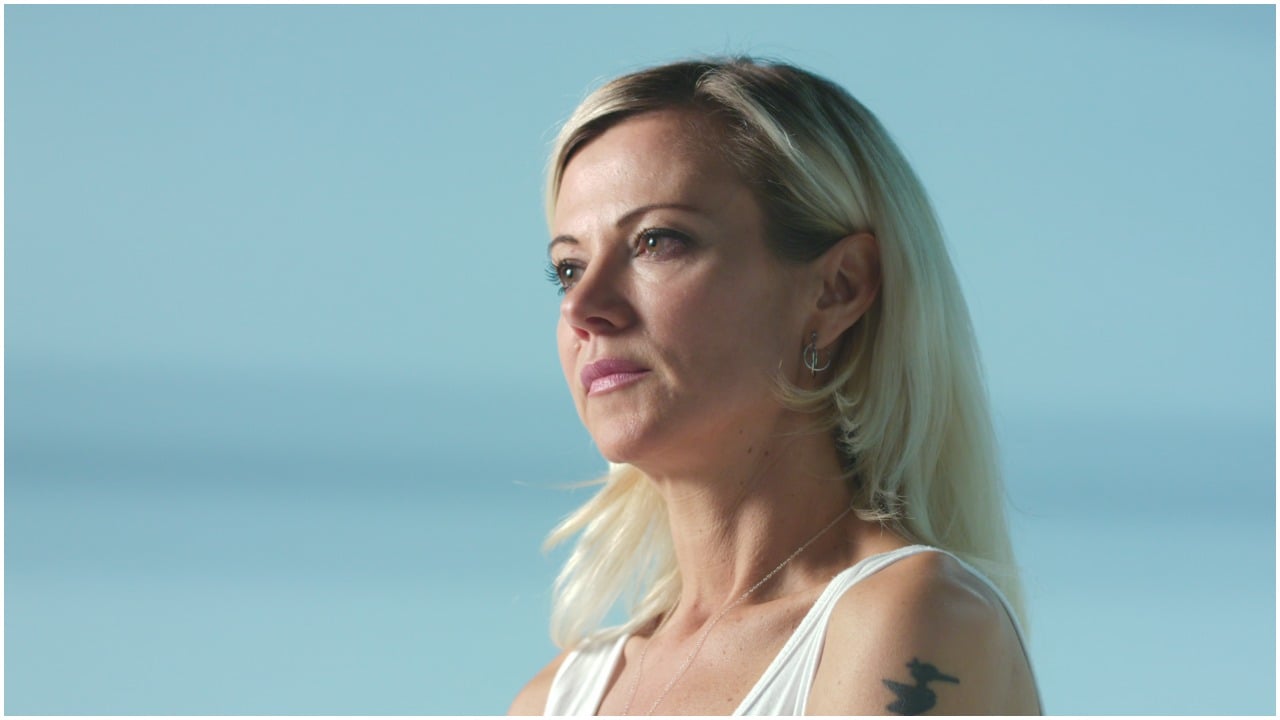 Sarma Melngailis reportedly had an affair with her attorney during trial
In May 2016, restaurateur Sarma Melngailis was arrested alongside her then-husband Anthony Strangis on grand larceny, criminal tax fraud, and scheme to defraud charges after stealing nearly $2 million from her raw food establishment, Pure Food and Wine.
Celebrated defense attorney Jeffrey Lichtman, who also represented Mexican drug lord and cartel leader Joaquín Archivaldo "El Chapo" Guzmán Loera and mobster John "Junior" Gotti, replaced the vegan chef's former attorneys Sheila Tendy and César de Castro in February 2017.
RELATED: 'Bad Vegan': Sarma Melngailis Reveals She 'Loved' Alec Baldwin in 2010 Blog Post
According to hundreds of messages obtained by the New York Post exchanged between Melngailis and Lichtman, married with teenage sons, from Feb. 2017 until May 2018, the two quickly engaged in an extramarital affair.
Melngailis and her attorney Jeffrey Lichtman frequently messaged about their sexual interactions
In a March 2017 message, the lawyer told his client about the "disgusting thoughts" he had about her, to which she admitted she's "glad."
Around a week later, they began discussing sex, with the Pure Food and Wine owner noting she's "not opposed" to hooking up with him before her trial is over. During a May 2017 exchange, the two graphically talked about a recent hookup and later arranged for it to happen again.
After accepting her plea later that month, he admitted he was "swooning for her" and wished he could have touched her. The vegan chef enjoyed the compliments, calling his words "romantic."
She also reassured him she hadn't told anyone about their sexual relationship, and he commended her for it, writing, "You know how important you are to me." At one point, they joked about having kids together with her adding their child "would probably exit my womb driving a mini Porsche and yelling at everyone in the delivery room."
Litchman's wife denied they were separated at the time; he also released a statement
In a May exchange, after the messages revealed the couple already had sex, Melngailis asked about his marital status, and he answered that he and his wife separated in Dec. 2018.
However, the Post reports his wife responded to their comment and insisted the two had never separated. Litchman called the situation a "deeply personal matter" and admitted he hasn't always "been perfect." But, the attorney did note, "my personal feelings have never impacted my professional work or the results that I have achieved."
The "Raw Food Real World" author didn't respond to The Post. In a March 2017 message to Melngailis, the attorney told her he's "spending more time on your case than on the one where I got paid a million dollars," as the restaurateur paid him $50,000 for a retainer.
During the affair, the former business owner landed a plea deal that gave her a significantly reduced sentence of only four months in jail. Bad Vegan. Fame. Fraud. Fugitives. is streaming on Netflix.
RELATED: 'Bad Vegan': Sarma Melngailis's Dog, Leon, Has His Own Instagram Account