'Bad Vegan': Where Is Sarma Melngailis's Ex-Boyfriend, Matthew Kenney Now?
Bad Vegan: Fame. Fraud. Fugitives centered around disgraced restaurateur Sarma Melngailis who ran once-successful Pure Food and Wine and attached retail store, One Lucky Duck Juice and Takeaway, which she opened with her ex-boyfriend, Matthew Kenney. The famous chef didn't appear in the Netflix documentary for a comment; where is he now?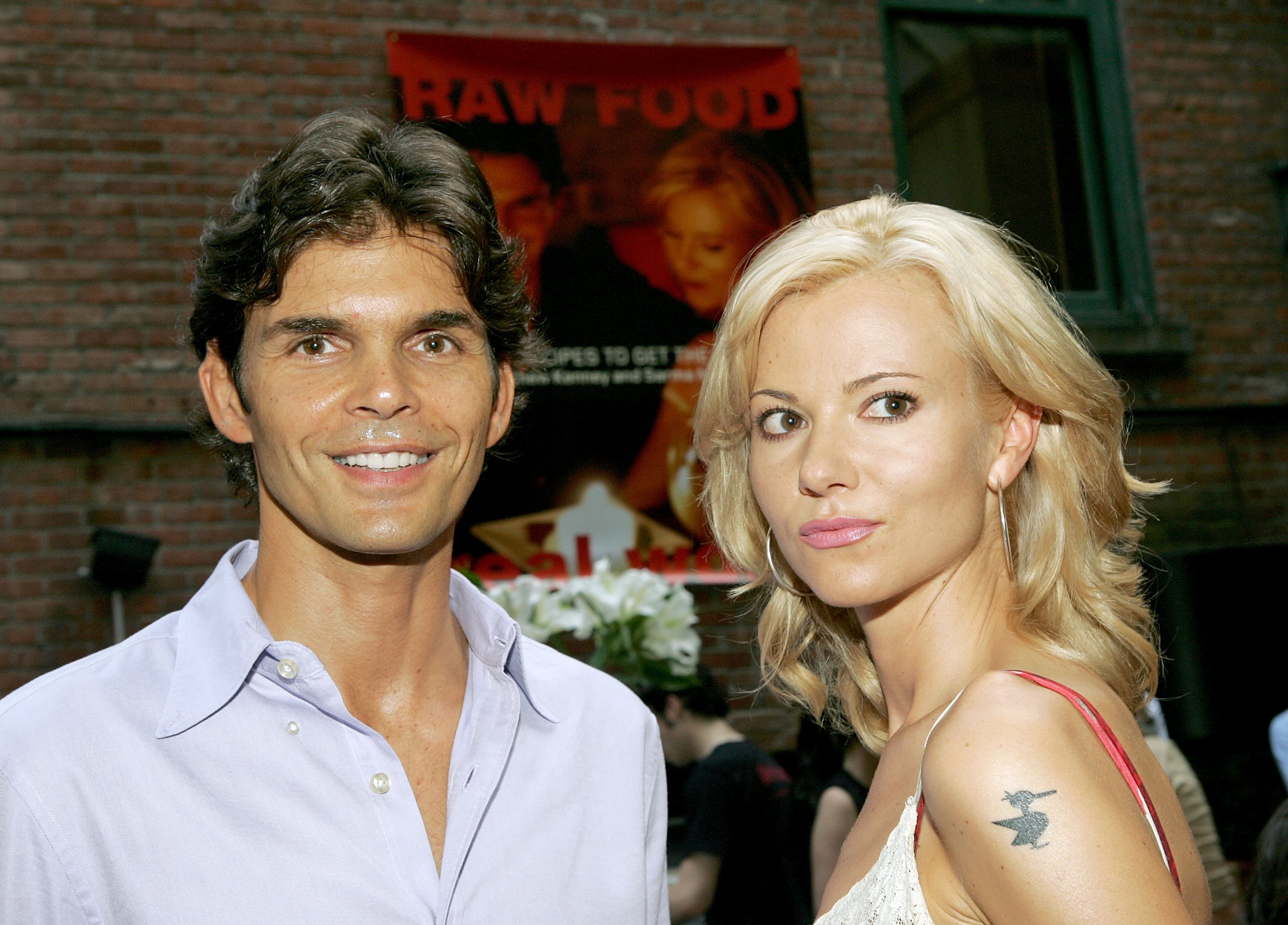 'Bad Vegan' subject Sarma Melngailis previously dated vegan chef Matthew Kenney
As documented in Netflix's new docuseries, Bad Vegan: Fame. Fraud. Fugitives, restaurateur Sarma Melngailis, met New York-based popular chef Matthew Kenney in the early 2000s when she reached out to him to help with his cookbook.
The vegan-based couple began dating and opened a restaurant Commissary together in 2001. However, it closed two years later.
RELATED: Lizzo's Vegan Chicken Sandwich Recipe Is Based On a Popular Fast Food Chain
She then worked for Jeffrey Chodorow's China Grill Management before he agreed to invest in their fine-dining raw food establishment, Pure Food and Wine, the first of its kind. The restaurant opened in 2004 to positive reviews and media attention, becoming a hot spot for celebrities.
They also wrote a book together, Raw Food Real World. However, the couple's relationship soured, she claimed due to his irresponsible money habits, and forced Chodorow to oust the other. Due to his belief in Melngailis, and Kenney's reputation for not paying bills, the restaurateur chose her and gave her the restaurant for around $2 million of debt.
Kenney was a known chef before meeting Melngailis
In 1990, Kenney graduated from the French Culinary Institute around 10 years before Melngailis, who attended the same New York-based school.
After graduating, he began working in New York City in multiple kitchens before launching "Matthew's" in 1993.
The following year, Food & Wine Magazine named him the "Best New Chef," and he went on to open a few more restaurants that have since closed. The chef has pointed to the economic decline following the September 11 terror attacks as to why his establishments shut down.
After leaving Pure Food and Wine in 2005, Chodorow sued him for breach of fiduciary and breach of contract, accusing the chef of recruiting their employees for his future projects. While Kenney claimed the staff came to him, the restaurateur denied it. 
Matthew Kenney has over 25 vegan-based restaurants and other food products
Following his exit, the famous chef opened a culinary academy named after himself (2009) in Oklahoma City before relocating it to Los Angeles, California. He has since opened another campus in Belfast, Maine (2013) before selling the academy in 2017 due to debt.
In 2012, he launched plant-based lifestyle company Matthew Kenney Cuisine and had gone on to publish over 10 raw vegan cookbooks.
The chef has since opened over 20 different restaurants around the world, including five locations for Double Zero Pizza Place, plant-based food pub food and craft beer spot Plant Pub, plant-based artisanal chocolate shop Casse-Cou Chocolate, elixr Seeva, Ntidote Life nutrition bars, meal delivery service PlantX, the first plant-based food hall Plant City, meal-kit company PlantMade, drive-thru fast food spot Veg'd, convenience store X Market, and other restaurants Adesse, Alibi Bar and Kitchen, Althea, Avivar, Ayre, Baia, Besties, Botanica, Casa Planta, Folia, Hungry Angelina, Ladurée, Liora, Mudra, New Burger, Oleada Cocina, Scen, Sestina, Sutra, and Xyst.
He plans to release a frozen plant-based pizza soon and announced Plant Food and Wine in Lima, Peru, will open in April 2022. Bad Vegan: Fame. Fraud. Fugitives is streaming on Netflix.
RELATED: Lizzo's Favorite Vegan Restaurants Include a Hollywood Food Truck and a Tamale Joint