Baekhyun Updates Fans on His Upcoming Military Enlistment
Baekhyun is a member of the K-pop groups EXO and SuperM. He debuted in EXO in 2012, and he is also a member of the band's subgroups EXO-K and EXO-CBX. He debuted with SM Entertainment's K-pop supergroup SuperM in 2019.
Outside of EXO and SuperM, Baekhyun has a steady career as a solo artist. The singer has released multiple EPs, and his upcoming EP Bambi will be released on March 30. While informing fans about promotions for Bambi, Baekhyun also updated fans about his military enlistment.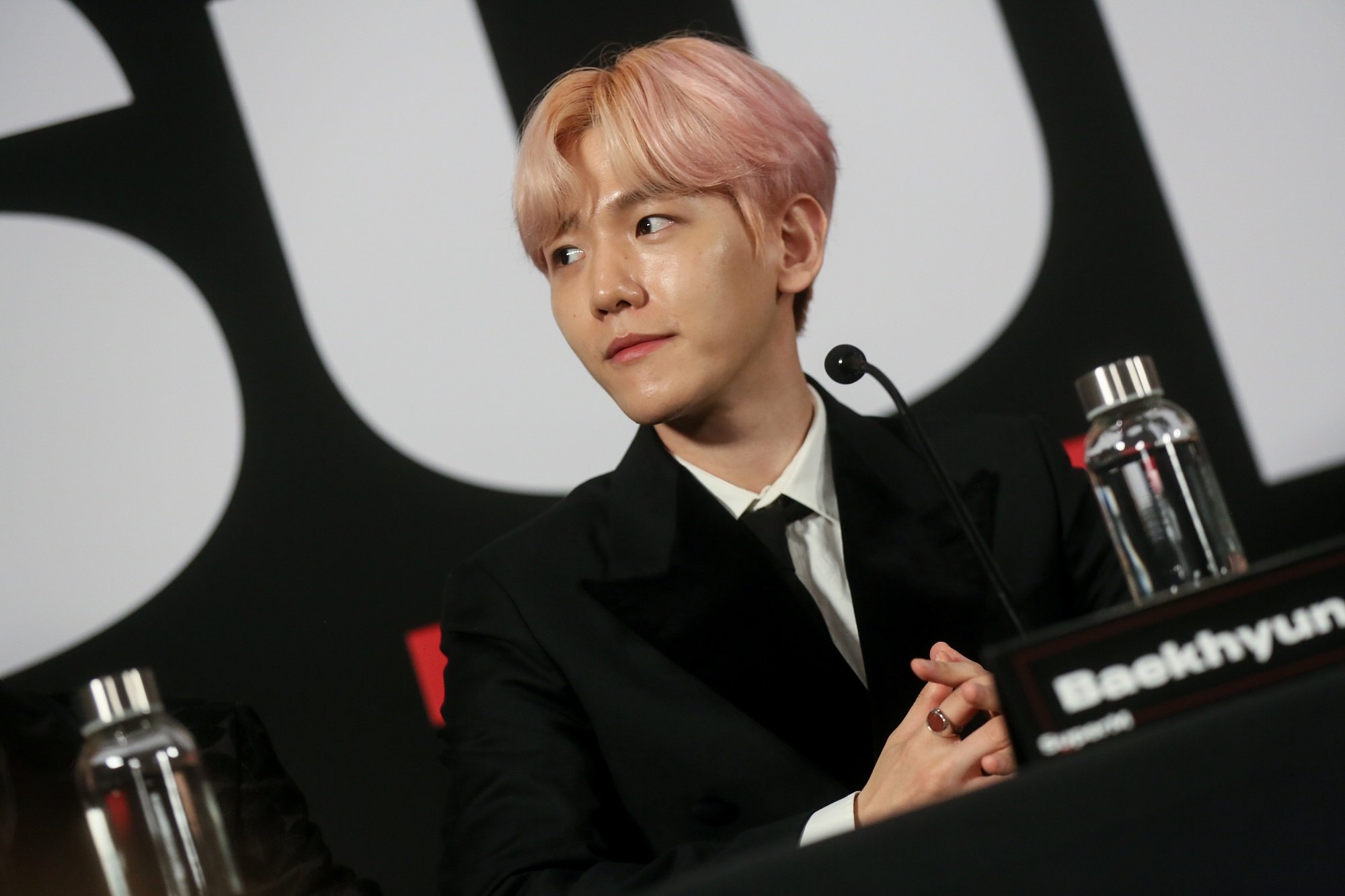 Baekhyun's EP 'Bambi' will not have concrete promotions
On March 26, Baekhyun held an Instagram Live to talk with fans. During the Instagram Live, the singer revealed that promotions for his upcoming EP are not set in stone.
"It's something that couldn't be helped," Baekhyun said according to Soompi. "I wanted to tell you about it. I thought a lot about whether I should tell you at the start of March or just tell you later. The end of March is the final date at which I could push back my military enlistment. That's why nothing has been scheduled for April."
Baekhyun went on to explain that he was unsure of when he should tell fans about his enlistment.
"I wasn't sure if it would be right to ask you all to wait for me when nothing had been prepared. I said that I would repay in happiness all the love that I have received," he said.
He continued, "I didn't want to cause a stir with this news ahead of time, so I focused on working hard for the new solo album and incorporating my opinion from the planning process to the music video shoot so that I could show people what I wanted to show."
What to expect from Baekhyun's comeback
While Baekhyun's EP Bambi will not have a typical promotion schedule, fans will have content to enjoy during the singer's enlistment.
"Even if I'm not here, we've filmed a lot of content in advance that will be released on YouTube and other places," Baekhyun said according to Soompi.
In the Instagram Live, Baekhyun also shared why he chose to announce his upcoming enlistment the way he did.
"It's possible people might be disappointed because I announced it so late, but I had just one intention. I didn't want to make you feel like you had to prepare in advance. It's not like we're being separated forever. I wanted it to be like, 'I'll be right back,'" he said.
The singer does not want fans to feel sad
While Baekhyun was apprehensive about telling fans the news of his impending military enlistment, he reassured fans that they should not feel disappointed going forward.
"My heart feels heavy in sharing this. Even if I'm not here for a while, there's a lot of things waiting for you so that you won't feel the absence as much as possible, so let's not start being sad now," he said.