Bailey Coats Challenges Cheaters With Her New Song 'Something in the water'
On May 19, pop singer Bailey Coats released her new single "Something in the water." She co-wrote the song with Grammy-award-winning producer, Khris Riddick Tynes, who previously worked with celebrities like Ariana Grande, Kehlani, and Jessie Reyez.
With the catchy track, Coats calls out cheaters and challenges them to think about the repercussions of their actions. After Coats released the song, Showbiz Cheat Sheet emailed her some questions about the start of her career, the making of "Something in the water," and her future plans.
This interview has been edited and condensed.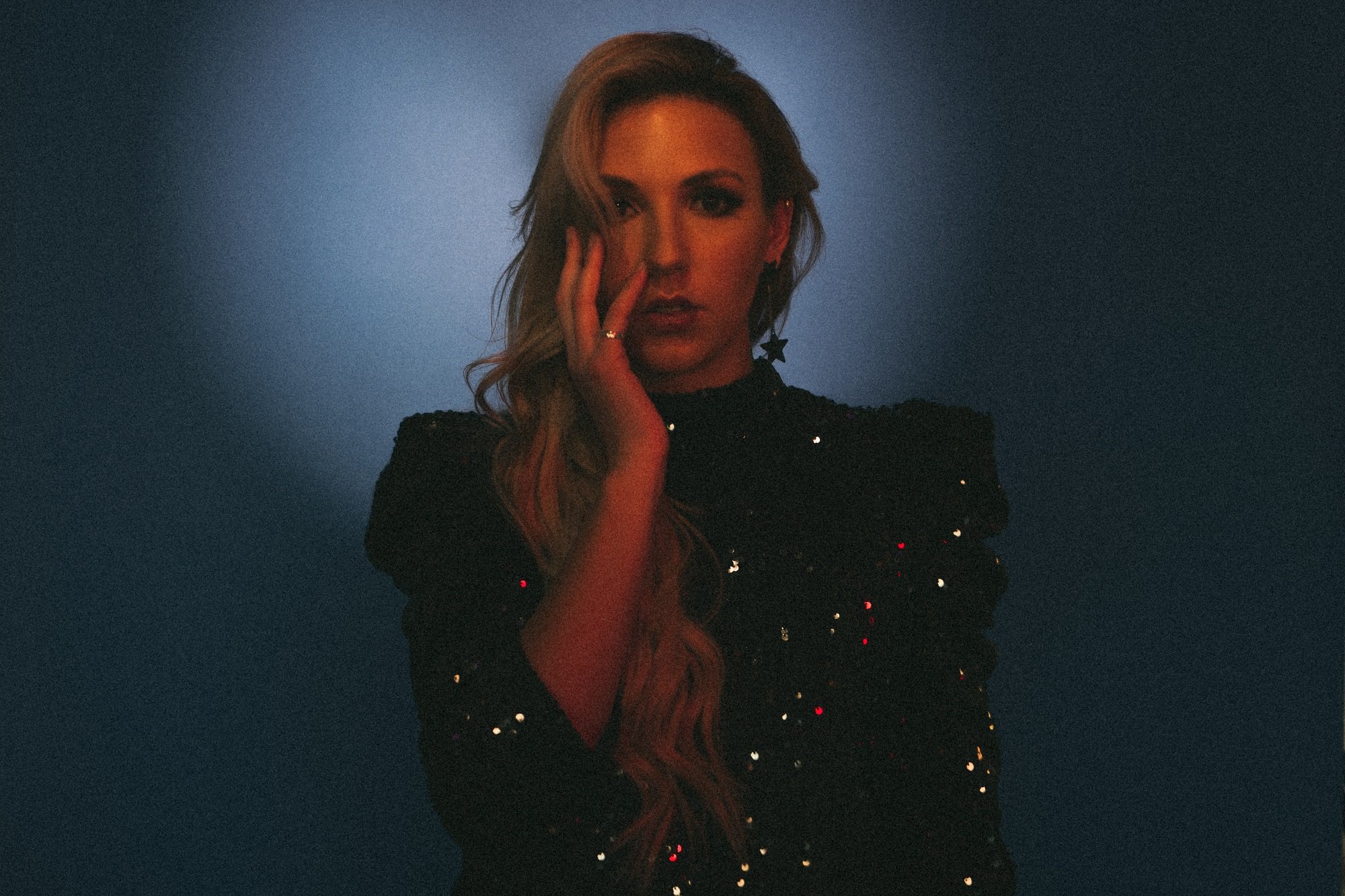 Bailey Coats always loved music
Showbiz Cheat Sheet: How did you first become interested in music?
Bailey Coats: Music has been a part of my life since I was a little girl. My mom gave me my baby diary a few years ago and in it, she referenced how she knew I would be a performer since the age of three. Let's just say it has been a part of me and my soul for as long as I can remember.
Showbiz Cheat Sheet: Was there ever a particular moment in your life that made you realize you wanted to pursue music professionally?
Bailey Coats: I had the opportunity to go out to LA for an acting, modeling, and singing competition at age 13. After participating in this event, I realized that my passion lay in music rather than acting. That experience acted as the catalyst for my career and launched me into investing wholeheartedly in creating music.
RELATED: Exclusive: Frankie Zulferino Brings Passion to Everything He Does
Showbiz Cheat Sheet: What was your experience like releasing your first two singles, "Stranger Things" and "IDK"?
Bailey Coats: The emotions I experienced around the releases of "Stranger Things" and "IDK" were some of the most confident feelings that I have ever experienced. With these two songs, I knew that I was releasing music that perfectly fit the vision I had for my music. My producer, Khristopher Riddick-Tynes, captured both the authenticity of my voice and writing style in each of these songs.
How 'Something in the water' came to be
Showbiz Cheat Sheet: What was the inspiration for your new song "Something in the water"?
Bailey Coats: All songs have a story, but this one especially has an insane saga attached to it.
After befriending a social media star, one I believed potentially didn't exist or that I would never encounter, the last person I expected to run into while having lunch at the Los Angeles hot spot The Grove was this person. The day before I had seen him posting pictures of him and his fiancée, but that was definitely not the woman who was holding his hand and cuddling next to him that day. 
Later that afternoon, I was going into my first ever session with The Rascals' producer, Khris Riddick-Tynes. Despite my nerves already escalating in anticipation of this session, my gut was wrecked as I had just witnessed a first-hand cheating scandal of someone I had only known via social media! 
RELATED: Sarah Barrios and Eric Nam Understand the Importance of Connection With Their New Single 'Have We Met Before?'
Showbiz Cheat Sheet: What was the writing session like for the song?
Bailey Coats: Unlike any producer I've ever worked with, Khris has a process that is challenging and organic yet completely efficient. Prior to our session, no lyrics were written, tracks created, melodies in mind, nothing was created. After speaking with me about inspiration and my current vibe of the day, he developed a track with the help of a guitarist and two other writers. We created a melody, lyrics, and then recorded all vocals, reference and final, in one day.
'Something in the Water' deals with infidelity
Showbiz Cheat Sheet: Cheating is something that unfortunately seems quite prevalent in relationships. Songs about cheating particularly resonate with listeners, even if their experience with being cheated on differs from the specific details of the song. What do you think it is about cheating that creates such similar emotional responses in listeners?
Bailey Coats: There are certain emotions that are unforgettable. Laughing uncontrollably, the first time you cry intensely, pain from a scrape, pure and utter joy, and the gut-wrenching of betrayal. When someone goes through an instance of infidelity that is an experience that remains etched on our hearts forever. Songs about cheating likely resonate with listeners, despite the difference in details, because they reference the emotional scarring that we have placed on our lives.
Showbiz Cheat Sheet: Do you think cheating is ever forgivable?
Bailey Coats: To say that one circumstance is finite is ultimately unrealistic. In the instance of cheating, I say that it is a dealbreaker for me, but until I am truly faced with that experience I don't know what the right answer would be depending upon the situation I was faced with.
RELATED: Dylan Dunlap Channels His Love of Movies Into His EP 'Soldier On'
Showbiz Cheat Sheet: A lot of times women who sing about infidelity or breakups face backlash while men are allowed to write about their personal lives in music. Have you ever faced anything like this in your career?
Bailey Coats: Every artist is criticized for different reasons and female artists do get stereotyped after writing about these experiences. I have not yet had this label given to me, but likely will in the future. Some of the new music we have prepared for release revolves around this same theme. While this double standard can be frustrating, it does not deter me and I hope it does not deter other females from continuing to write about all experiences in their lives- public and private.
Fans of Bailey Coats can look forward to new music
Showbiz Cheat Sheet: Do you have any specific goals you hope to accomplish with "Something in the water"?
Bailey Coats: I hope that "SITW" relates to listeners in the most authentic way possible. When putting out new music, my biggest goal is for the song to relate to listeners in a genuine way. If I can accomplish that, then I am doing something right as an artist.
Showbiz Cheat Sheet: You are set to release an EP later this year. Are there any hints you can give fans about the album?
Bailey Coats: If I could use one word to describe this project it would be "relatable." Get ready to start blasting it in your car — promise you will vibe to it for sure.