Barbara Walters' Daughter Is Named After 2 Significant Women in Her Life
Although she's no longer an active journalist, author and TV personality Barbara Walters continues to have an impact on today's media landscape.
Look no further than ABC's daytime talk show The View, which is still one of the most-watched shows on television (Walters created The View back in the mid-1990s, and produced it for decades). While Walters led a very public life, she often kept her personal family life quite private. And that includes her role as a celebrity parent. Walters has one daughter, and the name she gave her child holds a lot of significance for the retired journalist. 
Barbara Walters led a storied life in the media
Walters was born in 1931, and one of her first jobs after college was at NBC where she worked as a writer and a producer.
According to the Encyclopedia of World Biography, she quickly climbed the ladders of American media. Walters worked on NBC's Today show before ABC poached her with a million-dollar contract. At the time, that ABC contract made her the highest-paid newscaster in media history.
Walters became highly regarded for her in-depth interviews with notable celebrities and leaders. Some of her most prominent interviews include those with U.K. Prime Minister Margaret Thatcher, pop star Michael Jackson, Vogue editor Anna Wintour, and Cuban leader Fidel Castro.
While Walters was soon surrounded by numerous Hollywood icons and wealthy celebrity friends, Walters childhood was not always so full of camaraderie and friendship. 
Barbara Walters had a lonely childhood
Walters' parents were Dena Walters and Lou Walters. The latter was a nightclub operator who opened and operated a chain of clubs across the east coast, including in Boston and Florida.
According to Biography.com, Walters had two siblings. Her brother, Burton, passed away three years after Walters was born (he died of pneumonia). She also had an older sister named Jacqueline, who was born with some developmental challenges and passed away in the mid-1980s.
The Encyclopedia of World Biography says that due to her father's business, Walters moved a lot and never got a chance to truly settle down. "Because of this lifestyle, Walters grew up a lonely and shy child and was especially close to her only playmate and sister, Jacqueline," reports the outlet. Her mother was also one of the few constants in Walters' early life.
This close bond with her sister and her mother ended up having a big impact on Walters, and she thought of them when she became a mother herself.
Barbara Walters has just one child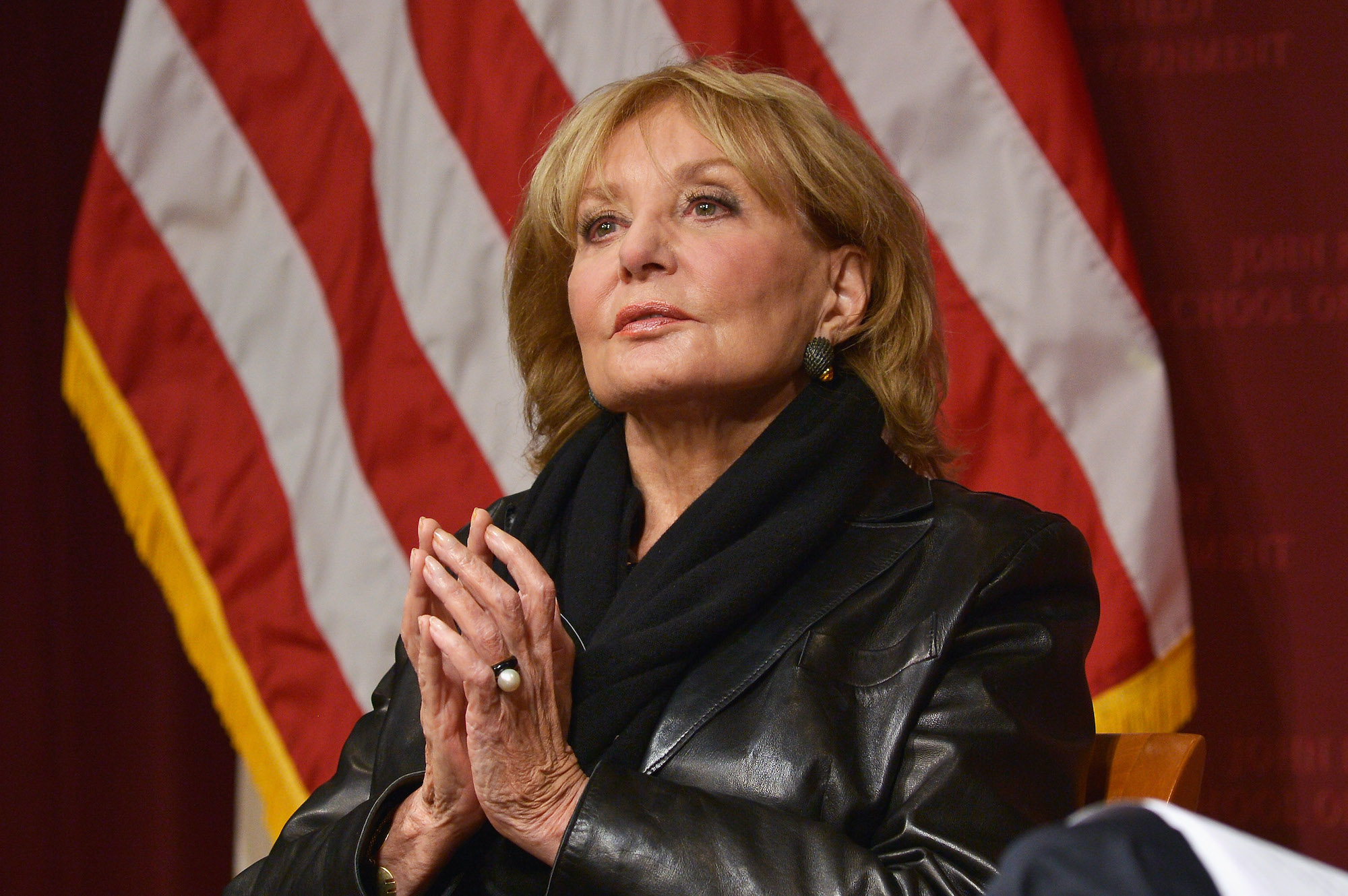 In the 1960s, Walters married Lee Guber, a theater producer. The couple never had their own biological children, although they tried. The Huffington Post reports that Walters once revealed to Oprah Winfrey that she had three miscarriages. And then Walter got a chance to become a mother through adoption.
"We had dinner one night with a couple we rarely saw," Walters recalled in the Huffington Post article. "The woman said that she had [the opportunity to adopt] a little girl who was blonde and blue eyed." 
Her friends had been trying to adopt a boy and didn't want a daughter. "We said, 'We'll take the girl!'" Walters remembers.
To pay tribute to her childhood, Walters chose a name for her daughter that would forever memorialize Walters' own mom and sister: Jacqueline Dena Walters, named after her mother Dena and her sister Jacqueline.
"To be Jacqueline…is a very special person," Walters said in 2003, as quoted in PopCulture.com. "In that way, perhaps it's like me, her mother. And she says, 'You see, I take after you.' Whenever she says that, I'm so touched."