Barbra Streisand Changed Her Name to Be More 'Unique' But Not 'Too False'
Barbra Streisand is a singer and actor whose career spans more than six decades. Streisand, an award-winning performer, has received major critical acclaim for her originality as an actress, as well as for her soaring, one-of-a-kind voice.
These days, Streisand is mostly retired from the entertainment business, although she still interacts with fans regularly on social media. For those who follow her life and career, Streisand is a true original — someone who has always done things her way, including changing her name to something that believed was more representative of her path in life. 
When was Barbra Streisand born?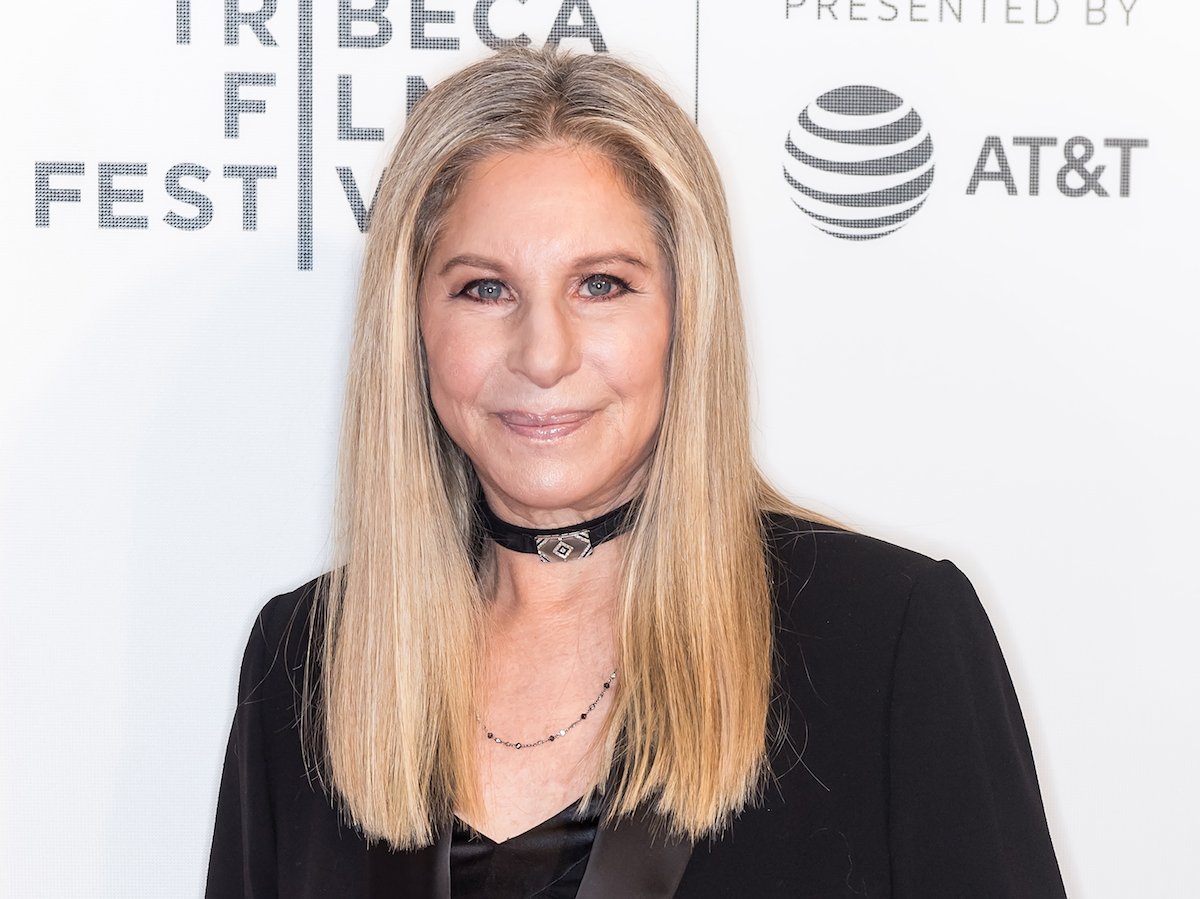 Streisand was born in New York City in 1942. The daughter of a teacher and a secretary, Streisand experienced heartbreak at a young age when her father passed away when she was barely one year old.
Streisand's mother struggled after her husband's death, and although she worked hard to provide for her family, young Streisand dealt with poverty for years. Still, music helped to provide respite for Streisand, and by the time she was 10 years old, she was known locally as a talented young singer.
In the early '60s, Streisand had earned enough local renown to begin performing in Broadway shows and stage productions. Her soaring voice earned her acclaim, and in 1963, she released her debut album, The Barbra Streisand Album.
The singer was honored with a slew of awards for the record, winning two Grammy Awards. For the next few years, Streisand worked hard on her music career, consistently recording — however, by the end of the '60s, she had shifted her focus to a career in film. 
What is Barbra Streisand best known for?
While many fans know Streisand for her incredible singing voice, many more are familiar with her work in movies. Some of her best-known movies include Funny Girl, Funny Lady, The Way We Were, The Prince of Tides, and A Star Is Born, opposite Kris Kristofferson.
Streisand might not have looked like a conventional leading lady at the time, but for many young up-and-coming actresses, or those struggling with self-confidence issues, she was living proof that being unique could be a real blessing.
All throughout the '80s and into the '90s, Streisand continued to write, perform, and act, building a career unlike any other woman in entertainment. She has been honored with some of the biggest awards made available to a musical artist, including four Peabody Awards and the Presidential Medal of Freedom. 
Why did Barbra Streisand change her name?
There's no doubt that Barbra Streisand has lived an incredible life, overcoming many obstacles to reach the level of success that she has achieved. Still, her future wasn't always so certain, and for a while, young Streisand struggled to find her identity.
In a 2009 interview with CBS News, Streisand opened up about the early days of her career, and what made her decide to change her given name from Barbara Streisand to the iconic "Barbra." 
"Well, I was 18 and I wanted to be unique, but I didn't want to change my name because that was too false. You know, people were saying you could be Joanie Sands, or something like that. (My middle name is Joan.) And I said, 'No, let's see, if I take out the 'a,' it's still 'Barbara,' but it's unique," Streisand revealed.
Not long after her name switch-up, Streisand started to experience real success, starring on Broadway and eventually landing a recording contract. It seems as though her name change brought good luck after all.