Barefoot Contessa: 3 of Ina Garten's Best Lunch Recipes for a Crowd
Having friends over for lunch? These Ina Garten recipes are great for serving a crowd. Best of all, they don't require spending hours in the kitchen because they're simple Barefoot Contessa dishes.
1. Winter Minestrone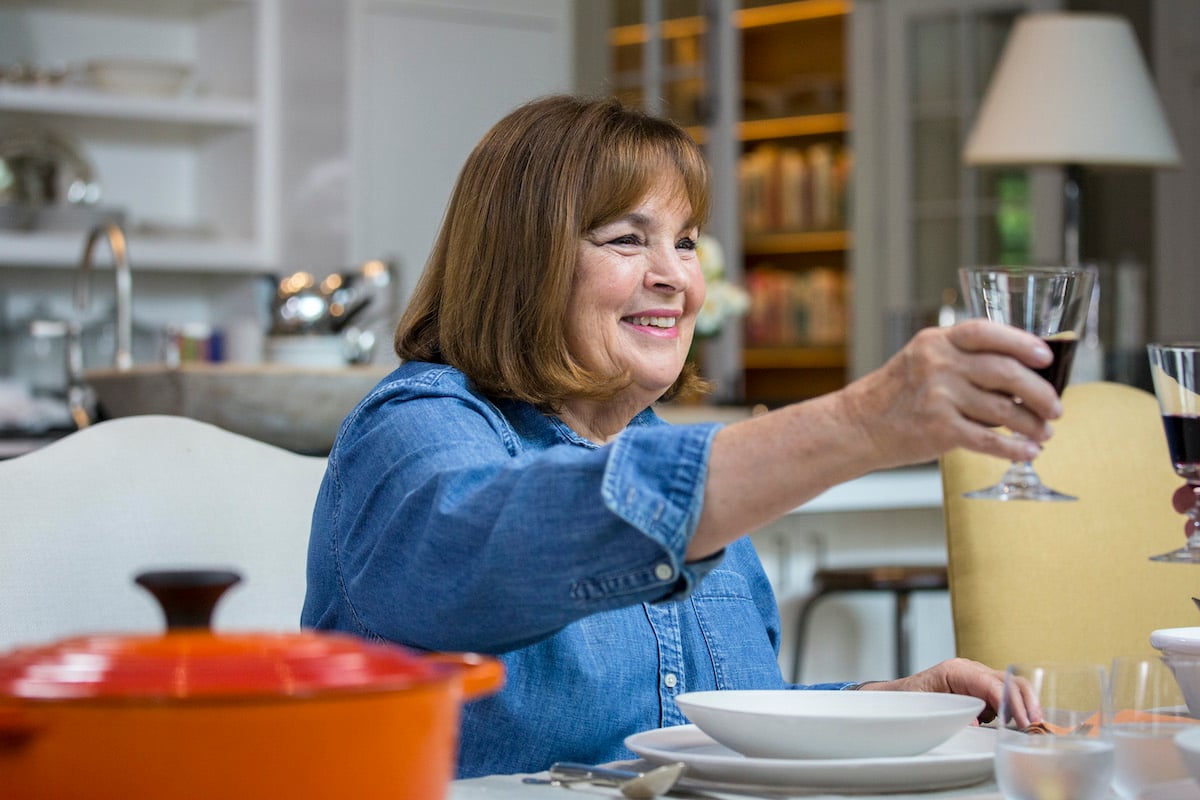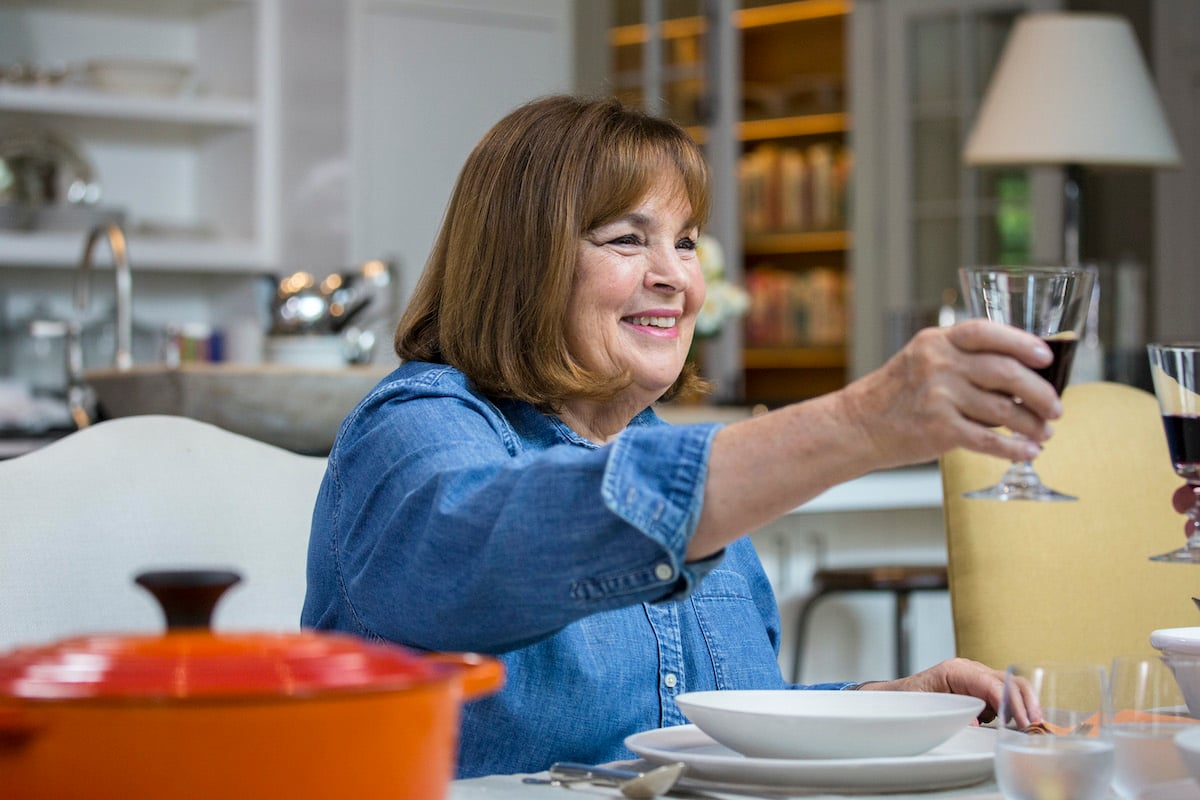 First up is Garten's Winter Minestrone. Originally featured in Garten's 2012 cookbook, Barefoot Contessa Foolproof, it's a one-pot recipe.
Easily double or triple the recipe depending on the number of guests and let everyone serve themselves for a how-easy-is-that? moment. The most time-consuming part is chopping up all the ingredients. Use a food processor to speed up the process or chop everything up in advance. 
Ingredients for the Barefoot Contessa's Winter Minestrone: 
Good olive oil
Pancetta
Yellow onions
Carrots
Celery
Butternut squash
Minced garlic
Fresh thyme leaves
Diced tomatoes
Chicken stock
Bay leaf
Kosher salt and freshly ground black pepper
Cannellini beans
Small pasta
Fresh baby spinach leaves
Good dry white wine
Store-bought pesto
Freshly grated Parmesan cheese
Here's how Garten makes her Winter Minestrone soup, according to the Food Network. She heats good olive oil — Garten recommends Olio Santo olive oil — in a big pot on the stove. Then she adds the pancetta and later the onions, carrots, celery, squash, garlic, and thyme. After a few minutes in goes the tomatoes, chicken stock, salt, and pepper.
Garten brings everything to a boil before letting it simmer for 30 minutes. The bay leaf gets removed and the beans get added to the pot. Right before serving add the spinach leaves, wine, and pesto. Sprinkle with cheese and serve. 
2. Greek Salad
This Barefoot Contessa lunch recipe is about as simple as it gets. Make it an hour before lunch or even the day before. Just be sure to add the dressing when it's time to eat. Plus it's easy to adjust depending on the number of people. Simply double or triple the recipe so there's enough for a crowd. 
Ingredients for the Barefoot Contessa's Greek Salad: 
Hothouse cucumber
Red bell pepper
Yellow bell pepper
Cherry or grape tomatoes
Red onion
Feta cheese
Calamata olives
Garlic
Dried oregano
Dijon mustard
Good red wine vinegar
Kosher salt
Freshly ground black pepper
Good olive oil
The Barefoot Contessa starts by chopping the vegetables and the cheese. She tosses everything together in a big bowl. Then she makes the vinaigrette, something Garten thinks everyone should know how to do. Lastly, she tosses the veggies and cheese together with the vinaigrette.
3. Zucchini Gratin 
This is an OG Barefoot Contessa dish. It first appeared in Garten's debut cookbook, 1999's The Barefoot Contessa Cookbook. It's one of multiple Barefoot Contessa Cookbook recipes that are still popular with Garten's fans years later.
Ingredients for the Barefoot Contessa's Zucchini Gratin: 
Butter
Yellow onions
Zucchini
Kosher salt
Freshly ground black pepper
Ground nutmeg
All-purpose flour
Milk
Fresh bread crumbs
Gruyere cheese
A one-dish meal, Zucchini Gratin can easily feed a crowd. Here's how Garten makes it. She starts by cooking the onions. After about 20 minutes she adds the zucchini. About 10 minutes later, once the zucchini is cooked, Garten adds the seasonings and flour. Then she slowly adds the milk making the mixture a sauce. 
The Barefoot Contessa pours the sauce in a baking dish. Then she sprinkles the cheese and breadcrumbs on top. After 20 minutes in the oven the Zucchini Gratin is ready to serve.