Barefoot Contessa: 4 Easy Ina Garten Salads for Every Season
Salads are popular for the summer months but serving greens at a meal doesn't have to be on the menu only when temperatures rise. Ina Garten has multiple Barefoot Contessa salad recipes that can easily be served during any season whether it's time for a spring picnic, a summer cookout, a fall potluck, or a cozy winter dinner. Get familiar with the salad recipes and make them any time for a Barefoot Contessa "How easy is that?" moment. 
1. Balsamic Roasted Beet Salad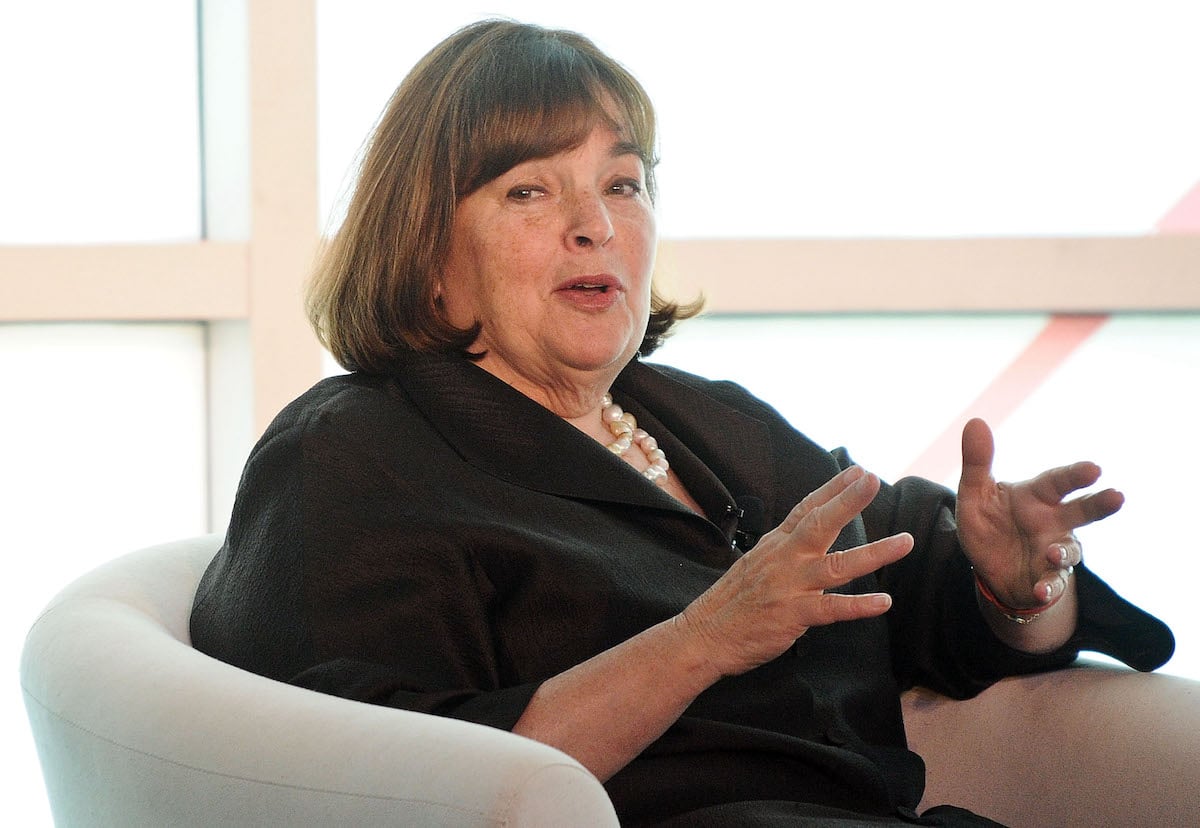 Served with crumbly cheese, beets, and toasted almonds this salad might give off some serious fall and winter vibes but it can be served any time. A Barefoot Contessa Foolproof recipe, this is Garten's most popular Barefoot Contessa recipe ever on Food Network, according to Good Housekeeping.
The best part is it keeps with Garten's simple recipe philosophy. Per the ingredient list on Food Network's official website, the Modern Comfort Food author tosses together greens and a homemade vinaigrette before topping everything off with crunchy almonds, cheese, and beets. 
Ready in a little over an hour, this salad is the perfect addition to any summer barbecue — just wait to add the dressing until it's time to eat — fall brunch, winter dinner party, or spring get together. Bookmark Garten's recipe and turn to it time and time again.  
2. Cape Cod Chopped Salad
It's already been established this Barefoot Contessa salad's perfect for hot summer days. It's got a light, citrus dressing with hearty add-ins that make it a great entree or side. With a little bit of everything — dried cranberries, bacon, cheese, toasted nuts — Garten called it one of "favorite salads" on Barefoot Contessa. It's easy to see why knowing what's in it 
Like the previous recipe, the beauty of Garten's Cape Cod Chopped Salad is how simple it is. The Food Network star puts together a handful of ingredients for a winning combination. Best of all, the salad's easily adaptable. Making this salad in the summer and don't want to heat the house up by cooking bacon? Skip it. Have a different apple than the kind Garten's recipe calls for? Use it. 
3. Maple-Roasted Carrot Salad
This is a Salad Garten "could eat" every day for lunch. It's versatile like every other salad on this list. Follow the recipe exactly or make adjustments with what's in the pantry. Whether it's being served at a dinner party with Garten's Perfect Roast Chicken or on the patio in the summer for a barbecue the salad really does suit all seasons. 
4. Crunchy Noodle Salad
Last but not least is this popular salad recipe from Garten. Not only is it loaded with vegetables such as red peppers and sugar snap peas but it's also a vegetarian dish. Compared to the other salads on this list, this one is a little heartier because it has pasta on the ingredient list. It only takes about 30 minutes to make and it currently has nearly 500 reviews on the Food Network and 4.5 stars. Is that not the sign of a salad that can be made year-round?