Barefoot Contessa: 4 Spring Recipes From Ina Garten Loaded With Fresh Fruit
Have a lot of fresh fruit? Make some of Ina Garten's spring recipes that feature fresh fruit as a main ingredient.
Spring is here and that means blooming flowers, rising temperatures, and fresh fruit. Mark the arrival of a new season with recipes from Barefoot Contessa host, Ina Garten, that are loaded with fruit.
1. Fruit Crunch Sundae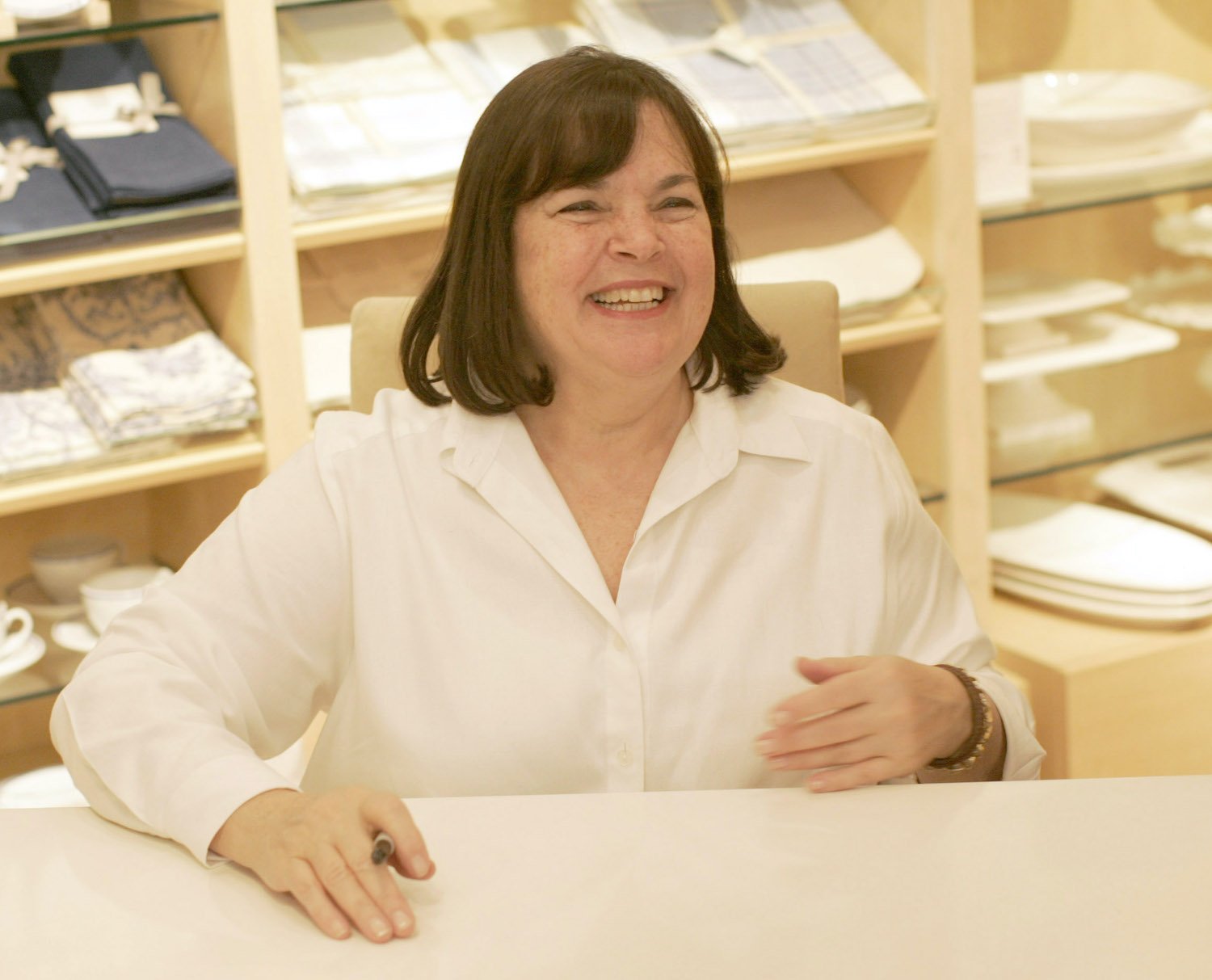 There are a lot of Barefoot Contessa breakfast recipes but for a lighter option try Garten's Fruit Crunch Sundae. The dish calls for strawberries, blueberries, and pineapple, according to Food Network, but those can easily be swapped out for whatever's on hand. Make the granola — a combination of oats, coconut, almonds, and honey — in advance for quick assembly in the morning. 
Ingredients for the Barefoot Contessa's Fruit Crunch Sundae:
1 cup quick-cooking (not instant) rolled oats
1/2 cup sweetened, shredded coconut
1/2 cup sliced or slivered almonds
3 tablespoons vegetable oil
2 tablespoons good honey
8 to 10 strawberries, small-diced
1/2 cup blueberries
1/4 pineapple, small-diced
2 cups plain yogurt
2. Lemon Bars 
When life gives you lemons … make Garten's Lemon Bars. The Barefoot Contessa's recipe is packed with lemon juice and lemon zest. Garten makes the filling using approximately six lemons to get one cup of freshly squeezed lemon juice and two tablespoons of lemon zest. 
Ingredients for the Barefoot Contessa's Lemon Bars: 
For the crust:
1/2 pound unsalted butter, at room temperature
1/2 cup granulated sugar
2 cups flour
1/8 teaspoon kosher salt
For the filling:
6 extra-large eggs at room temperature
3 cups granulated sugar
2 tablespoons grated lemon zest (4 to 6 lemons)
1 cup freshly squeezed lemon juice
1 cup flour
Confectioners' sugar, for dusting
3. Tricolore Salad with Oranges
Don't feel like turning on the oven or using the stovetop? Make one of Garten's salad recipes, her Tricolore Salad with Oranges. Originally featured in her 2018 cookbook, Cook Like a Pro, according to her official Barefoot Contessa website, this salad is packed with shallots, radicchio, endive, oranges, and arugula. 
Ingredients for the Barefoot Contessa's Tricolore Salad with Oranges: 
1 cup shallots, peeled, thinly sliced in rings, and separated (2 to 4 shallots)
2 tablespoons apple cider vinegar
1 large radicchio, halved, cored, and shredded like slaw (12 ounces) 
1 large endive, halved lengthwise, cored, and sliced crosswise 1/2 inch thick (8 ounces) 
3 ounces baby arugula
4 navel oranges, peeled and sliced in 1/4-inch-thick half-rounds
2/3 cup pitted Kalamata olives
1/2 cup freshly squeezed lemon juice (2 to 3 lemons)
1/2 teaspoon good Dijon mustard
Kosher salt and freshly ground black pepper
1/2 cup good olive oil
4. Strawberry Country Cake
Got a lot of strawberries that need to be eaten? Make Garten's Strawberry Country Cake. Strawberries are the star but there's also lemon zest and orange zest for added flavor. Originally featured in Barefoot Contessa Parties!, Garten's second and favorite cookbook she's ever written, this is a classic recipe perfect for any spring day. 
Ingredients for the Barefoot Contessa's Strawberry Country Cake: 
12 tablespoons (1 1/2 sticks) unsalted butter, at room temperature
2 cups sugar
4 extra-large eggs, at room temperature
3/4 cup sour cream, at room temperature
1/2 teaspoon grated lemon zest
1/2 teaspoon grated orange zest
1/2 teaspoon pure vanilla extract
2 cups all-purpose flour
1/4 cup cornstarch
1/2 teaspoon kosher salt
1 teaspoon baking soda
For the filling for each cake:
1 cup (1/2 pint) heavy cream, chilled
3 tablespoons sugar
1/2 teaspoon pure vanilla extract
1 pint fresh strawberries, hulled and sliced