Barefoot Contessa: The Chicken Recipe Ina Garten Once Said Is 'Better' Than Roasted Chicken
Move over, roasted chicken. Ina Garten has a recipe she once described as better than her famous roasted chicken recipes. What is it? Another simple chicken dish packed with flavor. 
Roast chicken is a longtime favorite of Ina Garten's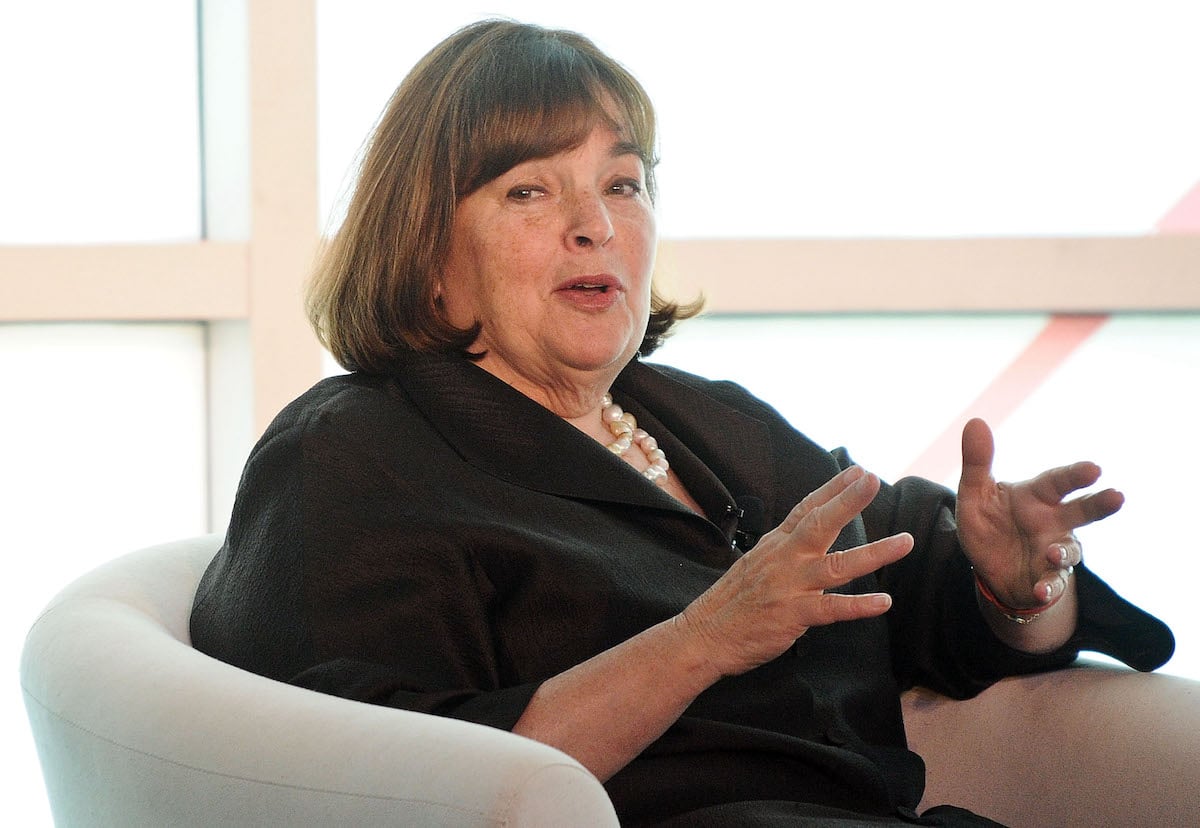 Any fan of the cookbook author or her cooking show, Barefoot Contessa, knows roast chicken is a staple in the Garten household. For years Garten would make her husband, Jeffrey Garten, a roast chicken every Friday night. 
Roast chicken appeared in Garten's debut cookbook in 1999. Since then she's created more roast chicken recipes. While promoting Barefoot Contessa: Cook Like a Pro in 2019, she expressed just how much she loves it. The celebrity chef named roast chicken the one dish she couldn't live without during an interview with Food & Wine.
"To me, it's a classic, comforting home meal and it's amazingly simple to make," she said. "I love to make a roast chicken and fill the cavity with lemon and thyme, and then roast it in a pan of carrots and potatoes and onions, and it's a meal in one dish."
Garten's made so many roast chickens she once commented she could practically make them in her sleep. What's more, roast chicken is one of Garten's highest-ranked recipes on The Food Network's website. It's simply a Barefoot Contessa classic. 
She once called her Skillet-Roasted Lemon Chicken 'better' than roast chicken on 'Barefoot Contessa'
Think nothing beats Garten's roast chicken recipe? Wrong. The Barefoot Contessa once called her Skillet-Roasted Lemon Chicken "better" than roasted chicken. Yes, really. 
Here's exactly what she said during an episode of her cooking show:
"It's Friday night. And most Friday nights involve Jeffrey coming home and a roast chicken dinner," Garten said. "I think tonight I'm going to shake it up a little bit. I'm going to do a skillet-roasted lemon chicken which is kind of like roasted chicken but better."  
That's a bold claim seeing as Garten's Perfect Roast Chicken has more than 2,000 reviews and five stars on The Food Network's website. So, what makes this particular recipe better? Maybe it's the lemon or how fancy it seems without being hard to make. Whatever it is, it beats out roast chicken as far as Garten's concerned.  
How to make the Barefoot Contessa's Skillet-Roasted Lemon Chicken
Garten begins this recipe by making the marinade or "kind of a rub," as she described on Barefoot Contessa. It involves mixing together fresh herbs and salt and pepper in a mini food processor. Then she combines olive oil — Garten's go-to olive oil is from Olio Santo — with the herbs. 
Enter the star ingredient: lemon. Garten slices a whole lemon before putting it in the skillet.
"One of the things that's unique about this chicken is that I cook the whole lemon in with the chicken," she said. "The lemon is edible, even the peel, because it cooks in the chicken juices. It's so delicious."
"I know it sounds wild but it really works," she added before putting the lemon in the skillet. 
Then she layers sliced onion and garlic before putting the chicken on top. Being sure to pat the chicken dry (the skin won't brown otherwise), Garten coats it with the marinade. It roasts in the oven for 30 minutes until white wine is poured around (not over) the chicken. 
The skillet goes back in the oven for 10-15 minutes. When the time is up, the chicken rests for another 10-15 minutes before it's ready to eat.  
Ingredients for Garten's Skillet-Roasted Lemon Chicken: 
2 teaspoons fresh thyme leaves
1 teaspoon whole fennel seeds 
Kosher salt and freshly ground black pepper
1/3 cup good olive oil 
1 lemon, halved and sliced 1/4 inch thick 
1 yellow onion, halved and sliced 1/4 inch thick 
2 large garlic cloves, thinly sliced 
1 (4-pound) chicken, backbone removed and butterflied 
1/2 cup dry white wine, such as Pinot Grigio 
Juice of 1 lemon