Barefoot Contessa: The Chicken Recipe Ina Garten Can Make in Her 'Sleep'
Looking for Ina Garten chicken recipes to try? Start with one of the Food Network star's classic Barefoot Contessa dishes, a chicken recipe Garten can make in her sleep.
Ina Garten's chicken recipes are some of her most popular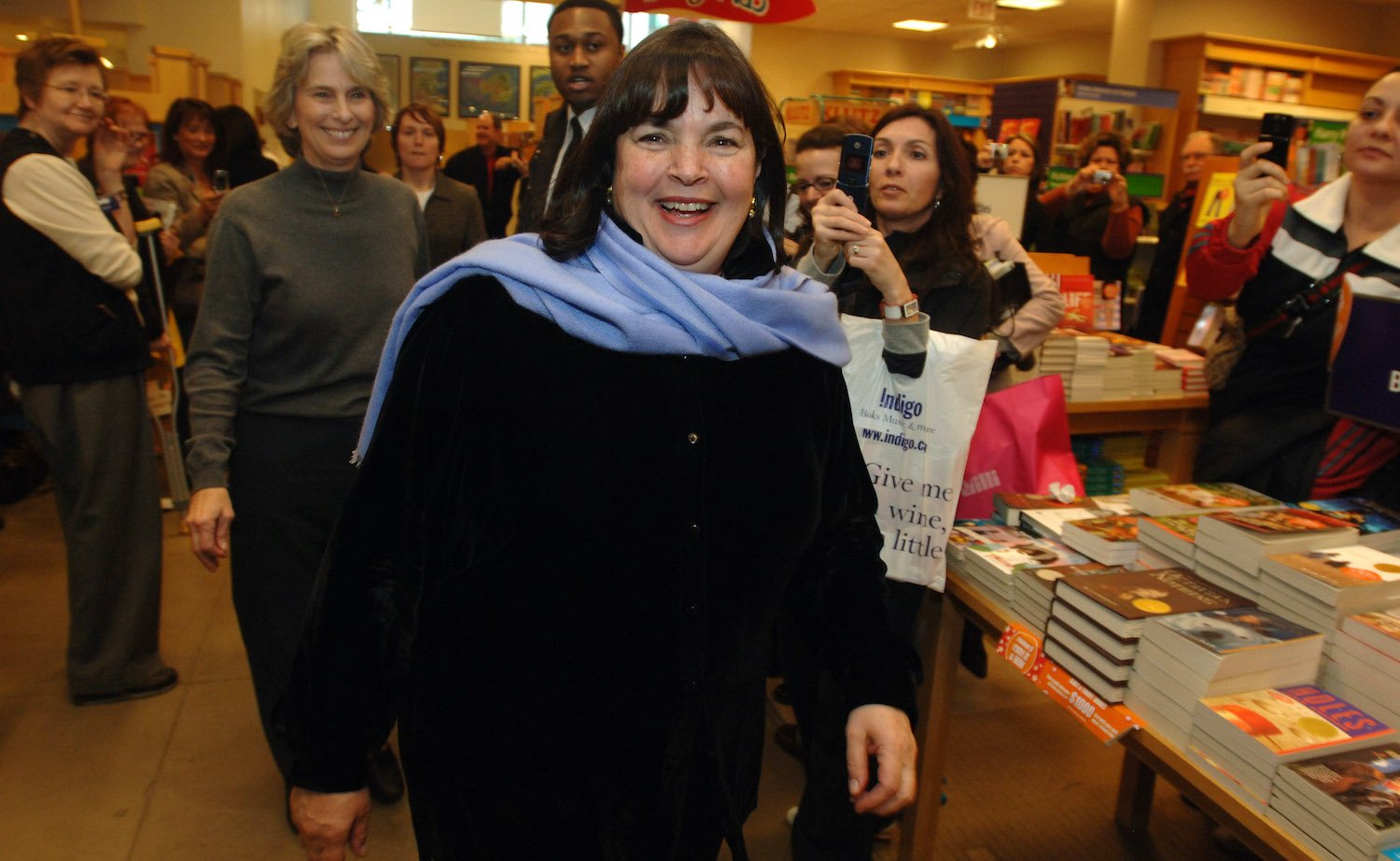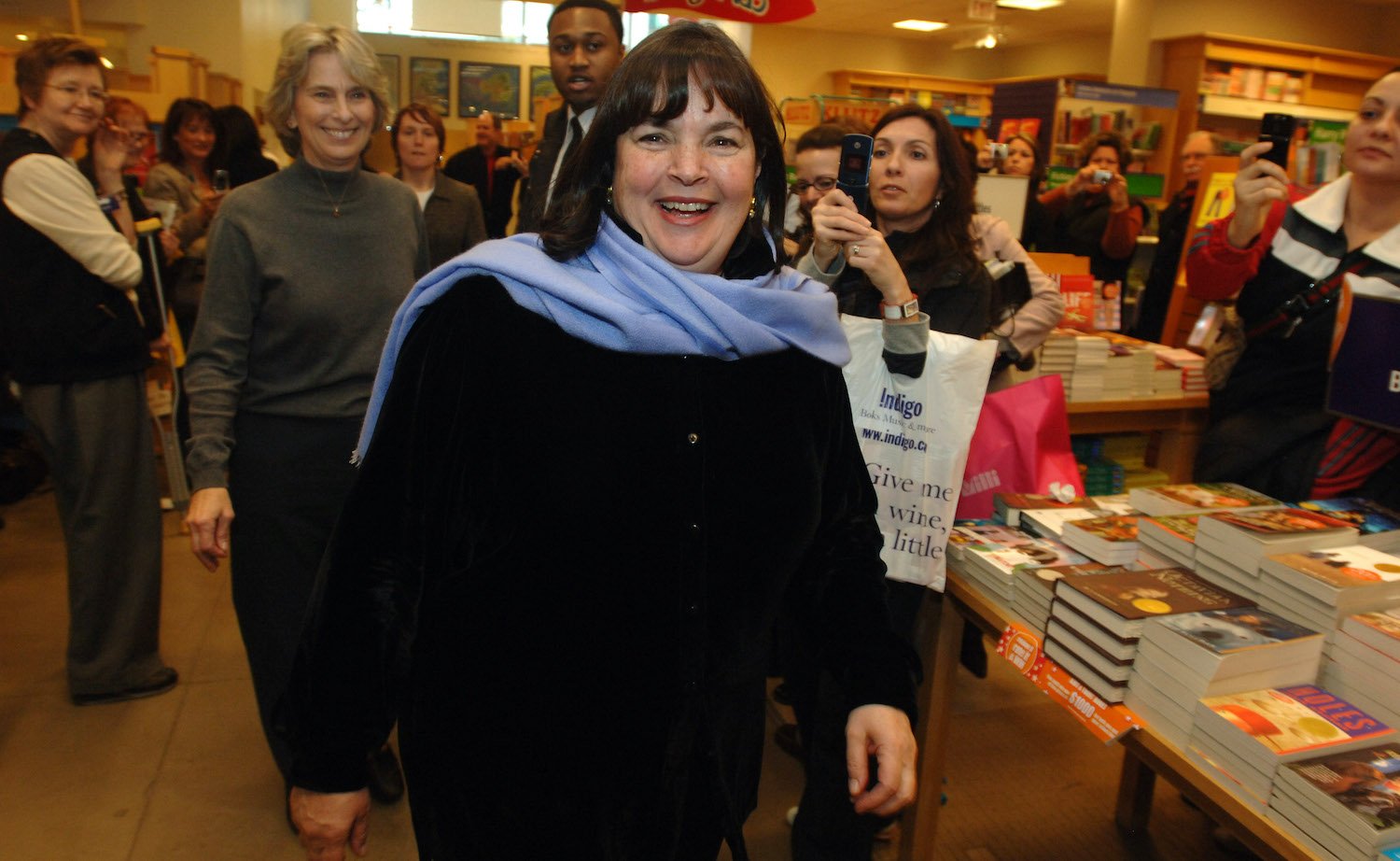 RELATED: 'Barefoot Contessa' Ina Garten's Favorite Chicken Sandwiches Are the Perfect Anytime Meal
Any fan of Garten's or her longtime cooking show, Barefoot Contessa, knows the 73-year-old has a lot of chicken recipes. She's got one for practically every occasion. There's her Roast Chicken Cobb Salad, perfect for a Sunday brunch, or her picnic-ready Buttermilk Fried Chicken. For fancier fare, there's her Coq Au Vin and Chicken Piccata.
All of these dishes and it's no wonder Garten's chicken recipes are some of her most popular. Each of her cookbooks — all 12 of them at the time of publication — includes at least a few chicken recipes.
Watch Barefoot Contessa — Garten's cooking show that's been airing since 2002 — and there's a good chance chicken will be on an ingredient list. It's a staple of Garten's and a dish her fans turn to time and time again.
Ina Garten once said on 'Barefoot Contessa' she can roast a chicken in her sleep
Garten once claimed she could roast a chicken in her sleep. During an early episode of Barefoot Contessa Food Network posted to YouTube, the cookbook author made her now-famous Perfect Roast Chicken.
RELATED: 'Barefoot Contessa': Ina Garten's Lemon Chicken Recipe Is an Easy Weeknight Dinner She Makes All the Time
So familiar with the process Garten said, "I can do this in my sleep," as she prepared the dish. The statement's not a surprise considering she's known for her chicken recipes and this one in particular.
Garten's Perfect Roast Chicken is an OG Barefoot Contessa recipe. The celebrity chef first featured it in her debut cookbook, The Barefoot Contessa Cookbook, which debuted in 1999.
Before that, Garten probably made hundreds, or even thousands, of roast chickens at her Barefoot Contessa specialty food store in the Hamptons. Since becoming a bestselling author and TV personality she's likely turned to her Perfect Roast Chicken on many more occasions.
How to Make Ina Garten's Perfect Roast Chicken
The Barefoot Contessa's Perfect Roast Chicken is a classic example of her approach to cooking. Garten makes simple food that doesn't skimp on flavor or take too long to prepare.
That's where her Perfect Roast Chicken comes in. It lives up to its name and checks all the boxes of a Barefoot Contessa dish. It tastes good, only requires a handful of ingredients to make, and doesn't mean tons of time in the kitchen.
Ingredients:
1 (5 to 6 pound) roasting chicken
Kosher salt
Freshly ground black pepper
1 large bunch of fresh thyme, plus 20 sprigs
1 lemon, halved
1 head garlic, cut in half crosswise
2 tablespoons butter, melted
1 large yellow onion, thickly sliced
4 carrots cut into 2-inch chunks
1 bulb of fennel, tops removed, and cut into wedges
Olive oil
According to Garten's Perfect Roast Chicken recipe on Food Network's website, it takes 20 minutes to prepare before it goes in the oven. The chicken is seasoned on the inside and the outside before roasting in a pan surrounded by vegetables.
An hour-and-a-half later, it has to rest for 20 minutes before it's ready to eat. How easy is that?