Barefoot Contessa: How Chocolate Chip Cookies Changed Ina Garten's Life
Chocolate chip cookies changed Ina Garten's life. The longtime Barefoot Contessa host walked into what would become her own specialty food store, where chocolate chip cookies were being baked, and knew she wanted to be there. Soon after she embarked on a career in the food industry. Now Garten's a best-selling cookbook author and the star of an award-winning Food Network show.
Ina Garten left a job at the White House to run her Barefoot Contessa store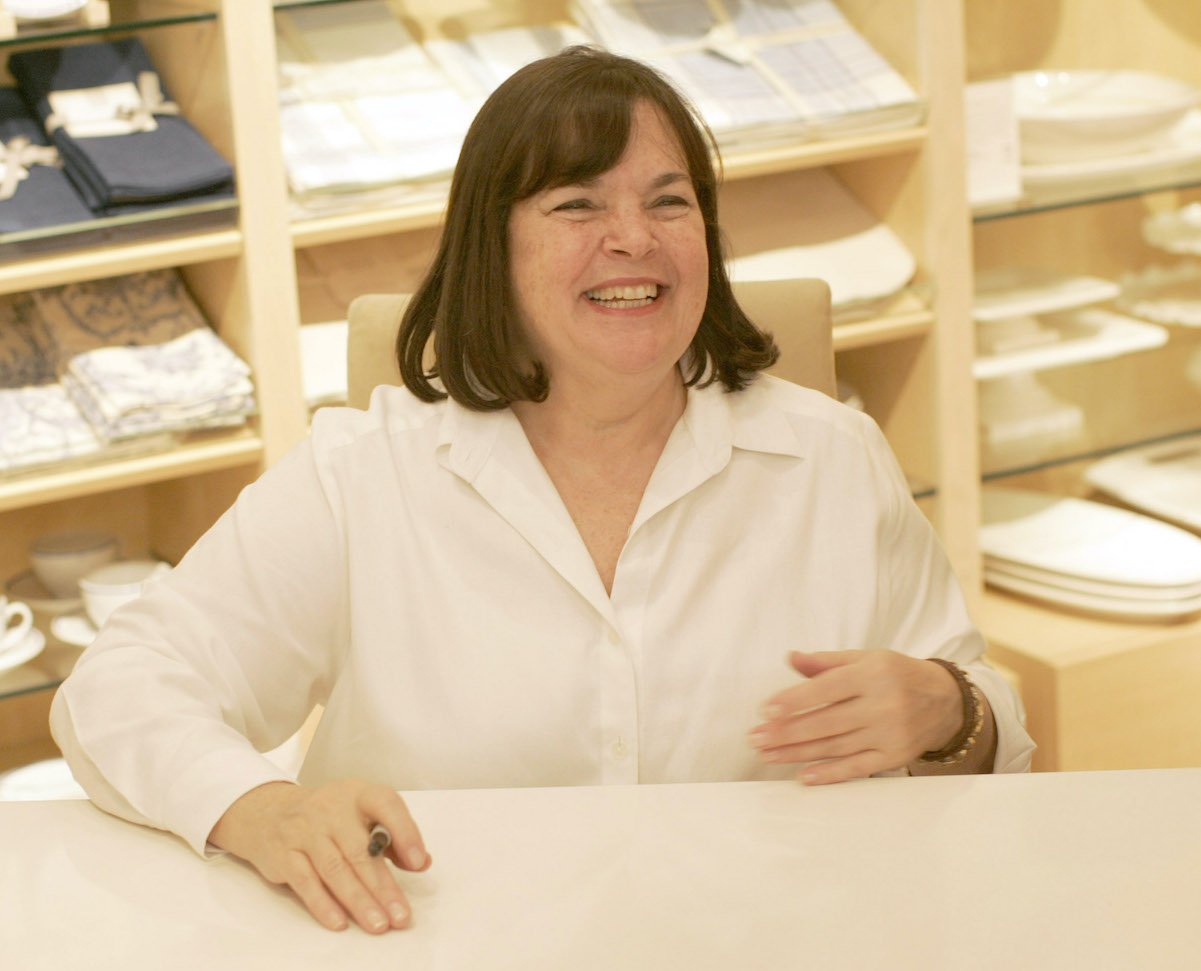 RELATED: A Look Back at Ina Garten's Discontinued Barefoot Contessa Products
Decades before filming Barefoot Contessa in "the barn" on her property in East Hampton, New York, Garten's life looked very different. She lived in Washington, D.C., with her longtime husband, Jeffrey Garten, and worked at the White House. 
Garten served as a budget analyst for nuclear police at the Office of Management of Budget during the Ford and Carter administrations. After a few years she realized she wasn't happy. So Garten quit her White House job to start a career in food.
Ina Garten thought 'I want to be here' when she entered Barefoot Contessa for the first time and chocolate chips cookies were baking
RELATED: Ina Garten's Barefoot Contessa Store (Sort of) Made a Cameo in This Nancy Meyers Movie
The Barefoot Contessa reflected on the start of her career in food during the premiere of Discovery+'s Cocktails and Tall Tales With Melissa McCarthy and Ina Garten. More specifically, the first time she visited Barefoot Contessa. 
"I walked into this specialty food store that had been going for about a year and a half, and they were baking chocolate chip cookies," she told McCarthy, according to Eating Well. "I thought, 'I want to be here. I don't want to be in my office at the White House.'" 
Garten had spotted a for-sale ad in the newspaper for a specialty food store. She visited Barefoot Contessa and made a very low offer thinking that'd be the start of negotiations. To her surprise, the then-owner accepted her offer and Garten found herself running the store.
Ina Garten sold her Barefoot Contessa store in 1996 and wrote a cookbook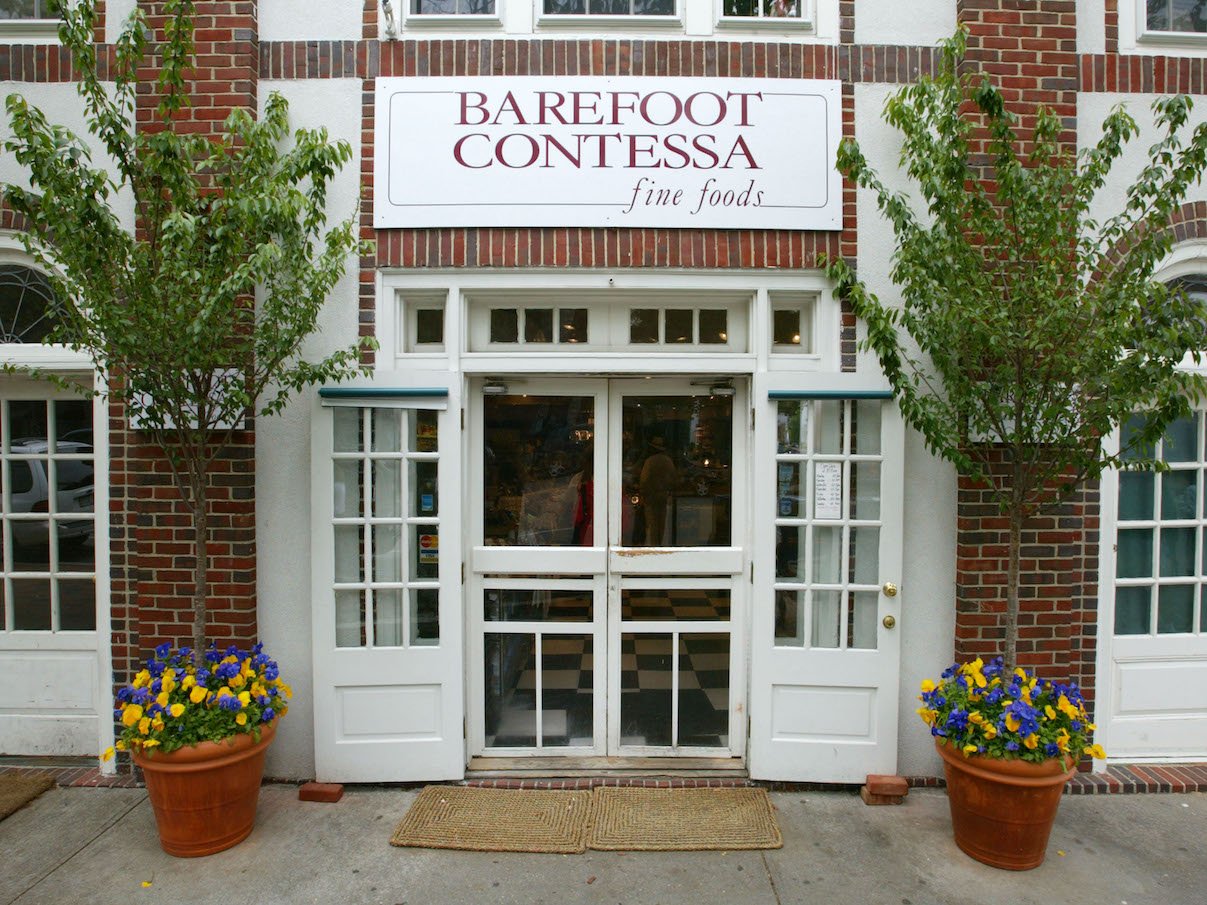 RELATED: Ina Garten Doesn't Plan on Ever Reopening Her Barefoot Contessa Store
After nearly 20 years of owning Barefoot Contessa Garten decided it was time for a change. She sold the store, which by that time had become a success, to two of her employees. Although it wasn't an easy time for her.
"That was the hardest year of my life," Garten told the Chicago Tribune in 2017. "I felt my professional life was over. I couldn't think of something I thought would be interesting."
Finally, Garten decided to write a cookbook.
"I couldn't figure it out," Garten told The Cut in 2020. "And just out of sheer desperation, I thought, 'OK, everybody wants me to write a cookbook, I'll write a book. And while I'm doing that, I'll figure out what I'm going to do next.'"
Her first cookbook, The Barefoot Contessa Cookbook, debuted in 1999. By 2002 Garten had become the star of her own Food Network show. Today, she's the author of more than 10 Barefoot Contessa cookbooks.