'Barefoot Contessa' Coconut Cupcake Recipe: The Genius Trick Ina Garten Uses for Perfect Cupcakes
Ina Garten coconut cupcakes with cream cheese frosting are a decadent Barefoot Contessa classic.
Coconut fans, listen up. The "Barefoot Contessa," Ina Garten, has an amazing coconut cupcake recipe topped with cream cheese frosting and more coconut shreds that's decadent and so easy to bake. The ingredient list is short but the flavor is next level. Plus, Garten offers the perfect tip for getting your cupcakes to come out perfect every time.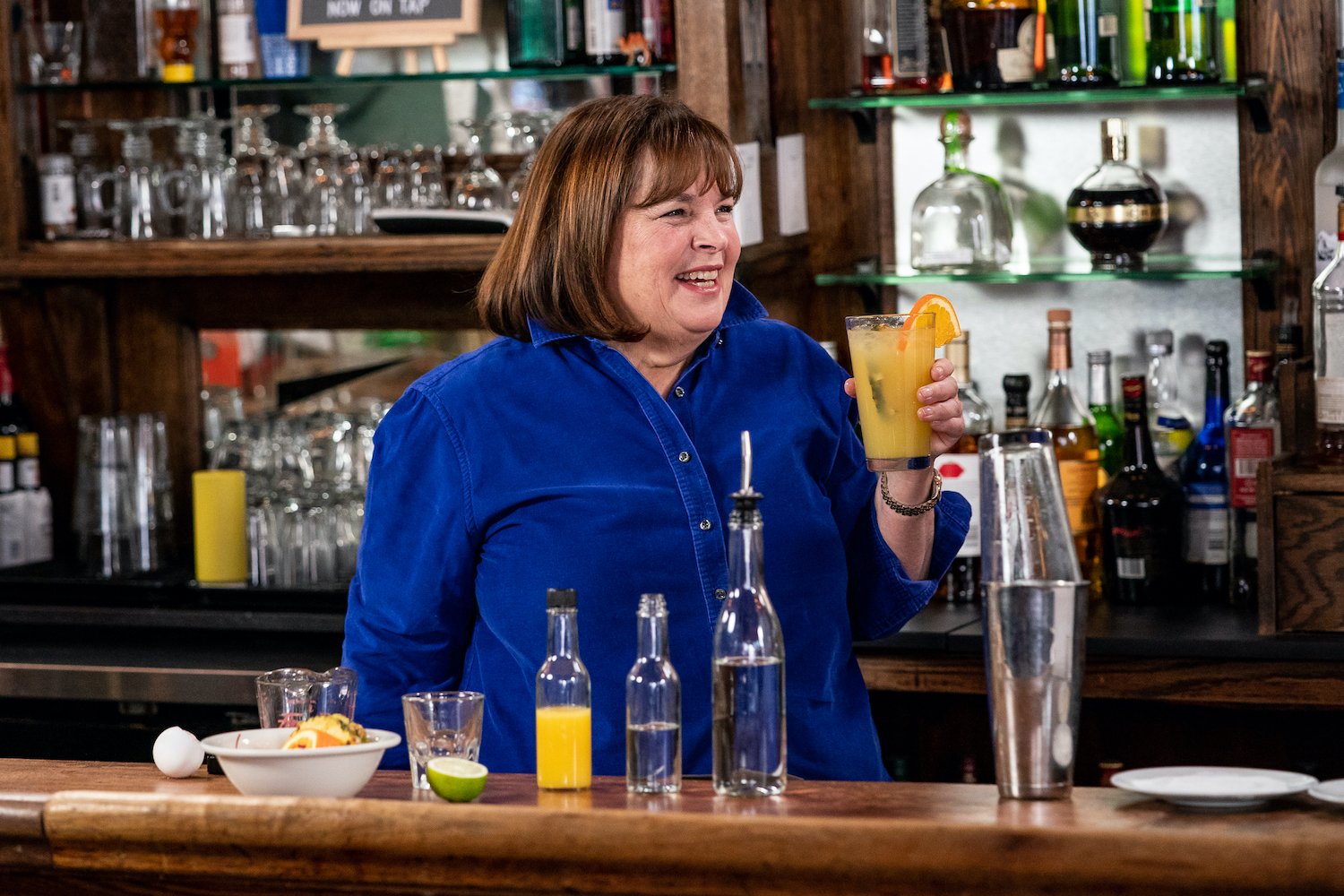 Barefoot Contessa Ina Garten's coconut cupcake recipe
Garten's coconut cupcake recipe comes together rather easily and she has a few tips for combining everything by alternating the addition of the wet and dry ingredients. The use of a simple ice cream scoop means you can never mess up how much batter to use per cupcake.
Cake ingredients
3/4 pound (3 sticks) unsalted butter, room temperature
2 cups sugar
5 extra-large eggs at room temperature
1 1/2 teaspoons pure vanilla extract
1 1/2 teaspoons pure almond extract
3 cups flour
1 teaspoon baking powder
1/2 teaspoon baking soda
1/2 teaspoon kosher salt
1 cup buttermilk
14 ounces sweetened, shredded coconut
Preheat the oven to 325 degrees Fahrenheit and line a muffin pan with paper liner cups.
Begin by creaming the room temperature butter and the sugar together for five minutes using an electric mixer with a paddle attachment, until fluffy. Reduce the mixer speed to low, adding the eggs 1 at a time and the vanilla and almond extracts, until combined.
Measure the dry ingredients into a sieve set over a bowl and sift together the flour, baking powder, baking soda, and salt. Garten alternates the addition of the dry ingredients and the buttermilk to the mixer and beats until combined. She folds in the 7 ounces of coconut by hand.
In order to perfectly fill the paper liners in the muffin tin, Garten finds that one kitchen tool does the trick — an ice cream scoop. The Food Network host demonstrates how to scoop out the batter, providing the ideal amount since the cake batter doesn't rise much.
Bake for 25 to 35 minutes until the cupcake tops are brown and a toothpick inserted in the center comes out clean. Allow to cool before frosting.
Frosting ingredients
1 pound cream cheese, room temperature
3/4 pound (3 sticks) unsalted butter, room temperature
1 teaspoon pure vanilla extract
1/2 teaspoon pure almond extract
1/2 pounds confectioners' sugar, sifted
At low speed ,cream together the cream cheese, butter, vanilla and almond extracts in a mixer. Add the confectioners' sugar and mix until the frosting is smooth. After frosting the cupcakes, sprinkle the remaining coconut over the top of each.
Garten learned to cook from one of the best
Before she bought a specialty food store and became a best-selling cookbook author and Food Network star, Garten didn't really know how to cook.
During a 2015 interview with CBS Sunday Morning, the interviewer asked how much Garten learned in the kitchen as a child and it turns out, she wasn't in the kitchen much at all.
"I think it's the reason why I'm a cook — because I was never allowed in the kitchen," Garten answered. "That was my mother's purview and she used to say 'It's my job to cook and it's your job to study.'"
While holding a government job at the White House, Garten worked her way through some well-known cookbooks, learning how to cook from one of the very best.
"I bought Mastering the Art of French Cooking volumes 1 and 2 and every evening I would just work through those two books," Garten explained. "And I really kind of taught myself how to cook — or I should say, Julia Child taught me how to cook."