Barefoot Contessa: 5 Dairy-Free Recipes From Ina Garten
Many of Ina Garten's recipes include butter, milk, and cheese. However, the longtime host of Barefoot Contessa does has a variety of dairy-free dishes.
Crunchy Noodle Salad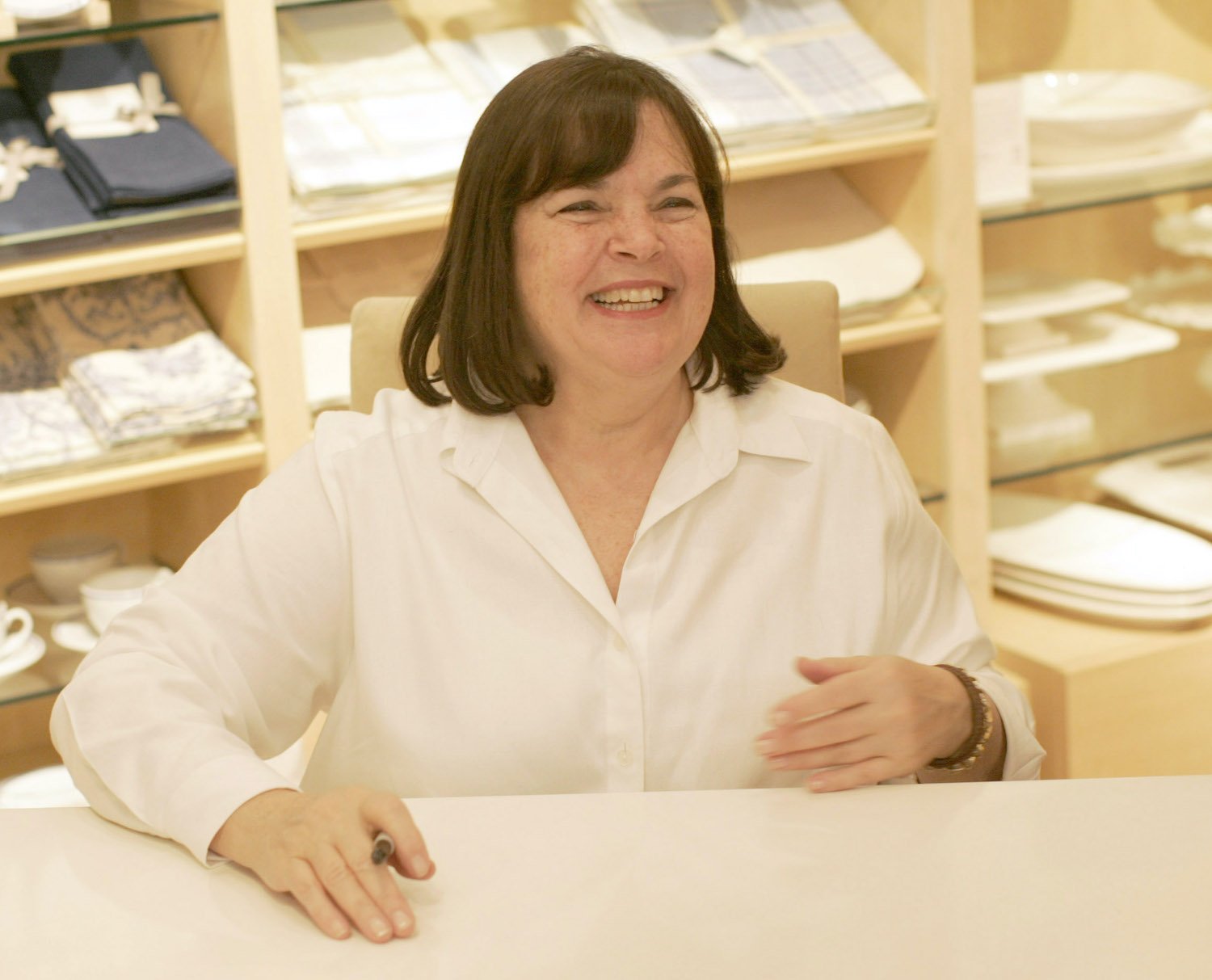 It's common for Garten's salad recipes to include parmesan cheese or a creamy (read: dairy-laden) dressing but her Crunchy Noodle Salad isn't one of them. The Barefoot Contessa tosses noodles, snap peas, and peppers with a vegetable oil-based sauce. 
Ingredients for Crunchy Noodle Salad: 
Kosher salt
1/2 pound thin spaghetti
1 pound sugar snap peas
1 cup vegetable oil
1/4 cup rice wine vinegar
1/3 cup soy sauce
3 tablespoons dark sesame oil
1 tablespoon honey
2 garlic cloves, minced
1 teaspoon grated fresh ginger
3 tablespoons toasted white sesame seeds, divided
1/2 cup smooth peanut butter
2 red bell peppers, cored and seeded, and thinly sliced
4 scallions (white and green parts), sliced diagonally
3 tablespoons chopped fresh parsley leaves
Fresh Corn Salad
The perfect side dish for any summer barbecue is Garten's Fresh Corn Salad. Using a few fresh ingredients — and no butter — it comes together in a matter of minutes. As the Barefoot Contessa says, how easy is that? 
Ingredients for Fresh Corn Salad: 
5 ears of corn, shucked
1/2 cup small-diced red onion (1 small onion)
3 tablespoons cider vinegar
3 tablespoons good olive oil
1/2 teaspoon kosher salt
1/2 teaspoon freshly ground black pepper
1/2 cup julienned fresh basil leaves
Parker's Split Pea Soup
An OG Barefoot Contessa recipe, Garten's recipe for Parker's Split Pea Soup originally appeared in her first cookbook, The Barefoot Contessa Cookbook. Perfect for fall, winter, or early spring, this soup is filled with vegetables. And, of course, there's zero dairy.  
Ingredients for Parker's Split Pea Soup:
1 cup chopped yellow onions
2 cloves garlic, minced
1/8 cup good olive oil
1/2 teaspoon dried oregano
1-1/2 teaspoons kosher salt
1 teaspoon freshly ground black pepper
2 cups medium-diced carrots (3 to 4 carrots)
1 cup medium-diced red boiling potatoes, unpeeled (3 small)
1 pound dried split green peas
8 cups chicken stock or water
Garlic Roasted Potatoes
A popular Barefoot Contessa recipe, Garten's Garlic Roasted Potatoes don't call for any butter. Featured in her second and favorite cookbook, Barefoot Contessa Parties! Ideas and Recipes for Easy Parties That Are Really Fun, the dish is made with only six ingredients. 
Ingredients for Garlic Roasted Potatoes:
3 pounds small red or white potatoes
1/4 cup good olive oil
1 1/2 teaspoons kosher salt
1 teaspoon freshly ground black pepper
2 tablespoons minced garlic (6 cloves)
2 tablespoons minced fresh parsley
Lemon Chicken Breast 
A popular chicken recipe of Garten's, this dish takes an hour to make from start to finish. Instead of a cream-based sauce, the Barefoot Contessa uses lemons, wine, garlic, and herbs to add flavor to the chicken. 
Ingredients for Lemon Chicken Breast: 
1/4 cup good olive oil
3 tablespoons minced garlic (9 cloves)
1/3 cup dry white wine
1 tablespoon grated lemon zest (2 lemons)
2 tablespoons freshly squeezed lemon juice
1 1/2 teaspoons dried oregano
1 teaspoon minced fresh thyme leaves
Kosher salt and freshly ground black pepper
4 boneless chicken breasts, skin on (6 to 8 ounces each)
1 lemon