Barefoot Contessa: 4 Gluten-Free Desserts From Ina Garten
Want Barefoot Contessa desserts without gluten? Look no further than Ina Garten's gluten-free recipes including chocolate cake, cookies, crème brûlée, and more.
Want an Ina Garten gluten-free dessert recipe? The Food Network star makes all sorts of dishes in her "barn" while filming Barefoot Contessa and over the years she's made a number of gluten-free desserts.
1. Decadent (Gluten-Free!) Chocolate Cake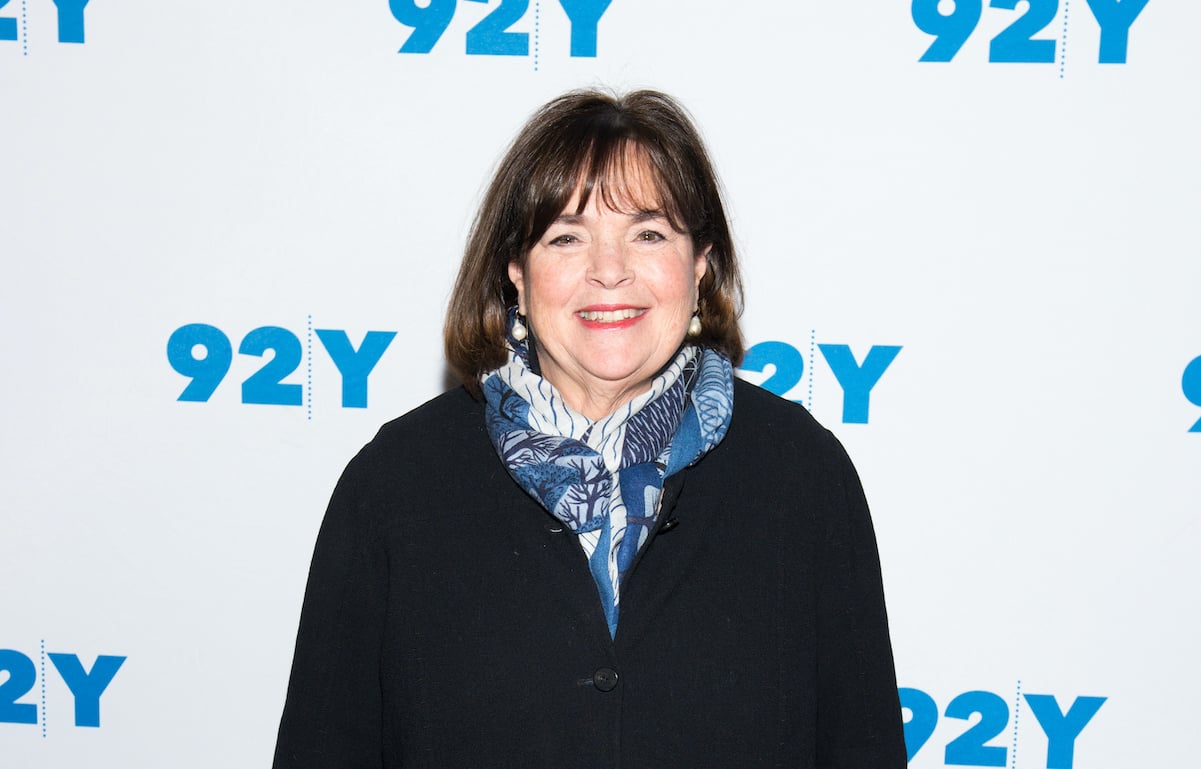 Satisfy a chocolate craving with Garten's version of a gluten-free chocolate cake. Instead of all-purpose flour, she uses gluten-free flour. The Barefoot Contessa's suggested brand is Cup4Cup.
Although the dessert doesn't have all the traditional cake ingredients (read: gluten), it doesn't skimp on flavor. Like her popular Beatty's Chocolate Cake, Garten uses instant coffee granules to make the chocolate taste even richer. Featured in her Make It Ahead cookbook, this Barefoot Contessa dessert recipe can be made in advance. 
Ingredients for the Barefoot Contessa's Gluten-Free Chocolate Cake: 
1 pound plus 3 ounces bittersweet chocolate such as Lindt, broken into chunks
10 tablespoons (1 1/4 sticks) unsalted butter, cut into pieces, at room temperature 
1 tablespoon Cup4Cup gluten-free flour 
1 1/2 tablespoons sugar 
1 teaspoon instant coffee granules 
1/4 teaspoon kosher salt 
4 extra-large eggs, at room temperature, separated 
1/4 cup heavy cream 
Coffee or vanilla ice cream, for serving 
2. Gluten-Free Chocolate Chunk Cookies
Another gluten-free take on one of her popular recipes, Garten simply swaps all-purpose flour for Cup4Cup's gluten-free version to make these cookies from her Barefoot Contessa website. Featured in Garten's favorite cookbook of hers, Barefoot Contessa Parties!, Garten's gluten-free version stays true to the original recipe.
Ingredients for the Barefoot Contessa's Gluten-Free Chocolate Chunk Cookies:
1/2 pound unsalted butter at room temperature
1 cup light brown sugar, packed
1/2 cup granulated sugar
2 teaspoons pure vanilla extract
2 extra-large eggs at room temperature
2 cups Cup 4 Cup gluten-free flour
1 teaspoon baking soda
1 teaspoon kosher salt
1 1/2 cups chopped walnuts
1-1/4 pounds semisweet chocolate chunks
3. Gluten-Free Strawberry Rhubarb Crisp
Garten swaps two ingredients to make her Strawberry Rhubarb Crisp gluten-free. She uses Cup4Cup flour and gluten-free oatmeal. On her official Barefoot Contessa website, Garten gushed about this recipe being the perfect gluten-free dessert for a party.
"Dessert can be especially tricky, but I always try to make one that everyone can eat," she said. "This weekend, I'm baking my usual Strawberry Rhubarb Crisp with a gluten-free oatmeal crumble on top. The sweet, tart fruit is so good with the buttery, crunchy topping. Trust me, no one will even know that it's gluten-free!!"
Ingredients for the Barefoot Contessa's Gluten-Free Strawberry Rhubarb Crisp:
4 cups fresh rhubarb, 1-inch diced (4 to 5 stalks)
4 cups fresh strawberries, hulled and halved, if large
1¼ cups granulated sugar, divided
1½ teaspoons grated orange zest
1 tablespoon cornstarch
½ cup freshly squeezed orange juice
1 cup Cup4Cup all-purpose gluten-free flour
½ cup light brown sugar, lightly packed
½ teaspoon kosher salt
1 cup gluten-free oatmeal such as Bob's Red Mill
12 tablespoons (1½ sticks) cold unsalted butter, diced
Vanilla ice cream, for serving
4. Crème Brûlée
Don't have any gluten-free flour in the pantry? Make Garten's version of this classic dessert. A five-star recipe on Food Network's website, it doesn't require flour, just five ingredients — eggs, sugar, heavy cream, and vanilla — with the option to add orange liqueur. 
Ingredients for the Barefoot Contessa's Crème Brûlée: 
1 extra-large egg
4 extra-large egg yolks
1/2 cup sugar, plus 1 tablespoon for each serving
3 cups heavy cream
1 teaspoon pure vanilla extract
1 tablespoon orange liqueur (recommended: Grand Marnier)