Barefoot Contessa: Grilling 1 Food 'Used to Terrify' Ina Garten
Ina Garten makes grilling look easy on her cooking show, Barefoot Contessa. There are even a few "How easy is that?" moments. Garten makes perfectly cooked ribs using the oven and the grill. However, one classicly grilled dish used to "terrify" the Food Network star. 
Grilling steaks used to intimidate Ina Garten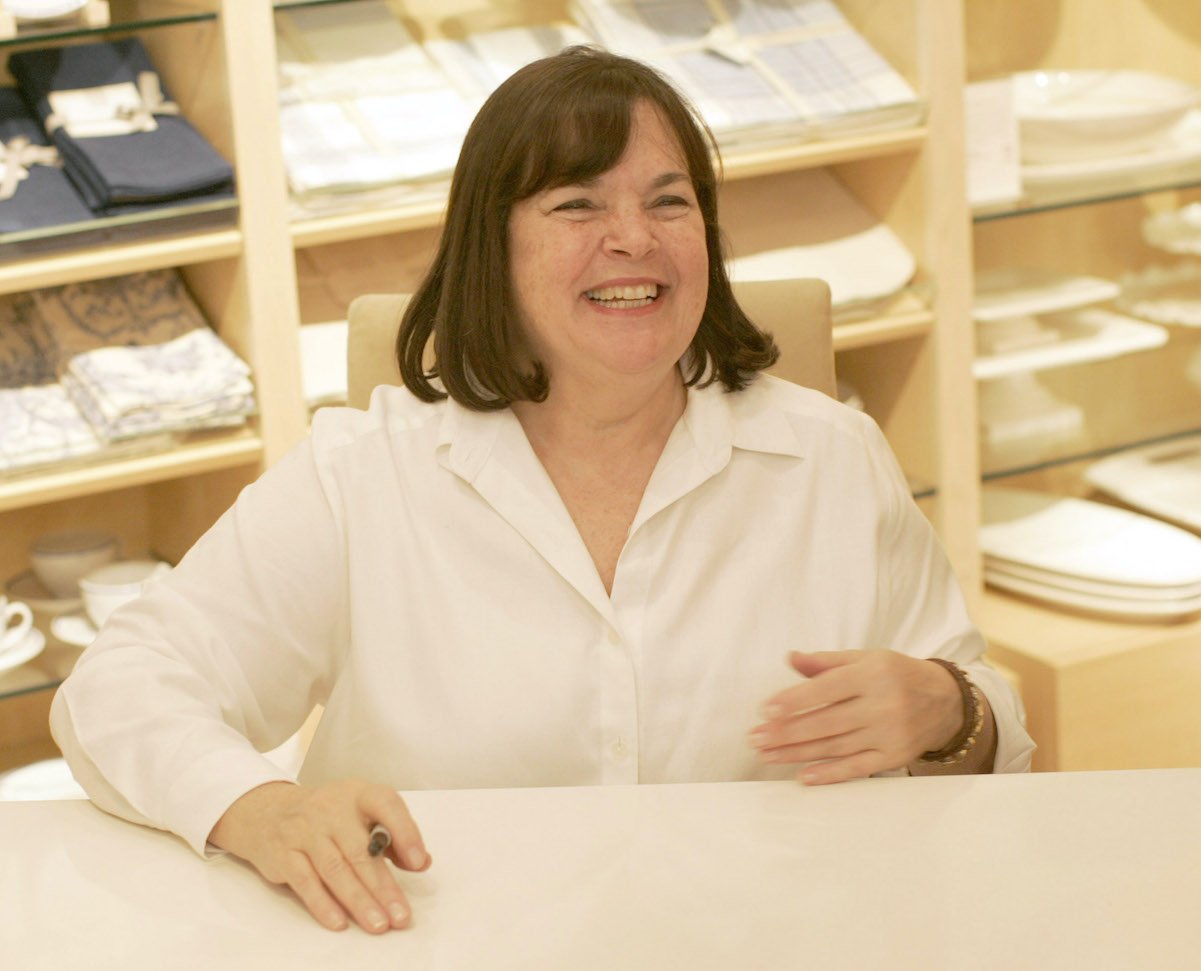 The Barefoot Contessa's not a trained chef. Self-taught, Garten learned how to cook using Julia Child's cookbooks. Like anyone, formal training or not, certain dishes intimidate her. One of them used to be steaks on the grill. 
"Grilling steaks used to terrify me because I was sure I'd burn the outside and the inside would still be raw," she wrote on her Barefoot Contessa website in May 2020.
And, yes, Garten still gets nervous cooking for people. Anyone who has seen Garten's Food Network show or read any of her cookbooks knows she's conquered her fear of grilling steaks. She knows what to do to get a perfectly cooked steak every time. The Barefoot Contessa now has multiple grilled steak recipes.
How the Barefoot Contessa gets perfectly cooked steaks on the grill
Garten's method of grilling steaks comes courtesy of Mark Lobel. The Barefoot Contessa met the co-owner of Lobel's of New York butcher shop and learned how to grill the perfect steak. Using a charcoal grill, Garten follows specific instructions.
First, the grill is divided into a hot and cold area. The steaks spend two minutes cooking in the hot area before moving to the cold. Then the lid of the grill goes on so the steaks can cook some more.
Using a meat thermometer, Garten checks the temperature to be sure the steaks are cooked to her specifications. Then the steaks come off the grill and they're covered in foil for about 15 minutes before serving. 
Ina Garten also cooks steaks in a cast-iron skillet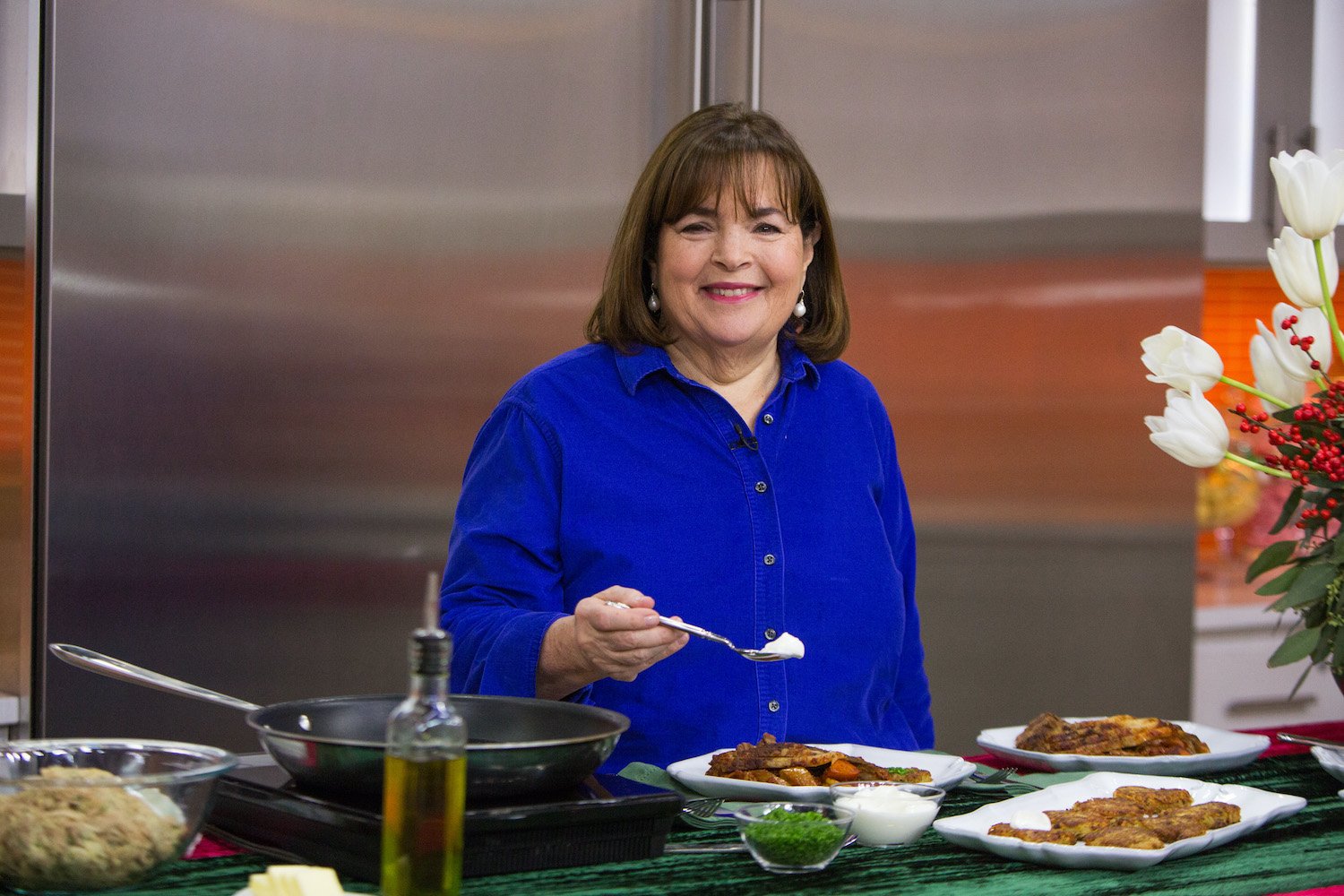 Grilling isn't the only way the Barefoot Contessa prepares a steak. She also cooks steak in a cast-iron skillet. The cookbook author uses this particular method when making her Steakhouse Steaks recipe. She serves them with a creamy cheese sauce. 
According to the instructions on The Food Network's official website, Garten lets the skillet get hot on the stovetop before cooking the steaks for 10 minutes. Just like the grilling method, Garten still uses a thermometer to check that the meat is cooked. The Barefoot Contessa suggests inserting the thermometer sideways. That way, the middle of the steak is being checked. 
Ingredients for the Barefoot Contessa's Steakhouse Steaks: 
2 (10-ounce) filet mignon
2 tablespoons vegetable oil
1 tablespoon fleur de sel
1 tablespoon coarsely cracked black peppercorns
2 tablespoons unsalted butter, at room temperature, optional
Roquefort chive sauce:
1 1/2 cups heavy cream
2 ounces French Roquefort cheese, crumbled (4 ounces with rind)
1/2 teaspoon kosher salt
1/4 teaspoon freshly ground black pepper
1 tablespoon chopped fresh chives